Suzuki 2-Wheelers Wants To Be Top 3 Manufacturer In India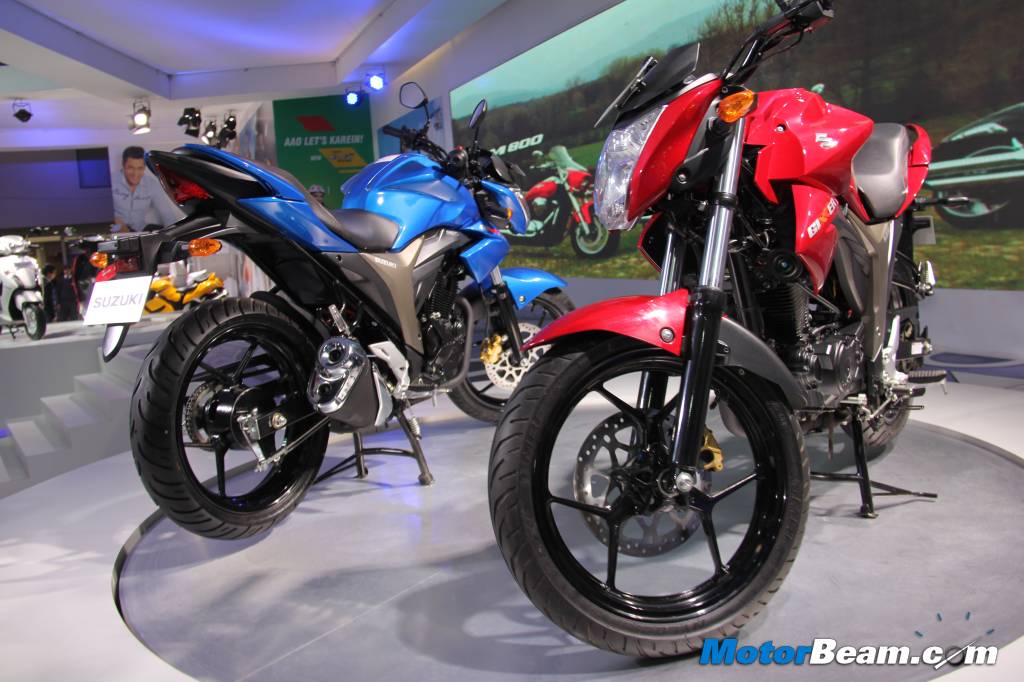 Suzuki 2-wheelers, a manufacturer which has been sleeping till almost a few weeks back has suddenly got up and made some ambitious plans. The company which is the last in terms of sales amidst mainstream 2-wheeler manufacturers in India is the only bike company which doesn't even disclose its monthly sales! Now Suzuki has gone ahead and boldly disclosed its plans of becoming the top three 2-wheeler manufacturer in India by 2017. The company feels an aggressive rural market push will help them meet their sales target of selling more than 10 lakh units in the next three years.
Suzuki currently has 600 outlets in the country and plans to increase it by more than 60% to 1000 outlets by April 2016. Out of the 400 new centres, 75% (300 outlets) would be opened in rural markets as the potential for volume products like the Hayate is very high there. To boost its product portfolio, Suzuki plans to launch a new 100cc bike next year which is bound to appeal in tier-3 markets. Suzuki currently has an annual capacity to churn out 4 lakh units but is currently in the process of expanding it to 5.4 lakh units this year while by 2017, the automaker will further increase its manufacturing facility to churn out 1 million units a year.
In order to reach the number three spot, Suzuki will not only have to overtake Yamaha and TVS but also enter fierce rivalry with Bajaj Auto which currently enjoys the third spot on the podium. Overtaking Bajaj Auto will be a tough task as the Chakan based manufacturer is plotting plans to overtake Honda for the second position. Honda itself is planning to overtake India's largest 2-wheeler manufacturer, Hero MotoCorp, a company which has been on a roll of unveiling new products across segments. Suzuki will consider opening an R&D centre in India once it reaches its target. The automaker exports its bikes to South America, Africa and other Asian countries.