Suzuki Baleno SR Is A Rally-Spec Baleno With BoosterJet Engine
Suzuki Baleno SR is the new contender in the motorsports world that has been introduced by Suzuki Italy adhering to the national R1 Group regulations.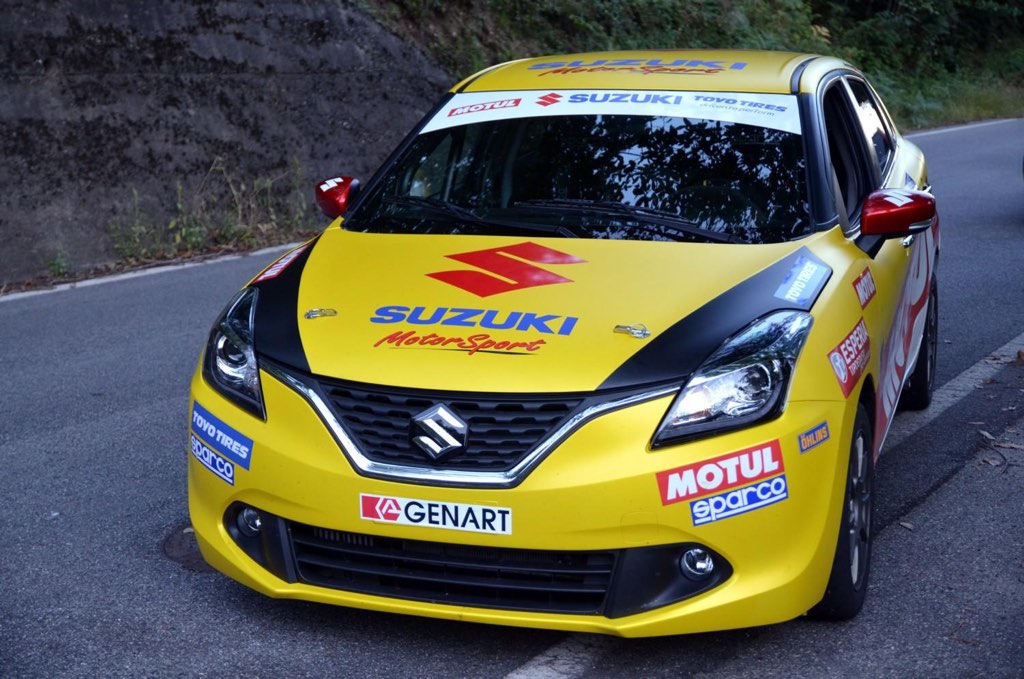 Suzuki Italy has come up with a rally-spec stripped out Baleno that comes with high-performance specifications. The Suzuki Baleno SR was revealed at the Suzuki Rally Trophy in Rally di Roma 2016. The hatchback comes with a yellow paint job and the familiar Motorsport stickers all across the body that looks super sporty.
To keep the weight in check, the Suzuki Baleno SR is totally stripped out and features racing bucket seats with 6-point harness. Sparco has provided the steering wheel and the harness while the hydraulic handbrake is provided by Tecno 2. Fire extinguisher has also been provided in the cabin and the Baleno SR is motorsport ready.
Powering the Baleno SR is Suzuki's newly developed 1.0-litre BoosterJet turbo petrol three-cylinder engine which is in stock condition. The engine churns out 112 PS of maximum power and 170 Nm of peak torque. Suzuki Motorsport has not revealed the exact specifications of the Baleno SR but it is close to the Suzuki Swift Sport R1.
There is a suspension setup of Ohlins in the Baleno SR along with an exhaust system custom made by Gliese Engineering. The new rally-spec hatch from Suzuki adheres to the technical regulations of the national R1 Group. Suzuki is aiming to make motorsports more affordable and accessible to the younger audience with the Baleno SR.
Suzuki Baleno SR
– The Baleno SR is a rally-spec hatchback revealed by Suzuki Italy
– It is a stripped out Baleno featuring high performance parts
– Tech specs include 1.0-litre BoosterJet engine
– Comes with Ohlins suspension and custom made exhaust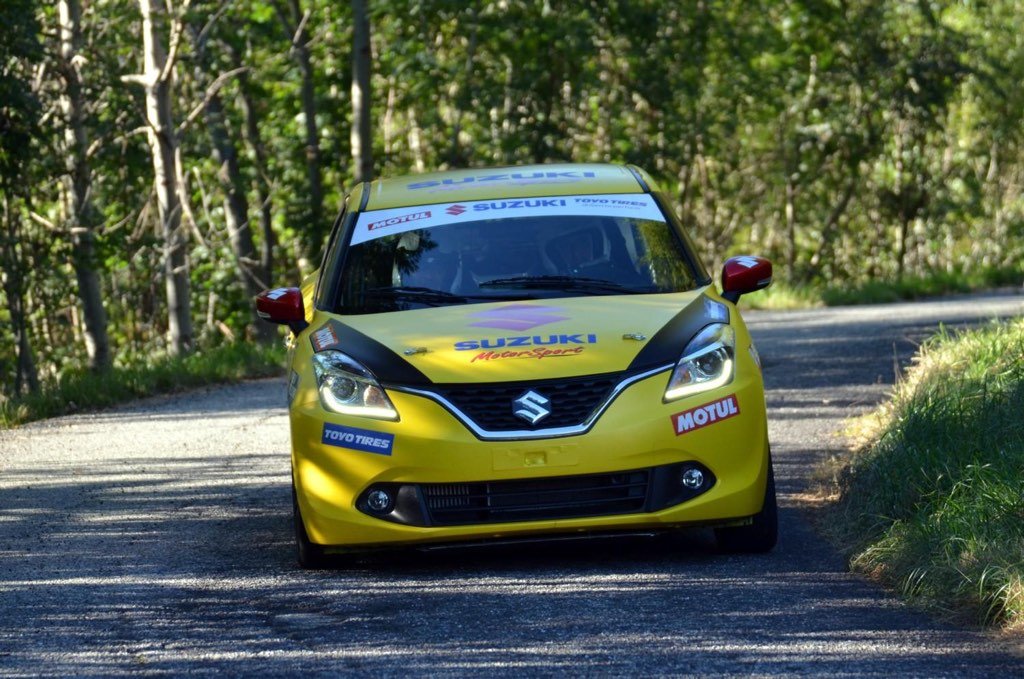 Catch All The Latest Videos, Subscribe To
Catch All The Latest Videos, Subscribe To