Suzuki Celebrates 30 Years Of Swift With 30 Jahre Edition
Suzuki is celebrating 30 years of the Swift with the launch of the Swift 30 Jahre edition in Germany. 30 Jahre means 30 years in German and the vehicle has been showcased at the on going 2013 Frankfurt Motor Show. The Swift is in it's fourth generation and is undoubtedly the most successful Suzuki model till date. The first generation Swift was launched in 1983 (a year before Suzuki entered India in collaboration with Maruti) and today the the hatchback is in its fourth generation. The small car auto giant recently gave the Swift a minor update with the 2014MY getting day time running lights, new seat fabric and additional features.
So what's new in the Swift 30 Jahre edition? Nothing at all, except the 30 Jahre Swift sticker below the Swift badge on the boot and two-tone paint job. The mirrors and roof of the Suzuki Swift have been finished in cool white pearl colour which gives the Swift a very chic appearance or that's what Suzuki Germany wants us to believe. On the inside, the seats and steering wheel get white stitching but everything else remains the same in typical Suzuki fashion. This limited edition model has even lesser changes than the limited edition jokes played on us by Maruti Suzuki every once a while.
Suzuki Germany offers five colours on the Swift 30 Jahre edition – sunburst yellow, bison brown, cosmic black, boost blue and sparkling blue (all colours are metallic). Powering this special edition Swift is a 1242cc, VVT petrol engine which produces 94 BHP of power at 6000 RPM and 118 Nm of torque at 4800 RPM. This motor propels the Swift from 0-100 km/hr in 12.3 seconds while the top speed is 165 km/hr. The combined fuel mileage is 20 km/l and the vehicle runs on 185/55/16 tyres. The 1.3-litre diesel, 1.6-litre petrol and 3-door body is not offered on the Suzuki Swift 30 Jahre edition which is a 5-door model. The vehicle is priced at €14,990 (Rs. 12.62 lakhs).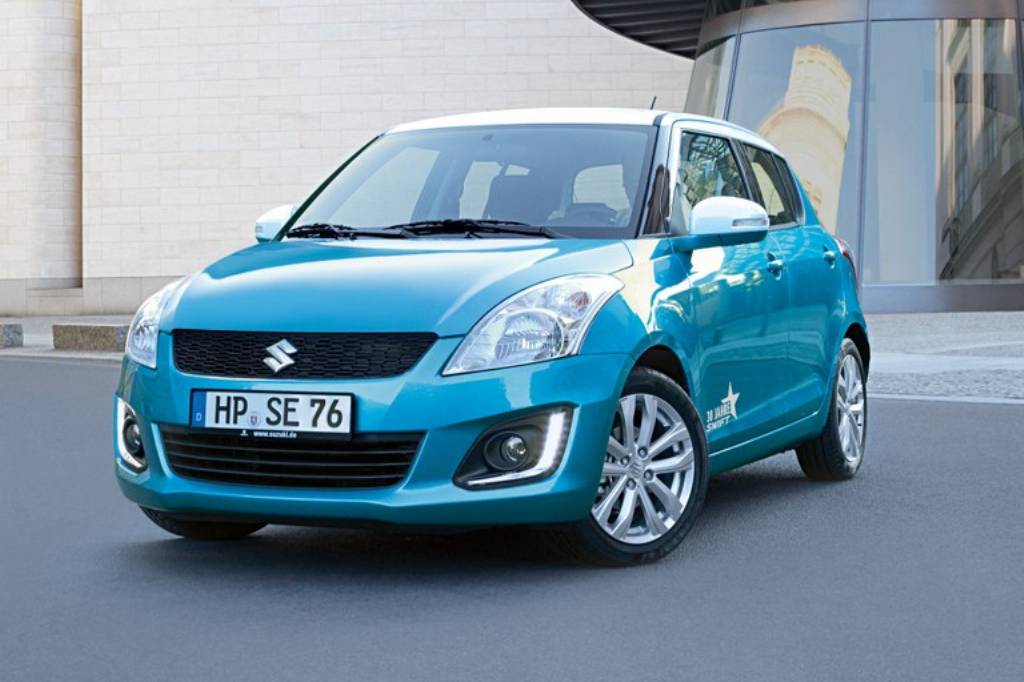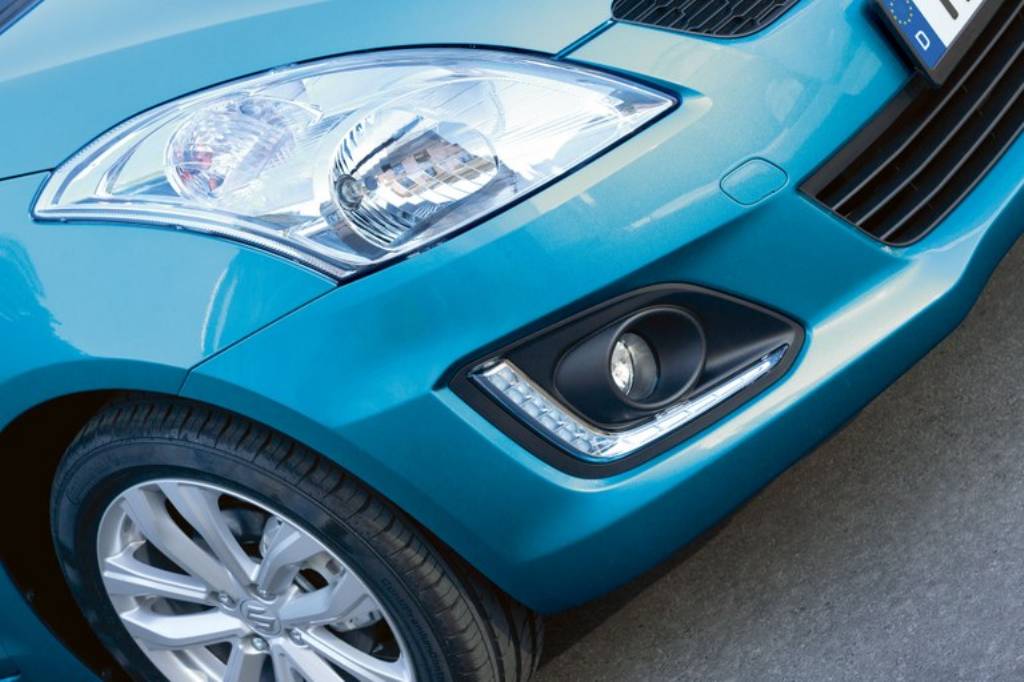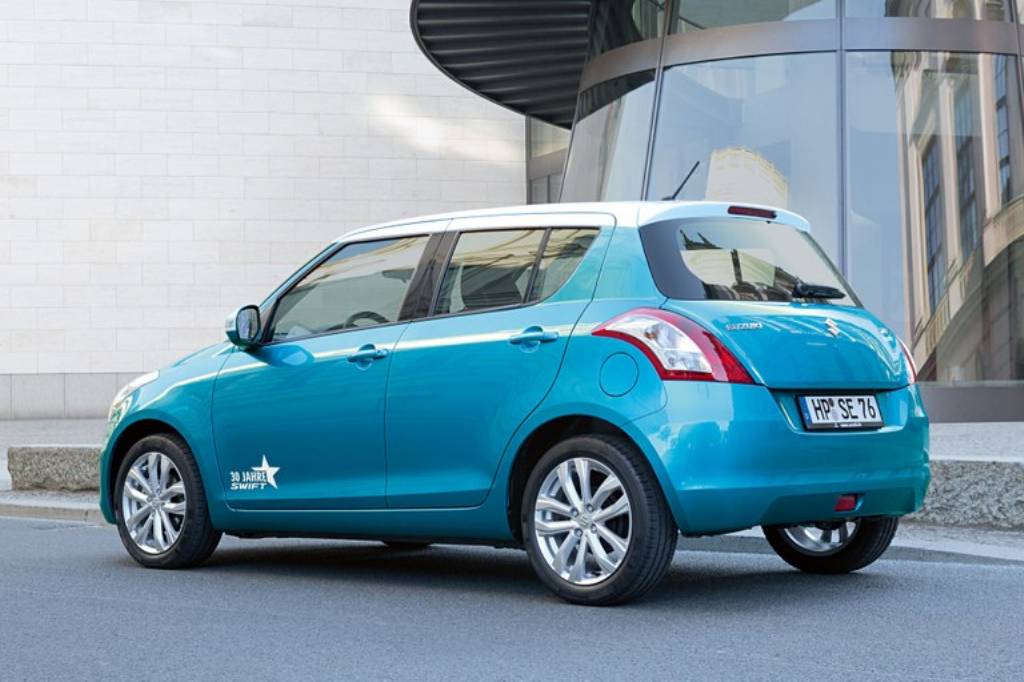 The first generation Suzuki Swift (SA 130) was developed in collaboration with General Motors. It weighed 680 kgs and the 3-cylinder engine produced 50 PS of power, returning 25 km/l and going from 0-100 km/hr in 15.9 seconds. The Swift GTi followed in 1986 with a 1.3-litre mill pumping out 101 HP of power. Today the most powerful Swift outputs 136 PS of power.