Suzuki Celerio Gets New Dualjet Engine & AMT In The UK
Suzuki has launched the Celerio hatchback with a new Dualjet engine and Auto Gear Shift aka AMT in the UK, delivering a fuel economy of 27.7 km/l.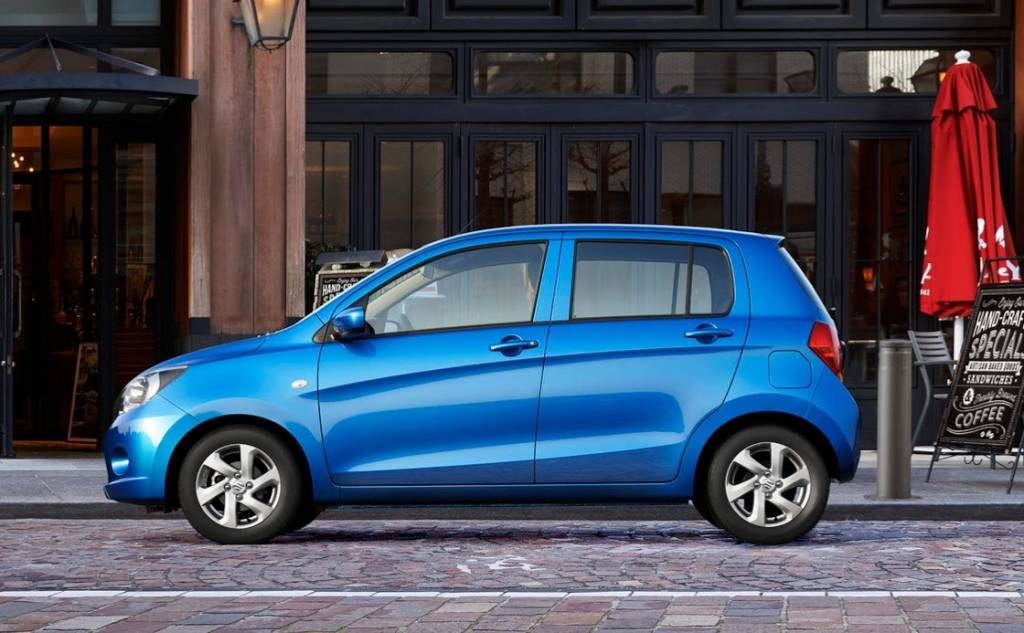 Suzuki is well known all over the world for offering value for money small cars. Carrying relatively cheap price tags, vehicles coming out from the stable offer mouth-watering propositions for the average car buyer, easily fulfilling their needs. Talking about a specific model in this case, the Celerio has been a good product for Suzuki in many aspects. The car has become very successful here in India after Maruti Suzuki decided to give it AMT since the beginning and Suzuki is trying to achieve the same in the UK as well.
The Suzuki Celerio is a very decent city commuter which provides good room for five adult passengers and can easily help one out with their grocery shopping as well. As an affordable product that delivers impressive fuel efficiency figures, the UK model is also very light on CO2 emissions, something which is an important factor for car buyers there.
As a result, Suzuki is now going aggressive with the Celerio in the UK and has started offering the five-door hatchback with their latest Dualjet engine. The new motor in the Celerio has made it the cleanest and most fuel efficient new car on sale in the country that costs less than £10,000 (almost Rs. 10 lakhs). The car emits just 84 grams of carbon dioxide every kilometre and returns an impressive 78.4 miles per gallon (27.7 km/l) in the European fuel cycle.
However, the Celerio SZ3 Dualjet model which is priced at £8499 (Rs. 8.48 lakhs) offers equipment like 6 airbags, ESP, air conditioning, Bluetooth, DAB digital radio and alloy wheels as standard, which further adds to its attractive proposition. But that's not all, the hatchback also gets the new AGS automated manual gearbox technology, also known as Auto Gear Shift (populary known as AMT in India). Available in the top-end SZ4 variant for £9799 (Rs. 9.78 lakhs), the AGS model costs £800 (Rs. 79,867/-) extra as compared to its manual counterpart.
Maruti's experiments with the AMT in India seems to have been adopted in the UK as well and the Japanese multinational corporation is hoping to reek in benefits from the same, thereby increasing its market share. In the meantime, Maruti Suzuki will soon be launching the diesel powered Celerio in India with an 800cc twin-cylinder engine that will be able to deliver a fuel efficiency of 30.1 km/l reportedly.