Suzuki Drags Volkswagen To Court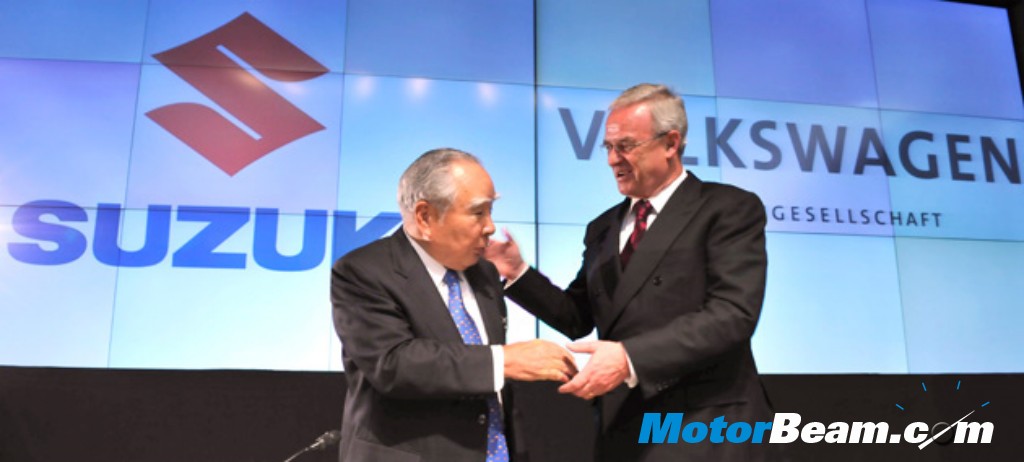 The joint venture between Volkswagen and Suzuki has turned worse than anyone could imagine. After unable to solve the issues between each other, Suzuki has now filed for international arbitration with the International Chamber of Commerce in London. When Suzuki realized that Volkswagen could be of little help to them, the Japanese automaker demanded its shares back, in lieu of returning all Volkswagen shares it possessed. However, VW declined to sell off their stake in Suzuki, leading to the court being brought into the picture.
Volkswagen and Suzuki have long been pointing fingers at each other. Suzuki accused Volkswagen of not sharing its Hybrid technology with the Japanese automaker, while Volkswagen was not amused with Suzuki's decision to chose Fiat as their diesel engine supplier. Volkswagen purchased 19.9% stake in Suzuki for $2.26 billion in January 2009. This case won't get over anytime soon and is all set to last atleast a couple of years, before any concrete decision is arrived at. The head honchos at Volkswagen are in no hurry and prepared to wait for the court's decision.