Suzuki GSX Concept Previews Future Superbike Design Language
The new Suzuki GSX concept could make its global debut at the Tokyo Motor Show set to commence on 28th October and showcases the design language on the automaker's future superbikes.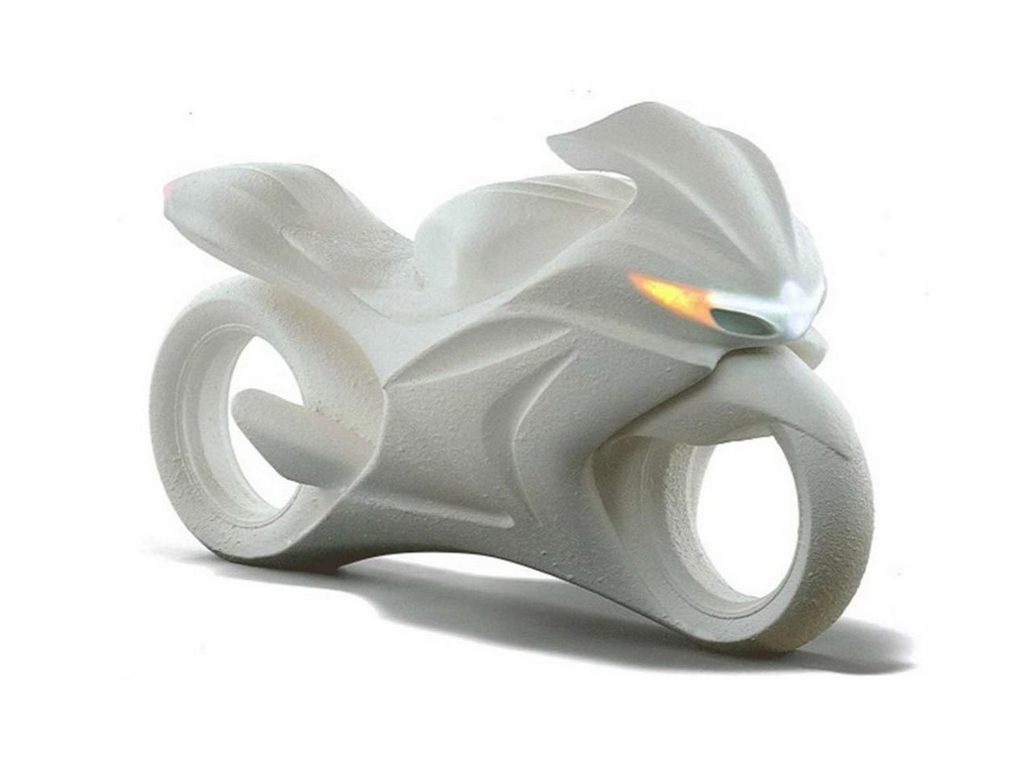 Suzuki recently released the first image of the new GSX concept online in a clay avatar with the global premiere scheduled at the 2015 Tokyo Motor Show set to begin on 28th October. The concept marks great significance for the manufacturer's superbike lineup and shedding some new light on the subject are the leaked images from the company's presentation on the concept. In addition, the presentation also revealed the automaker's new high displacement engines that are likely to be updated versions of the current mills.
The Suzuki GSX concept previews the styling and design of next generation of superbikes to come from the automaker, similar to what the H2 did for Kawasaki and could mark a new dawn for the Japanese automaker's future in the business. As the company puts it, the concept gives form to Suzuki's four-cylinder sportbikes and creates a cocoon from which the company's future models will be born. While it is evident that the hubless wheels won't make it to production, the highly contoured windscreen, bulbous fuel tank and wide tail section will be carried over.
One of the early models to adopt the new Suzuki GSX concept design could be the all new GSX-R1000 that is likely to make its global debut at the EICMA Motorcycle Show in November this year. However that remains to be a speculation as of now. What we do know is that the next generation Hayabusa GSX-1300R will get majorly influenced from the GSX concept. The automaker is also working on turbocharged engines that could be showcased at the Tokyo Motor Show.
Given the rivalry between the outgoing Suzuki Hayabusa and Kawasaki ZX-14R superbikes, the next generation Hayabusa will surely reignite the battle between both manufacturers, especially since the Hamamatsu based automaker has filed patents for turbocharged hybrid technology. More information on the GSX concept will be available later this month and is expected to further clarify the concept's role in the automaker's future plans.
Spy Pictures Source – Young Machine on Facebook