Suzuki Makes Minor Changes To Jimny 4×4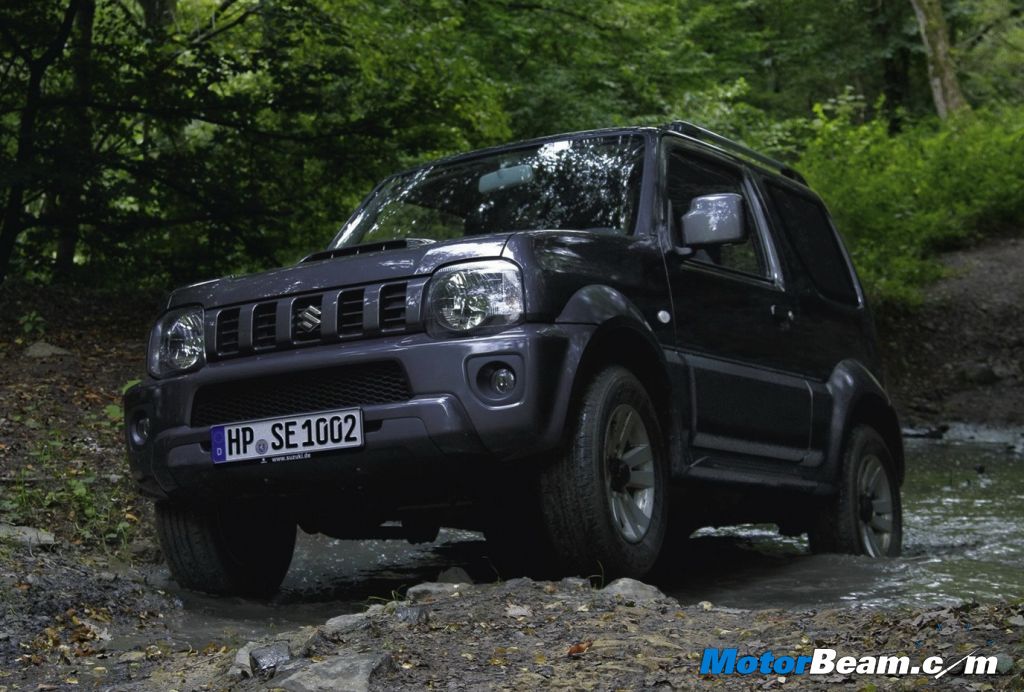 The micro 4×4 offering from Suzuki has got yet another subtle change in design for the European market. The global version of the Jimny was launched in 1998 and since then nothing has majorly changed in the overall design nor mechanical aspects of the Jimny. While rival car firms are putting considerable effort to reinvent their line-up on a regular basis, Suzuki has displayed a commendable level of confidence in the Jimny and has always given major change a miss.
The latest change is specially for the European models featuring a new hood design with new front bumper, functional air intake, new upholstery, darkened rear windows and heated front seats on higher variants. The signature five-slot front grill has also been re-designed. The engine specifications however will remain the same. It has a 1.3-litre VVT 4-cylinder petrol engine with dual overhead cam giving a maximum power of 85 BHP at 5500 RPM and a maximum torque of 110 Nm at 4500 RPM. It's the 4×4 transmission that is given the Jimny its much enjoyed fan following. The powerful small SUV is very obedient and can manoeuvre rough rocky terrains, slushy roads, and is equally good on urban roads.
The Suzuki Jimny might not have changed much over the years but it still looks modern in its appearance. The Japanese car maker is trying to keep new customers interested in the small off-roader by applying mild upgrades from time to time. Although 14 years for a model seems quite long, the Jimny still gets enough attention and is a big success in developing markets. There are no immediate plans for a replacement for Jimny although rumors point to the XA Alpha production variant being the next generation Jimny.