Suzuki Showcases Turbocharged Recursion Concept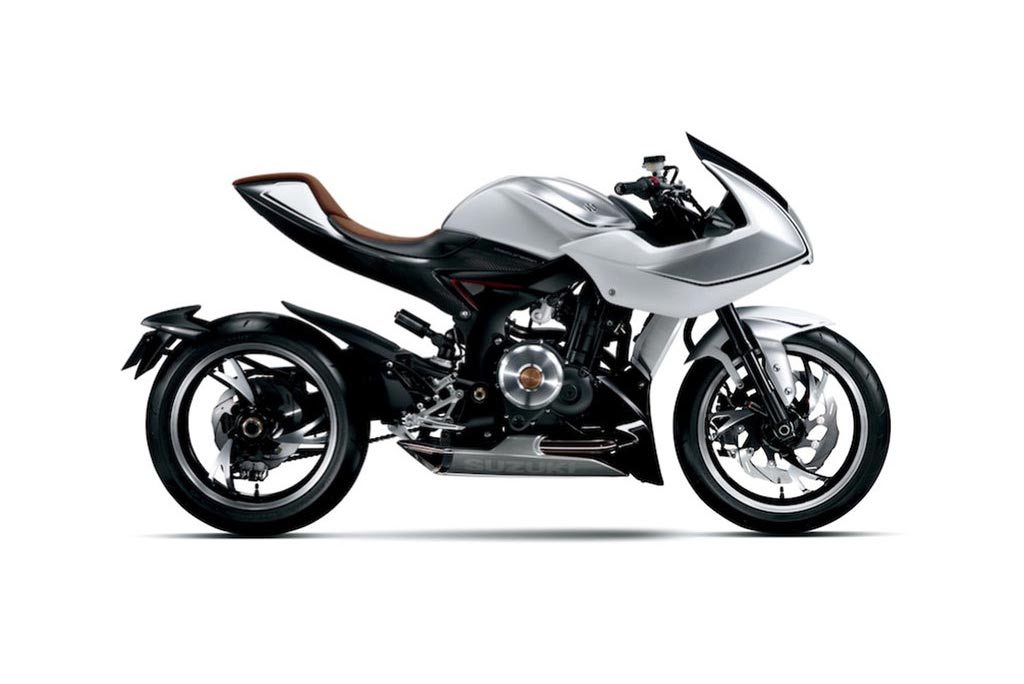 The Tokyo Motor Show will commence on the 23rd of November showcasing the best and the brightest from the Japanese Domestic Market. Ahead of the show, Suzuki has teased the concept model called the Recursion. The reason this concept carries significance over other displays is the presence of a turbocharger on the engine adding more power and better fuel economy to a smaller motor.
Powering the Suzuki Recursion is a liquid-cooled 588cc in-line twin-cylinder engine, with an inter-cooled turbocharger, producing 100 HP of power at 8000 RPM while peak torque of 100 Nm comes in at 4500 RPM. The concept weighs 174 kgs and will offer 50 percent more fuel economy in comparison to a 600cc bike in the segment. Essentially what the turbo offers is the performance of a middle-weight bike with the fuel consumption of a quarter-litre. Suzuki has dubbed the Recursion as a compact roadster with sophisticated features of adult bikes packed into the middle-class motorcycle.
The turbocharger helps in lowering down the weight of a bigger engine on the bike while producing high performance figures and retaining the super handling characteristics. The term Recursion means "flowing back, repeating" and that's exactly what the design language on the bike will convey. The overall design of the concept is swept back in order to make the bike more aerodynamic. The Recursion has a single-sided swing arm, carbon monocoque seat cowl, upside-down forks and wavey disc brakes. Another interesting detail on the Recursion is the use of touch-pads replacing the standard switches for indicators and horn. Not really sure if that would make it to production though.
The 80's also saw turbochargers on motorcycles, but the lagging systems made them unpopular back then. The turbochargers of today are electronically controlled systems and can offer the power curve of your choice. Automakers today are looking at turbochargers to replace naturally aspirated engines because of rising fuel prices and stricter emission regulations. Even though motorcycle manufacturers still haven't felt the pinch in the performance segment, the scenario may change soon because of depleting natural resources.