Tata Harrier Details Revealed, No AWD
The Tata Harrier is bigger in dimensions compared to Mahindra XUV500, Hyundai Creta and Jeep Compass.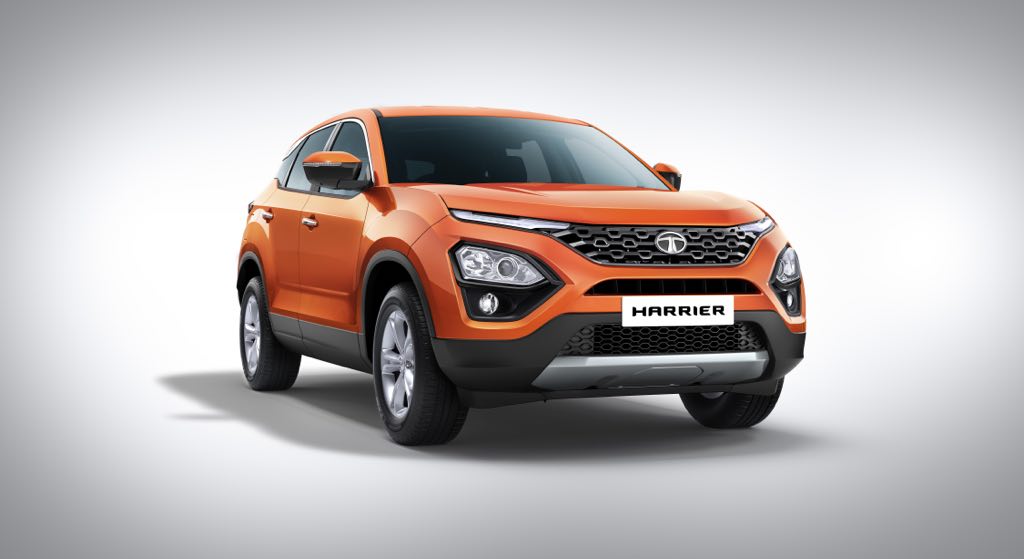 One of the most anticipated launches of 2019 will be that of the Harrier SUV by Tata. Scheduled for launch in January 2019. Some of the details revealed include the 140 HP, 2.0-litre diesel engine with 6-speed manual transmission. The vehicle is built on the Land Rover's D8 platform which is used by models like the Land Rover Discovery Sport. The Harrier will also sport the company's Impact design 2.0 language.
Now, in a recent development, the dimensions of the Harrier have been revealed. The Harrier is larger than the H5X concept on which it is based. But the 22-inch wheels showcased on the H5X concept have been scaled down to 16 and 17-inch wheels to allow for better ride quality. We've given a comparison of the dimensions with the other competitors of the Harrier – Hyundai Creta, Jeep Compass and Mahindra XUV500.
The Harrier has a length of 4598 mm, which is largest among all the vehicles mentioned. It is also slightly longer than the Mahindra XUV500, which is a seven-seater vehicle. This shows that the Harrier is well-assured to be a spacious vehicle. But the Harrier is also comparatively heavier, given that the XUV500 and the Compass all have all-wheel drive system which the Harrier won't be offering. This will come as a disappointment to off-road enthusiasts who have been waiting to see if the Harrier would be game for off-roading.
The front-wheel drive of the Harrier will however, get a Terrain Response controller similar to the one used by Land Rover models. This is designed to have multiple modes for the ESP system, which assures that the Harrier will be ahead of its other front-wheel drive peers in rough terrain. However, they may develop a AWD version if there will be a demand in the near future.
The Harrier will also get a hydraulic power steering rather than the costlier electric power steering system.
The Harrier, if priced in comparison with the Mahindra XUV500 and the Hyundai Creta, would be a definite winner. With the features and details about the car yet to be fully unveiled, the pricing will be a decisive point to the vehicle's success on launch. But so far, the Harrier has presented itself as a strong new player against these established vehicles.
Tata Harrier Dimensions
– Tata Harrier will be longer than its competition and has ample interior space
– Competes with the Hyundai Creta, Jeep Compass and Mahindra XUV500
– Harrier will not offer all-wheel drive but may so in the future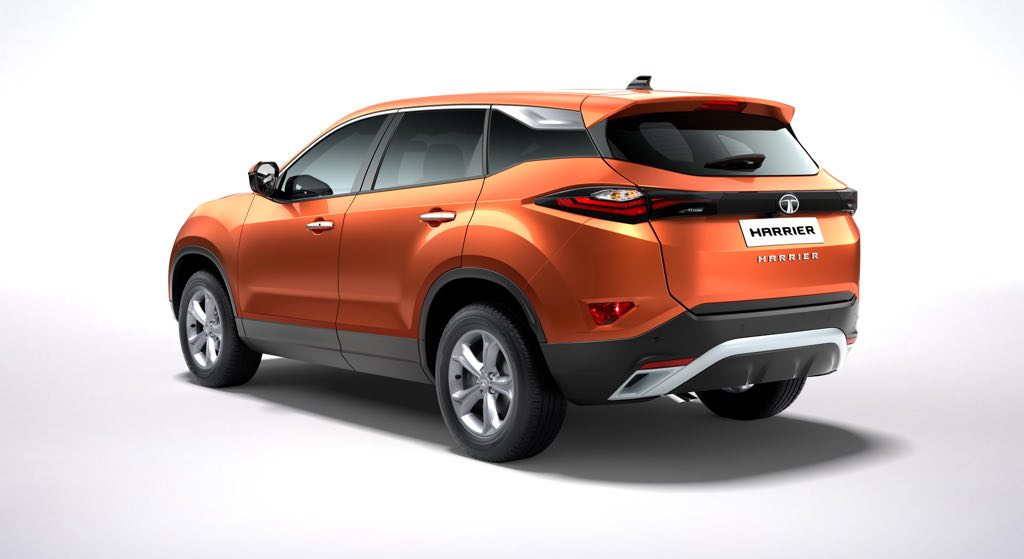 Source- AutocarIndia.com