Tata Indica & Vista Spied Testing On Expressway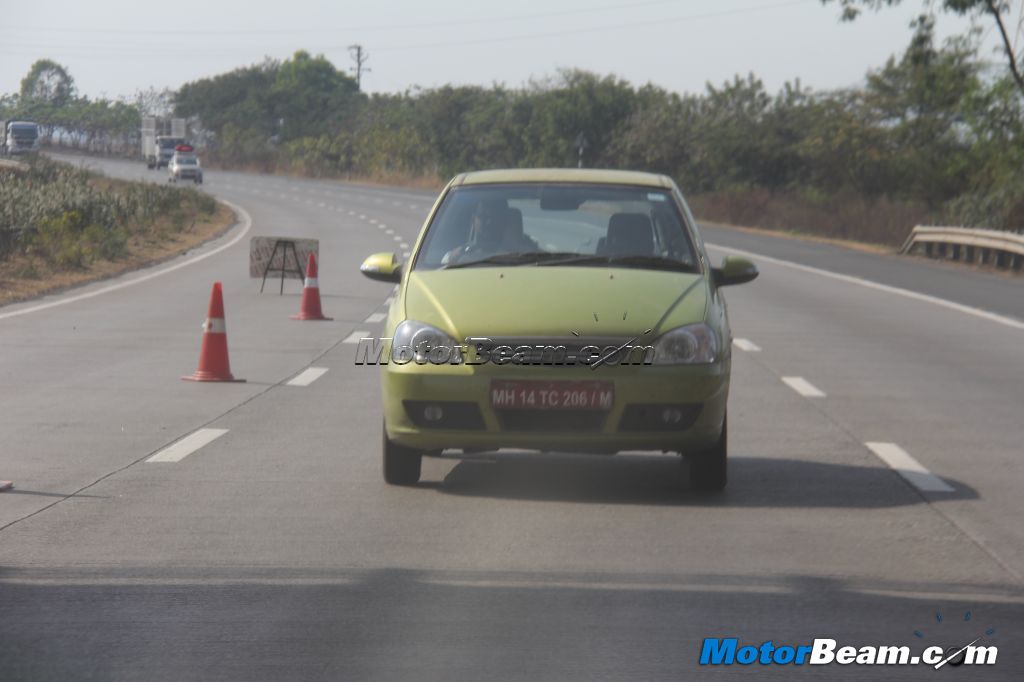 On the Mumbai-Pune expressway few Tata Indica cars were caught testing. One green colored Indica Xeta and three silver Vista's were seen. One of the silver Vista was petrol as it had 'Saffire' badge on it while the other could be a diesel, but it did not have any badges. One of the petrol Vista's had 'LHD' written on the rear, which might just mean 'Left Hand Drive' while the right hand drive Vista had 'ENG' written on it. No significant changes to the exteriors were noticed.
It is possible that Tata Motors is testing them for export to many countries. If they were testing one right hand drive and one left hand drive version, the company may be planning to introduce the Vista and Indica into many international markets. The Indica was sold as City Rover in the UK for a few years, but it registered dismal sales. In many countries like Syria and African countries like Morocco and South Africa, Russia as well as few countries in South America and South East Asia, products from the Tata stable are already being sold. Tata Motors may be planning to launch the Indica and an updated Indica Vista in these or newer markets.
Tata Motors may also be testing them for few tweaks for better performance and fuel efficiency. The Indica Xeta is popular as the most efficient diesel car in India and the company may have updated the engine with a few tweaks and better tuning to get improved performance and fuel efficiency. With many new small cars being launched and competition revolving around mileage, Tata may be trying to get an upper hand in the segment. The Vista petrol and diesel are probably being tested for the same reason.