Upcoming Bajaj Scooter Could Be Based On Blade Concept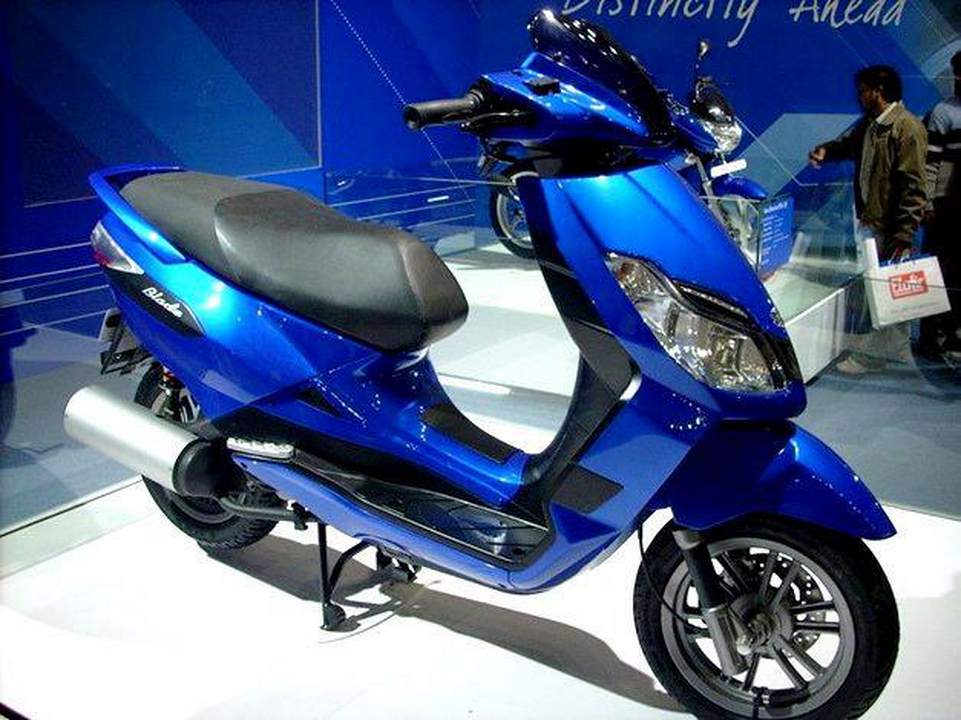 Bajaj Auto will be entering the scooter segment soon and we expect their product to take cues from the Blade Concept which was showcased at the 2008 Auto Expo. The re-entry into the scooter segment will see the company launch a very sporty, edgy and modern scooter and the Blade Concept pretty much matches the description. Though no confirmation has been made, it is quite possible that Bajaj Auto is working on a production version of the Blade Concept which promises to be quite a fun to ride package.
Bajaj Auto, a company that put India on 2-wheels with their iconic scooters, has been out of the scooter business for a long time. The Indian manufacturer now has plans to make a very interesting scooter which is different than the current breed of scooters available from the competition. The new scooter would have a very sporty image and would quite possibly be aimed at men. It is expected to have lot of advanced technology and components to make it as exciting to ride as possible. The Bajaj scooter is expected to handle like a sports bike but will offer the convenience of a scooter and will be an efficient city run about as well.
With lot of enthusiasts now wanting better performance and better riding pleasure from their everyday vehicles, Bajaj Auto's upcoming scooter can be a very good product for today's times. Many new scooters from rival companies like Piaggio, Honda and Yamaha are expected to make their entry into the Indian market, so an indigenized scooter from Bajaj with superior performance, handling and styling added with value of high efficiency and low maintenance costs can do wonders for the Indian bike manufacturer.
Recently we spoke to Bajaj Auto executives who told us that making a scooter is not a challenge at all and the company has everything in place to bring out an impressive and performance oriented scooter in the Indian market. We expect the 125cc automatic scooter from Bajaj to feature 4-valve technology, producing around 12 BHP of power. This would give many motorcycles a run for their money. It remains to be seen how the company positions their scooter.