Tata Motors Displays ConnectNext Concept At Auto Expo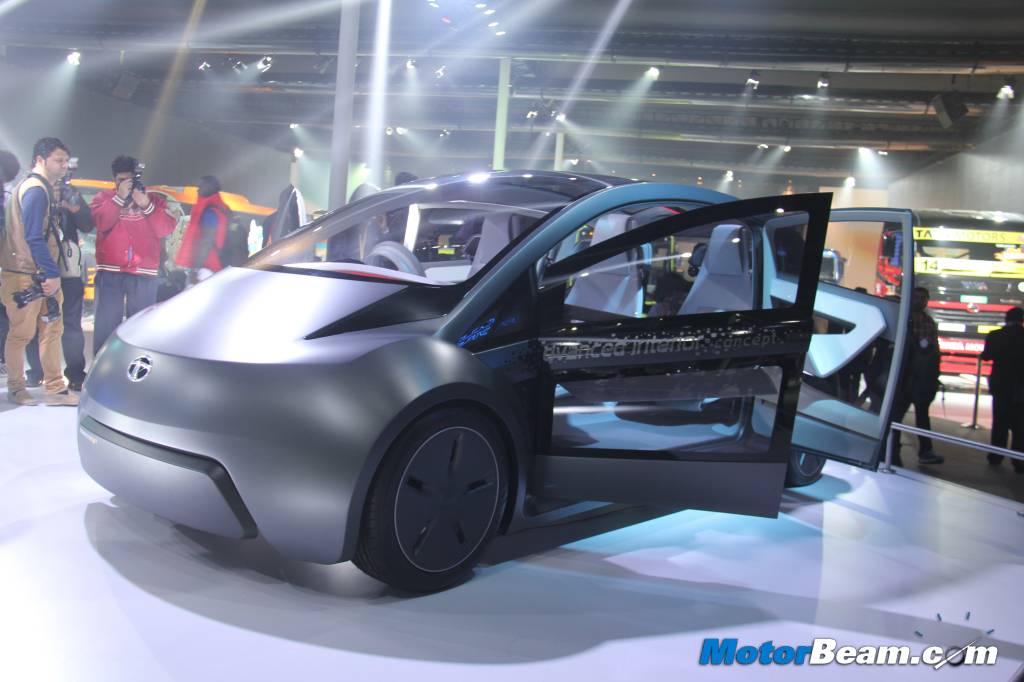 Tata Motors is on a roll. The manufacturer has displayed a multitude of new products at the 2014 Auto Expo. The new Tata vehicles have a very futuristic approach and finally we feel the company's future looks very promising. The manufacturer has adopted three approaches for passenger vehicles – DesignNext, DriveNext and ConnectNext. Here we will tell you everything you need to know about ConnectNext which the company has showcased using a new concept vehicle called ConnectNext Concept.
Tata Motors seems to have hired new and fresh designers. This is pretty much evident from the looks of all their new vehicles which they have displayed. The Tata ConnectNext is still a concept vehicle in nascent stage of development but we have no doubts that when the company launches it, it will surely be ahead of the competition. The ConnectNext is an amazing looking MPV/van from the house of Tata Motors. The automaker has kept a futuristic design philosophy and this vehicle will be loaded with all the gizmos and gadgets that would make your life on the road much more easier.
The Tata ConnectNext is powered by an electric motor and has advanced features (including cloud connectivity). The 5-seater vehicle is 4 metres long and comes with keyless entry, electric parking brake, steering linked active indicators, automatic transmission, touch-screen mechanism, head-up display, wireless headphones, etc. One can do video conferencing from the vehicle thanks to the video streaming feature.
Tata engineers have designed a new Human Machine Interface (HMI) system which will be found in ConnectNext. This system will be smart enough to grasp the passenger or driver's commands and perform whatever functions it has been told to perform. This vehicle will still take some time before it is actually launched in the market and we are all waiting for the Tata ConnectNext with bated breath!