Mr. Ratan Tata Retires, A Brief Look At Tata Motors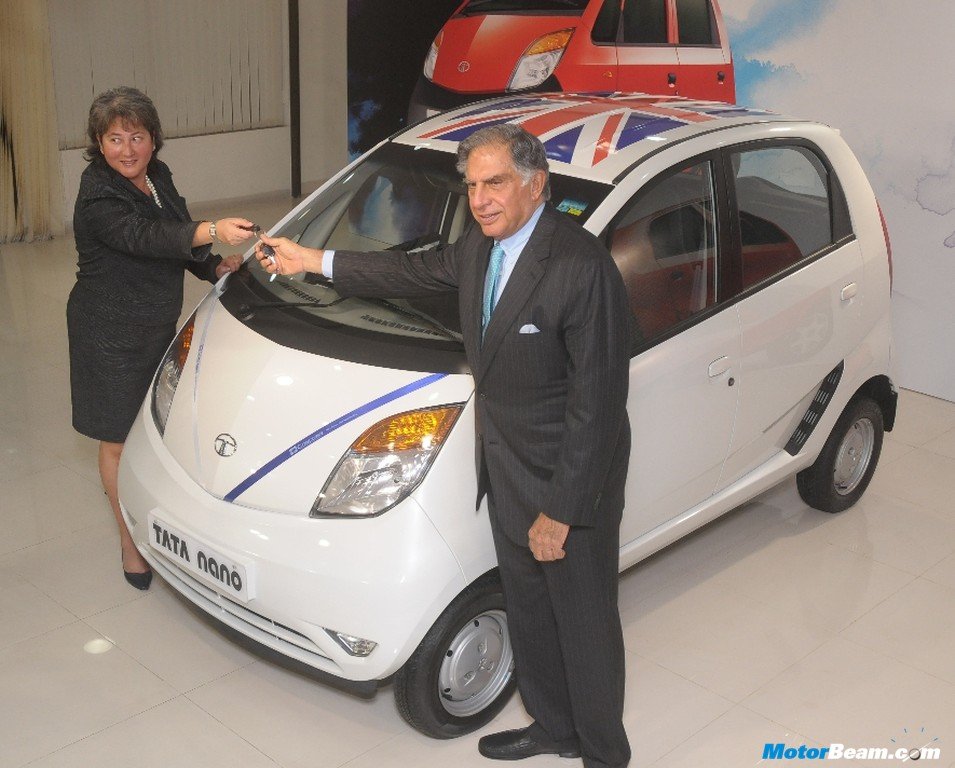 Today, Mr. Ratan Tata will be signing off from all of his roles and responsibilities of the Tata Group and hence from Tata Motors. As per the rules laid by him only, he is stepping down from the chair when he completes 75 years of his age. He started off his 50 year long career with Tata Group in Tata Steel from 1962 and worked on the shop floor during the initial days. After 29 years from then, he got in the driver's seat of Tata Group as Mr. JRD Tata handed over the keys to him in 1991. Though he initially faced many challenges, failures and criticism, he successfully navigated the Tata Group to new heights. Let us look at some of the key achievements of Tata Motors under the leadership of Mr. Ratan Tata.
1) When the company was well established in commercial vehicle industry, in 1991, Tata Motors launched its first passenger vehicle called Tata Sierra-a sports utility vehicle. Sierra is still being remembered for its three door construction, styling and rugged appearance. It was in production for 7 years till 1998.
2. In 1992, a station wagon named Tata Estate came out. It was inspired from Mercedes T-series car. It brought many futuristic features to Indian consumers (of that time) like power windows, power steering and tachometer. It defined luxury in those times with its huge dimensions.
3. Then in 1994, the Tata Sumo was launched. Sumo proved to be a huge success and brought huge volumes for Tata Motors. It is still in production but is facing slack in demand in recent times.
4. The year 1998 will be remembered in Tata Motor's history as a big milestone. The reason was the launch of Tata Indica and Tata Safari in the same year. Tata Indica was the first passenger car from the company and India's first indigenously developed passenger car. In similar fashion, Tata Safari was India's first indigenously developed Sports Utility Vehicle.
Both brands, after some initial teething problems, became the most successful brands from Tata Motors. Tata Indica, in its next avatar- Indica V2, was much acclaimed for its value for money factor. It is still ruling the cab market and the Vista version is doing well in personal car market. The Tata Safari is still acclaimed for many for its off-road capabilities, serious SUV character and influential stance. It tested the major success in its 2.2 DiCOR variant and is trying its luck now in a more refined and upmarket Safari Storme avatar.
5. After testing success with the Indica, in 2002, Tata Motors launched its sedan version called the Tata Indigo. It was the first sedan from Tata Motors which took Indica's success further. It shared many parts with the Indica and hence proved profitable to the company and consumers as well. Later it spawned into the Indigo Marina – a station wagon in 2004, Indigo XL – more comfortable stretched wheelbase version in 2007, Indigo CS – a shorter version in 2008 and next generation Manza in 2009.
Out of all, the Indigo CS kick started an all together new sub 4-metre sedan segment in the industry to take advantage of excise duty exemption by being within definition of a small car. This idea is well adopted by many other companies and hence the sub 4-metre segment is seeing peak demand. The Indigo CS, Manza and Indigo XL are still available in the market and are doing considerably well.
6. Similarly, in Indian commercial vehicle industry, Tata Motors started new segment of Light Commercial Vehicle with the launch of sub 1 tonner Tata Ace mini truck in 2005. This truck changed the commercial vehicle industry and gave nightmares to three wheeler cargo carriers. This project also has heavy contribution of Ratan Tata. Later, based on this platform, a passenger variant called Tata Magic and Tata Venture came out. Also taking this idea further, Tata Motors launched Ace Zip mini- a micro truck and Super Ace- a one tonner truck.
7. In the year 2009, we witnessed the outcome of Ratan Tata's most ambitious project, the Tata Nano. Ratan Tata was the only businessman who accepted the challenge of making Rs. 1 lakh car and successfully presented in front of India. The Worlds Cheapest Car: Nano came across various obstacles but still Tata Motors has not given up on Nano and is working on it for continuous improvements. Ratan Tata paid personal attention in this project throughout.
8. In 2010, the most refined and most advanced Tata car yet, called Tata Aria was launched. Ratan Tata's desires of becoming world class vehicle manufacturer played vital role in this project. After Jaguar-Land Rover acquisition he wanted to build a high quality car under his own brand Tata and so was the outcome Aria. Sadly due to pricing and marketing issues, this car failed in the market.
9. Some future ready vehicles like Tata Pixel, Vista and Manza Hybrid are under development and Ratan Tata always supported these projects actively.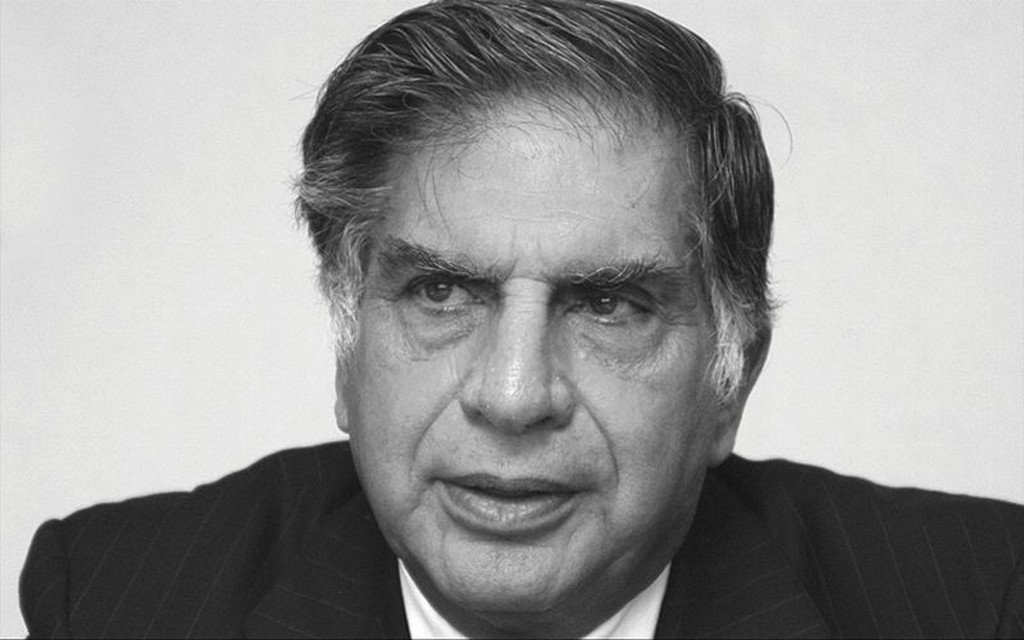 Some Major Automobile Company Acquisitions under Ratan Tata:
The first global automobile acquisition made by Tata Motors was of Daewoo Commercial Vehicle Company of South Korea in 2004. This deal gave the knowledge and expertise of world class truck technology to Tata Motors. Tata Daewoo is now second largest commercial vehicle manufacturer in South Korea.
 A fully built European bus manufacturer Hispano Carrocera SA was acquired by Tata Motors in phased manner in 2009. Now this company is known as Tata Hispano.
The most prestigious acquisition made by Tata Motors is of Jaguar Land Rover PLC- an iconic British brand. In 2008, Tata Motors purchased Jaguar and Land Rover from Ford. Today, the British Brands are doing so well, that the company is setting up plants in China and South Africa, along with running increased shifts to meet demand for the Range Rover Evoque.
Some Major Joint Ventures of Tata Motors:
Tata Marcopolo is 51-49% joint venture between Tata Motors and Marcopolo S.A to manufacture fully built buses and coaches.
Tata-Fiat joint venture was a 50-50% joint venture between the two companies. With this Tata Motors got access to Fiat's engine technology and Fiat's assembly line in India.
This is the overview of Tata Motors since Ratan Tata has taken over the charges in his hands. We can say the passenger vehicle manufacturing started and flourished under the leadership of him only. Ratan Tata's vision and ambition drove this company from being just the truck manufacturer to a successful world class car manufacturer. But not so good performance of his two ambitious projects- Tata Nano and Tata Aria, will always be hurting him at this time of retirement. We would like to thank Mr. Ratan Tata for his great contribution in Indian automobile industry. Also we thank him for providing some good indigenous cars and technology and successfully establishing this Indian brand on a global platform. We also wish Mr. Cyrus Mistry a good luck to take this legacy further.