Tata To Launch 800cc Nano In 2013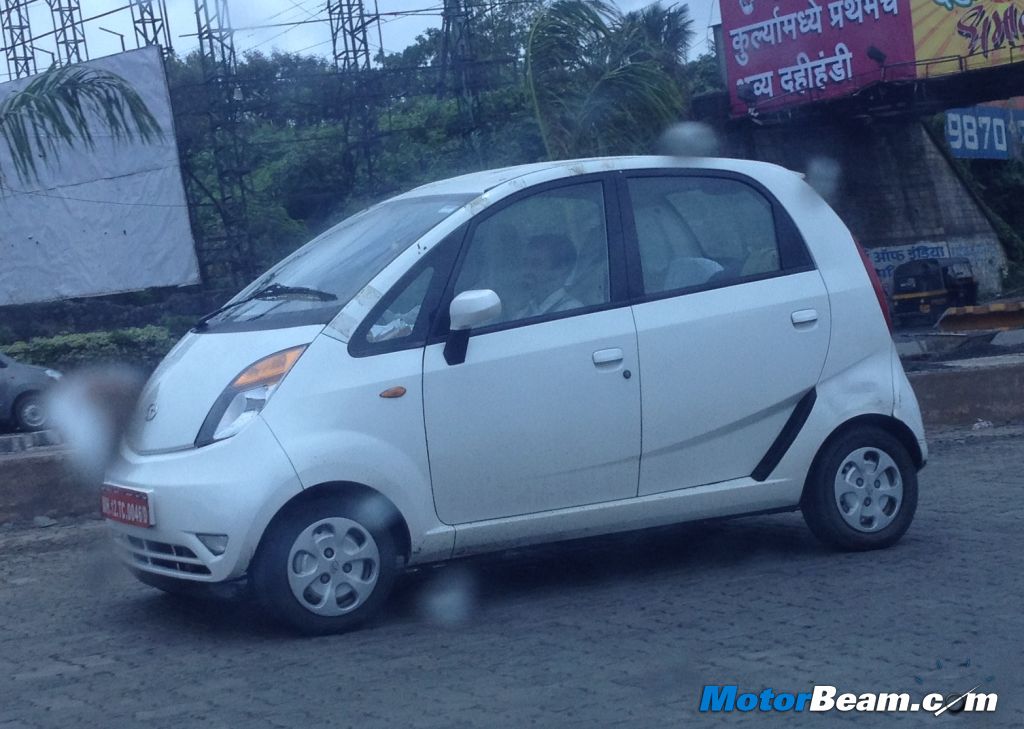 The Tata Nano is an entry level hatchback, known to us as the world's cheapest passenger car. Currently, the Nano runs on a 624cc, twin-cylinder petrol motor, which produces a maximum power output of 37 BHP of power and 51 Nm of torque and costs around Rs. 1,50,000/- for its basic variant. Tata Motors is likely to introduce a new 800cc, 3-cylinder petrol motor for the Nano in 2013 to improve its performance. Along with introducing a new engine, the company is likely to offer updated styling and equipment levels for the Nano.
The 800cc version is expected to hit the showrooms by the end of 2013 with an estimated starting price of Rs. 2.5 lakhs. The company can expect a stronger presence in the market for the Nano by introducing this bigger displacement 800cc motor. The 800cc Nano will face stiff competition from the newly updated Maruti Suzuki Alto 800 and Hyundai Eon. Apart from the 800cc petrol motor, Tata Motors have recently confirmed a diesel engine and a CNG variant for the Nano, which are going to be introduced in 2013.
The existing 624cc Nano is expected to continue its sales after the introduction of the new 800cc motor. Tata Nano was launched in 2009 in India, Tata Motors initially aimed to price the Nano for Rs. 1 lakh, but eventually the company had to increase the price of the car, reason being the Singur factory pullout. Setting up a new plant in Gujarat led to a delay in the launch and somehow the excitement among the consumers faded. The company is in the process of addressing issues related to the Nano in order to make a good presence in the market.