Tata Motors To Counter Bajaj RE60 With Magic Iris
Bajaj has been developing the new RE60 quadricycle for a while now and the company showcased the production-ready version of the vehicle at the 2014 Auto Expo. The RE60 belongs to a new segment that was formed and it is slotted between 3-wheeler auto rickshaws and cars. The government has not exactly specified as to what vehicle can be called a quadricycle and hence the launch of the RE60 has been getting delayed due to goverment permissions and regulations. Now, Tata Motors wants to introduce its microvan Magic Iris as a replacement for auto rickshaws and the manufacturer has written to the transport departments of Delhi and Mumbai asking for permits to run the vehicle.
The Delhi transport department has already granted permission to Tata Motors to ply the Magic Iris as a commercial vehicle while the Mumbai transport department is still studying the application. The main reason for this is that while the Magic Iris has four wheels, Tata wants to run it as a 3-wheeler replacement. The transport department has contacted ARAI for clarifications on the same. The Tata Magic Iris is already very popular in rural areas of the country. Tata recently launched a CNG version of the vehicle too and it comes with the added benefit of very low running costs.
While the Bajaj RE60 weighs 400 kgs, the Magic Iris weighs 680 kgs. The RE60 will come with two seating configurations – 2+2 and 1+3 while the Iris comes in 5-seater and 3-seater variants. Bajaj is expected to launch the RE60 at a price of Rs. 1.5-1.9 lakhs which is slightly costlier than its 3-wheeler which costs Rs. 1.42 lakhs (ex-showroom). The major downside for the Tata Magic Iris is that it is costlier at Rs. 2.2 lakhs. In its application to the transport departments, Tata Motors has stated that the Magic Iris provides weather-protection to occupants and it is much safer than an auto rickshaw. The RE60 is powered by a 216cc engine and the Magic Iris is powered by a 611cc engine.
Bajaj isn't worried about Tata Motors' plan to ply the Magic Iris as a 3-wheeler because the company is confident of its own product. It depends on the transport departments of each state whether to grant permissions to such vehicles or not. Bajaj has already got support of the West Bengal government while the Tata Magic Iris is being sold in Assam, Odisha, Bihar and Punjab where no permits are required for such vehicles. There has been a growing number of auto rickshaws in major cities across India leading to traffic chaos and pollution and hence the government decided to make permits necessary for 3-wheelers in the country's largest cities.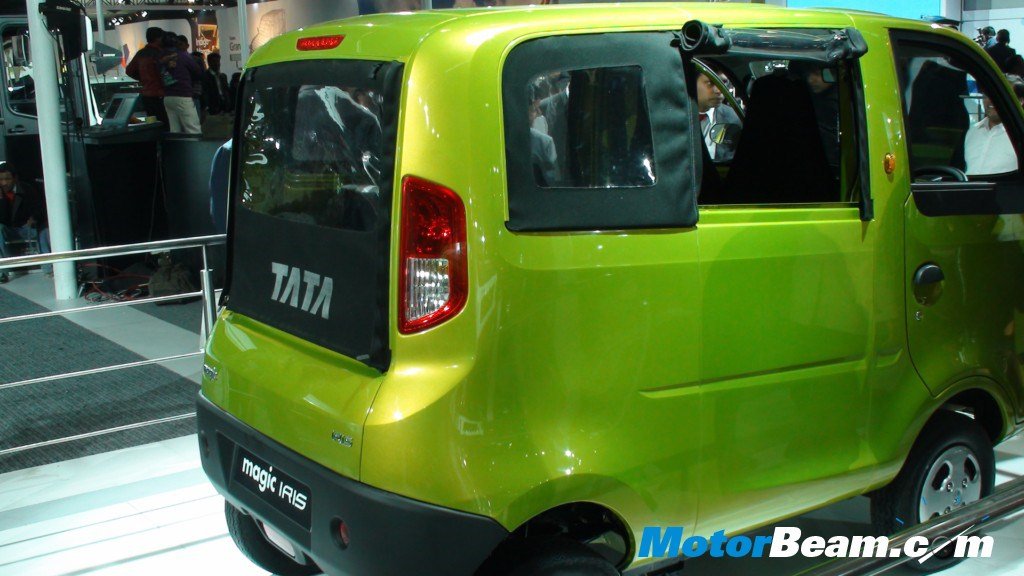 Source – Livemint