Tata Motors Pushing Magic Iris In Taxi Market Against Quadricycles
Tata is pushing the Magic Iris multi-seater to be sold as an alternative to three-wheelers in several states and be sold as a fare-metered taxi.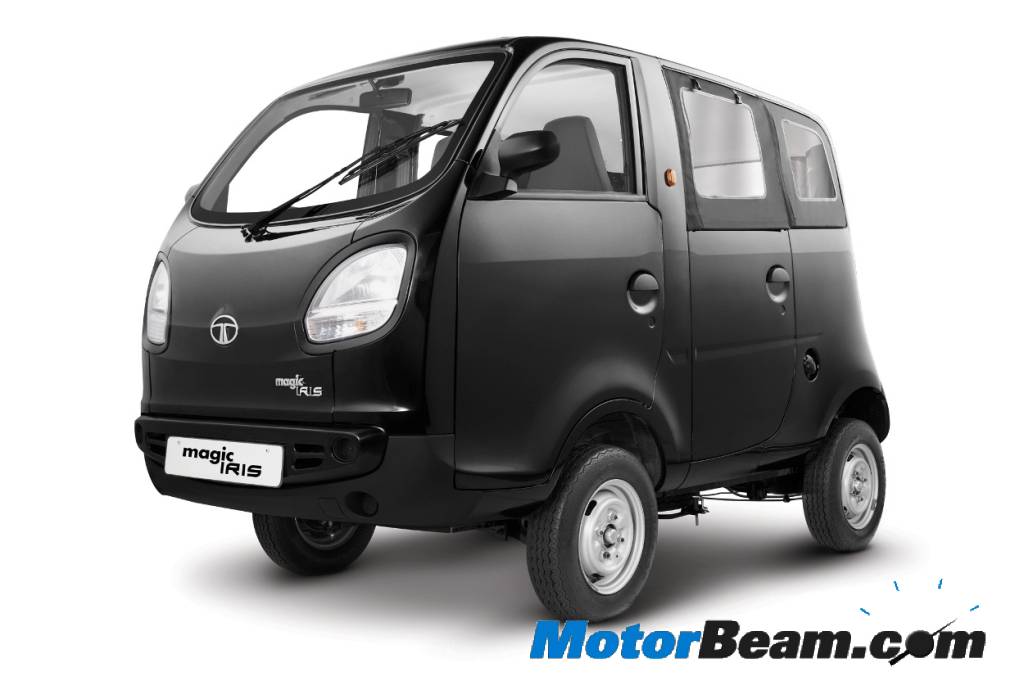 Bajaj Auto just announced the production nameplate 'Qute' for its quadricycle RE60 that will be shipped to international markets for now as the Supreme Court is yet to provide the road legality certificate allowing it run on Indian roads. Meanwhile, Tata Motors that has been vocally against quadricycles plying on roads, has been actively promoting the Magic Iris as the logical upgrade to the three-wheeler. As per a recent report, the Nano maker is holding discussions with various state governments to allow the Magic Iris to be registered as a fare-metered taxi.
If the state governments approve of the same, the 5-seater Tata Magic Iris will be a direct competitor to the upcoming quadricycles apart from posing a threat to the likes of Maruti Eeco, Omni and the likes. Backing itself up, Tata stated that the Magic Iris meets the M1 norms which the three-wheeler doesn't and is also safer and more environment friendly. The M1 norms represent vehicles with the number of seats exceeding not more than eight in addition to the driver. The company is ensuring that its commercial four-wheeler gets clearance in more cities as a metered taxi. Tata has received a green signal from Bihar, Assam, Delhi, Gujarat and Rajasthan to retail the Iris as a taxi, while the company is still facing issues in Maharashtra and Tamil Nadu.
At present, it is only Bajaj that is ready with a quadricycle for launch in the country while other companies are believed to be silently working on their derivatives. After almost two years of legal hassles, the automobile sector received the clearance for quadricycles to be used for intra-city transport from the government, as long as it came in a particular colour, equipped with a fare metre and a display board saying 'Quadricycle'. In terms of pricing, the Bajaj quadricycle will undercut the Tata Magic Iris with a starting price tag expected around Rs. 1.80 lakhs and is marginally more expensive than the three-wheeler that costs around Rs. 1.50 lakhs (all prices, ex-showroom). Want to see the difference between the Magic Iris and a three-wheeler, check out Tata's old advert below.
Catch All The Latest Videos, Subscribe To