Tata Nano Diesel Spied & Rendered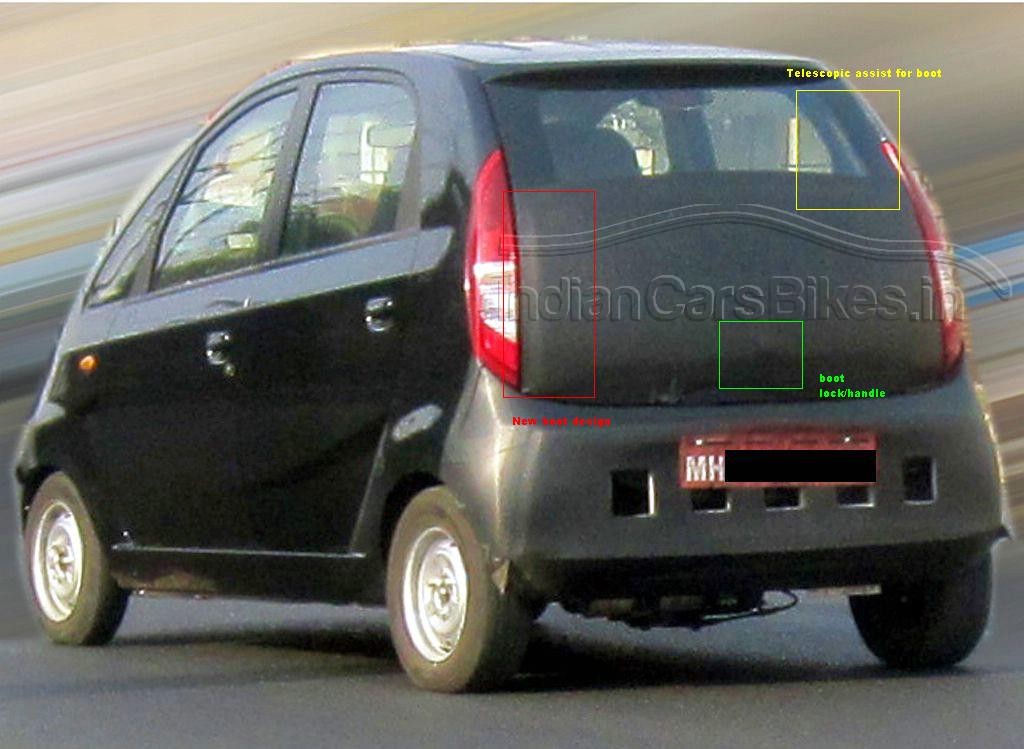 The present times are about diesel and the automotive OEMs are seriously focusing all their efforts on bringing out diesel variants of their models to grab the market share. Tata Motors who failed to storm the small car segment with its Nano because of technical issues is now working on a diesel version of the Nano. The diesel version of the Nano has also been spotted many times undergoing different tests under heavy camouflaging. However, this time, thanks to our friends at IndianCarsBikes.in, we get a very close rear end shot of the Tata Nano diesel.
The Tata Nano diesel is expected to be powered by a 1000cc diesel engine which the company is developing in technical collaboration with Bosch. The Nano diesel is expected to give an astounding mileage figure of 40 kmpl which has also been officially confirmed by some Bosch officials working closely on the Common Rail Diesel Injection for the Tata Nano. The Nano diesel is also set to get new rear bumpers with a different exhaust layout and an openable rear hatch.
In the Nano petrol the rear hatch was unable to be opened which was not liked by the customers. Tata seems to have fixed the problem with the diesel version featuring an openable hatch making it closer to a real car. The Nano diesel will be featuring the engine at the rear due to which the rear bumper design will be changed to take care of better heat dissipation. It is expected that Tata will be providing the same upgrades to the petrol version as well. Given that the Nano is the lightest car in India, a diesel engine at the rear will only make this already fuel efficient car the most frugal car in the world.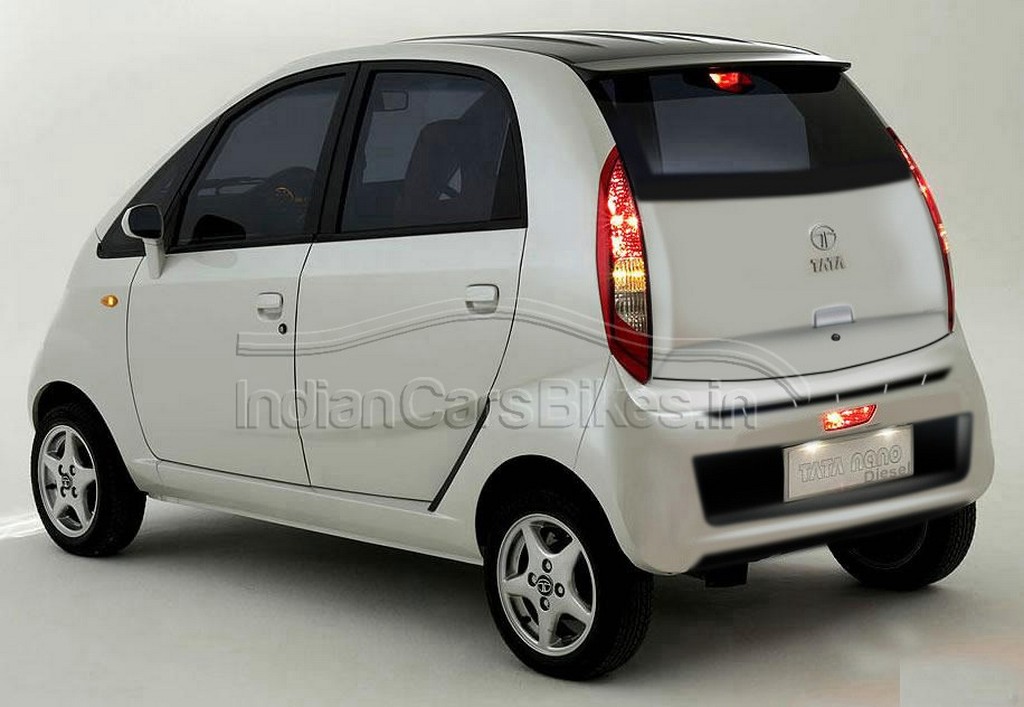 Source – IndianCarsBikes