Tata Nano Pelican Spied Testing Near Pune
The all new Tata Nano Pelican was recently spied testing in the suburbs of Pune. The new Nano Pelican is expected to be positioned between the recently launched Tata Tiago and the GenX Nano.
Tata Motors new entrant, code named as Pelican, is based on the Nano platform. As revealed from the spy images, there are definitely some crispy changes in both the exteriors and the interiors of the car. While the new Nano Pelican shares its DNA with the GenX Nano, it will also have an upgraded engine capacity.
In 2012, the former chairman of Tata Motors, Ratan Tata, clearly revealed the company's futuristic plans to develop Tata Nano's variants in order to make it more marketable. The new variants may have higher engine capacities with larger tyres and tweaked looks. The Nano Pelican, which is currently under development, displays the implementation of the same ideas.
Although the exteriors of the new Nano Pelican have few fresh changes, the compact body structure of the Nano is still maintained. The spy images of the car confirm the swapping of current 12-inch tyres with wider 13-inch tyres. The new Nano Pelican may also have a high displacement engine compared to the current 624cc, 2-cylinder petrol unit powering the GenX Nano.
The front and rear bumpers in the test model also resemble with GenX Nano. Major changes include shifting of the fuel inlet which will be now at the conventional position. At the centre of the bonnet, a windshield washer unit is also added. The front styling of the Nano Pelican also gets few tweaks. The car's body line up is actually based on the Nano Europa concept.
The interiors of the Tata Pelican are definitely improvised as compared to the present GenX Nano model. The new model of the Nano will come with all new seating and dashboard design. The instrument cluster has shifted to behind the steering location rather than the present centre dashboard position. The display is new with the addition of warning lights.
Few of the interior features have been fetched up from the Tiago. Replacing the GenX Nano's present CD/MP3 system with Bluetooth, the Nano Pelican will have the Tiago's premium Harman ConnectNext infotainment system. Tata may market the new Pelican along with the GenX Nano. With the updated power and various specifications, the Nano Pelican may certainly set the the market for the world's least expensive car.
Tata Nano Pelican Spied Testing
– Tata Motors is currently developing a Nano platform based car, codenamed as the Nano Pelican
– The new Nano variant has various exteriors as well as interiors upgradations
– It may have a high capacity engine as compared to the GenX Nano
– The Nano Pelican's build line up is based on the Nano Europa concept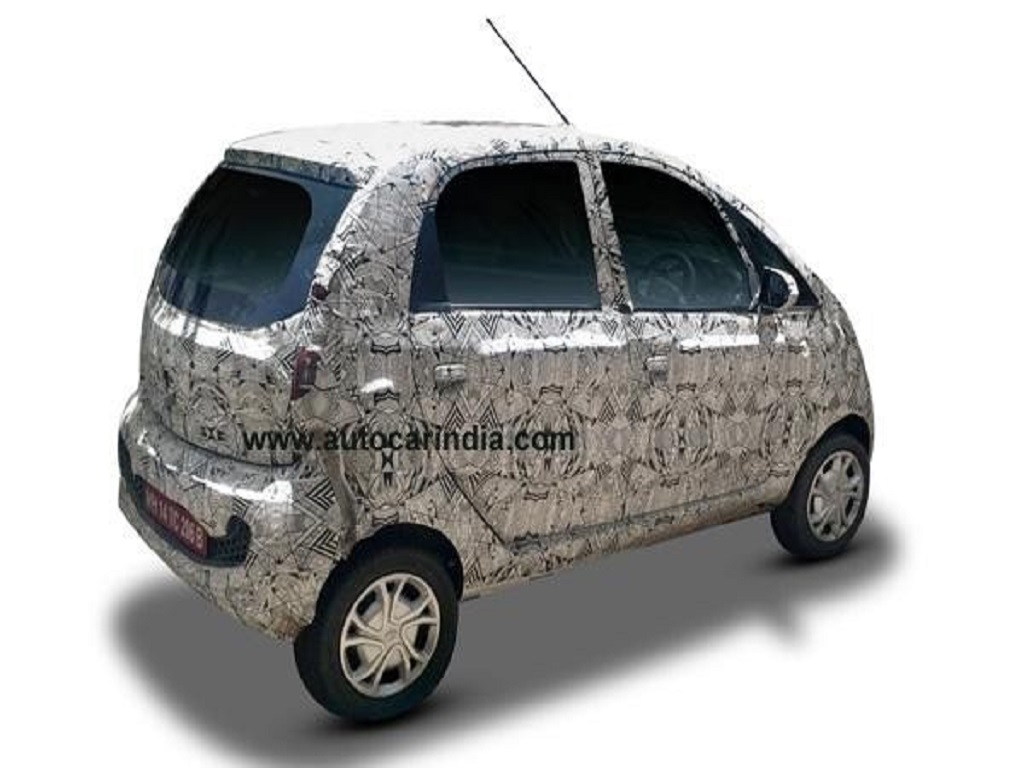 Source – AutocarIndia.com