Tata Tiago Aktiv Launch Soon With Loads Of Accessories
Due to overwhelming response, Tata has decided to start production on its Tiago Aktiv which will act as a fully accessorised version of its currently sold Tiago hatchback. The car will be at first, available in small batches before being sold as a mass market product.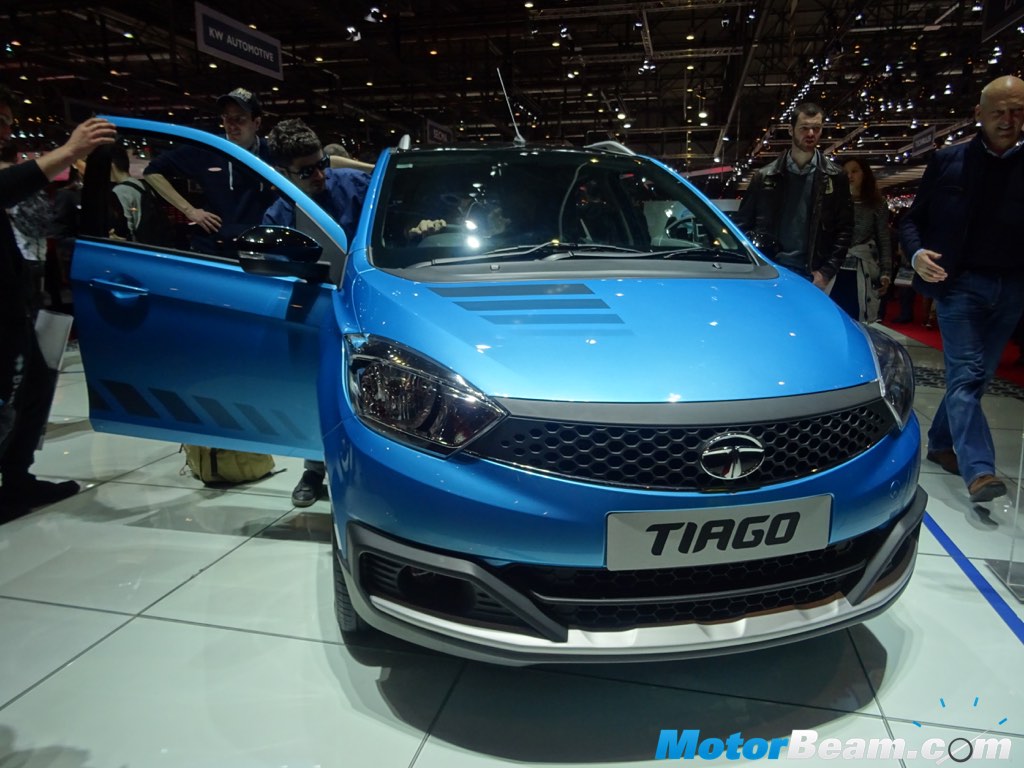 Tata Motors has been going all out this year with its product launches, especially for the passenger vehicle segment. Its newly launched hatchback, the Tiago, has already clocked more than 20,000 bookings. In the 2016 Auto Expo, the automaker had showcased the Tiago Aktiv concept, as a fully accessorised soft roader version of the Tiago. Tata Motors was then planning to sell the accessories individually to the consumers looking to buy the normal Tiago.
However, due to an overwhelming response from the customers, Tata Motors has decided to test its Tiago Aktiv for mass production. For this, the company will be producing the Aktiv in limited batches and orders, to test the consumer response. If the response seems favourable, the car might even be put into regular production.
The Tata Tiago Aktiv comes with plenty of accessories to give it a very in-your-face look. It gets a new aggressive front bumper, which is finished in matte black. The car also gets metallic scuff plates to give it a crossover appeal. In addition to these, there are subtle metal inserts in the body work, roof rails, new alloy wheels and body decals to uplift the overall appeal of the car. However, there have been no reports regarding any mechanical changes like increasing the ride height.
The Tata Tiago Aktiv is currently available from Tata Motors' personalisation studio for about Rs. 30,000/- over the regular car. The factory made model will probably come at a slight premium over that. However, it will still remain the most affordable crossover in our market, i.e. if you can actually classify it as one.
Tata Tiago Aktiv Launch
– The Tata Tiago Aktiv will be released as a factory model in limited batches
– Consumer response will be tested to make further decisions
– The accessories are separately available at Tata Motors' personalisation studio for the normal car