Tata Nano Electric Variant Caught Testing
Tata Motors has been yet again caught testing one of its test mules. This time it looks like a full plug-in electric variant that is under development for its Nano. The car looks like an early prototype as Tata hasn't announced any plans to launch an electric variant anytime soon.
With the ban on large diesel engines in Delhi, which has been rumoured to be soon implemented nationwide, most auto manufacturers are heavy into development for alternative petrol engines, or newer, smaller diesel engines. Tata Motors meanwhile, seems to be heading away from the crowd, and going the Tesla way with a full time plug-in electric engine, that is currently under development.
The EV concept was first showcased by Tata Motors at the 2010 Geneva Motor Show. However, it seems to be nearing completion as the company was seen testing an electric version of its Nano. The images reveal a charging socket over the left rear fender of the car. The electric variant also sits closer to the ground, which is probably due to the additional weight of the battery. Visually, not much seems to have changed as only the front and rear bumpers are covered in camouflage.
Details about the electric motor are unfortunately unavailable, as Tata has been quite tight lipped about the Nano electric. There are no speculations as to when Tata will launch an EV in our market, as the company will most likely wait for the market conditions to be favourable. A complete diesel ban, which hovers on the horizon, might just be Tata's moment to shine.
A Tata Nano Electric has the DNA components to make a fantastic city car. The electric nature of the powertrain will also take advantage of the NEMMP 2020 (National Electric Mobility Mission Plan) which encourages the development of such electric vehicles and their promotion. The move will also help Tata establish itself in global markets, where electric vehicles are catching on due to innovative companies like Tesla. An issue, which has been a persistent one at that, is to address the lack of charging stations in our nation, which seems to be holding back the electric movement in India.
Tata Nano Electric Variant
– Tata has been caught testing its electrically powered Nano
– The concept was first showcased at the 2010 Geneva Motor Show
– The Nano EV, if and when launched will enhance the Nano's city car image
– With the diesel ban on the horizon, we may see more electrics by other manufacturers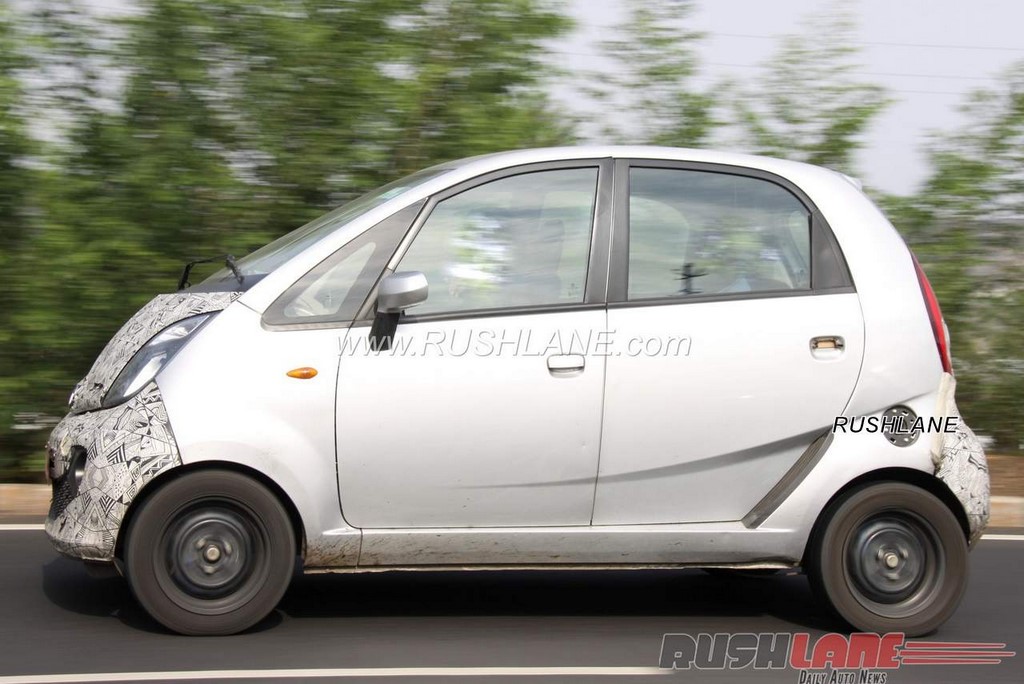 Source – Rushlane.com