Tata Tigor Electric Vehicle Specifications Revealed
The official ARAI document showing technical specifications of the Tigor EV has been leaked.
It was reported in October 2017 that Tata Motors has signed a contract to supply electric vehicles to the Indian government. Nissan and Mahindra were also involved in the bidding process but the contract to supply 10,000 electric vehicles to EESL (Energy Efficiency Services Limited) was clenched by Tata. It was finalised that the electric vehicle will be based on the Tigor compact sedan and the specifications of it have now been revealed.
The official ARAI document, which has been publicised, consists of details of the model and specifications of the motor. The AC 3-phase electric motor of the Tigor EV is capable of putting out 40 BHP at the speed of 55 km/hr while a maximum power of 16 BHP has been recorded at 45 km/hr. The electric motor which powers the Tigor electric, when put to a standard ARAI maximum 30-minute power test, gives out 40 BHP of power. The distance which it can cover in a single charge is not known yet.
The Tata Tigor EV has been finalised to be manufactured at the company's Sanand plant in Gujarat and the electric motors will be supplied by M/s Electra EV. The full lot 10,000 Tigor EVs will be provided in phases with the first 500 units to be rolled out in the first three months.
Reportedly, the contract duration has been fixed for 12 months during which Tata Motors will have to complete the order. Earlier it was known that the Tigor EV will be priced at Rs. 11.20 lakh (including GST). It weighs 1156 kgs which makes it 200 kgs lighter than its nearest competition, the Mahindra eVerito which may result in better performance.
Tata Tigor Electric Vehicle
– Tata Motors will be supplying 10,000 Tigor EVs to the government
– The Tigor electric puts out 40 BHP at the speed of 55 km/hr and 16 BHP at 45 km/hr
– The electric motors will be supplied by M/s Electra EV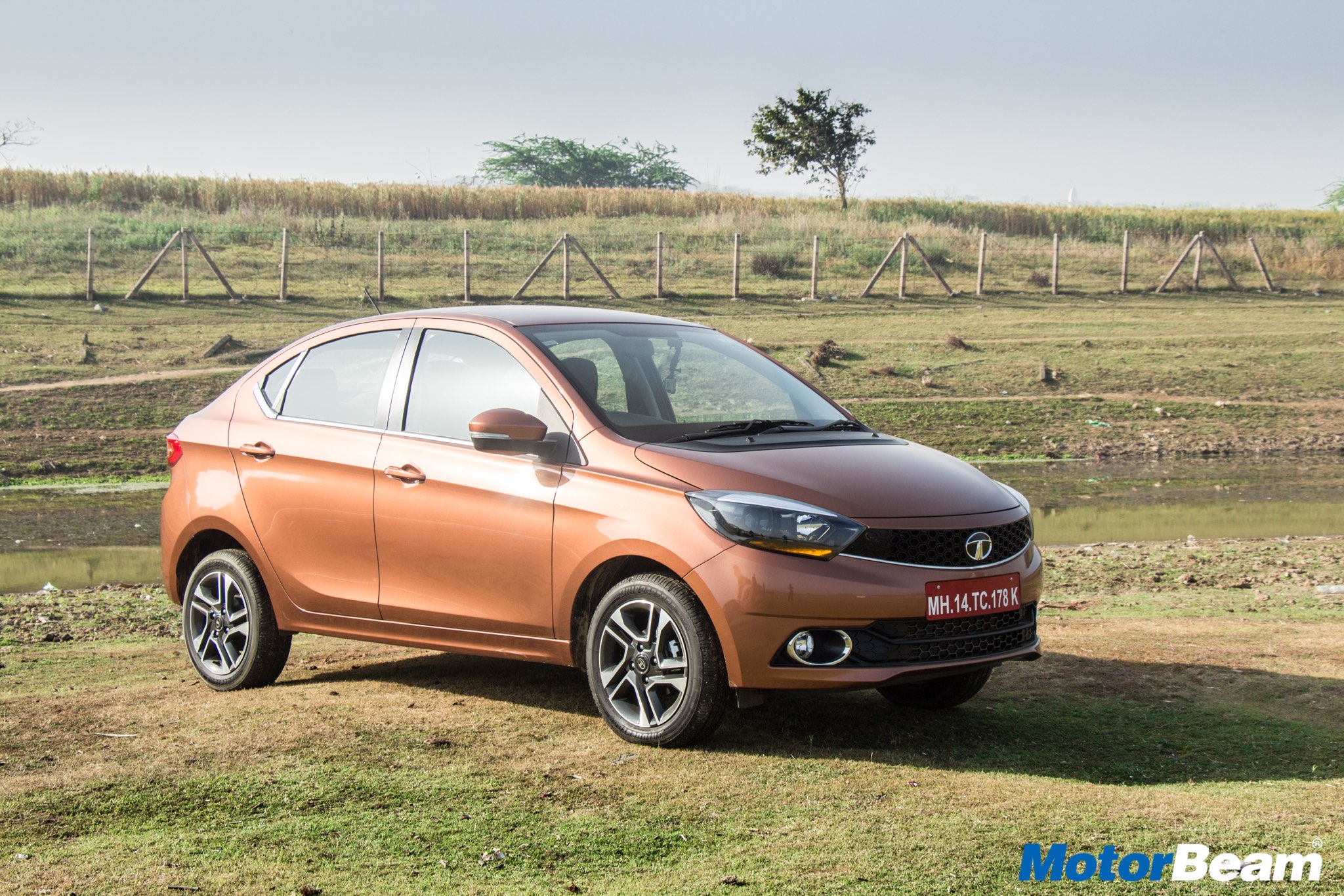 Source – Team-BHP.com