Tata Unveils Safari Storme Mountain Rescue
Tata Motors has unveiled two cars for the European market at the 2013 Geneva Motor Show, the Safari Strome 'Mountain Rescue' and an automatic version of the Aria. No new cars or concepts were showcased by the Indian manufacturer at the show. Last year the company had unveiled the amazing Nano Megapixel concept. The two cars showcased by Tata Motors this year are updated and modified versions of the Aria and Safari Strome which are tailored for the European market but there is no word on when they will go on sale.
The Tata Safari Strome 'Mountain Rescue' is a modified version of the Safari Strome which can be used as an expedition or rescue vehicle in the snowy conditions of the Alps or even European countryside during the winter months. The bright red Strome boasts a new front bumper with a winch, big flash lights and a snorkel air intake. The rear of the SUV is mostly unchanged except for a hook for trailer attachment. This 4X4 car also has huge chunky off-road tyres and chains for grip on treacherous icy and snowy surfaces. The roof of the Strome sports a cargo box for essential supplies as well as additional flash lights.
The Tata Aria showcased here is a special European version. This 7-seater MPV gets updated headlights (with day time running lights), new tail lamps, 19-inch alloy wheels, two-tone body colour, leather seats and most importantly an automatic gearbox. The Tata Aria AT is powered by a 2.2-litre diesel engine producing 158 HP of power and 400 Nm of torque. The automatic gearbox is a 6-speed unit and is expected to be launched in India sometime later in 2013. The Aria is really struggling to get sales in the domestic market, so may be the introduction of an automatic box may help Tata Motors boost sales marginally. Tata Motors sold just 4 units of the Aria in India last month.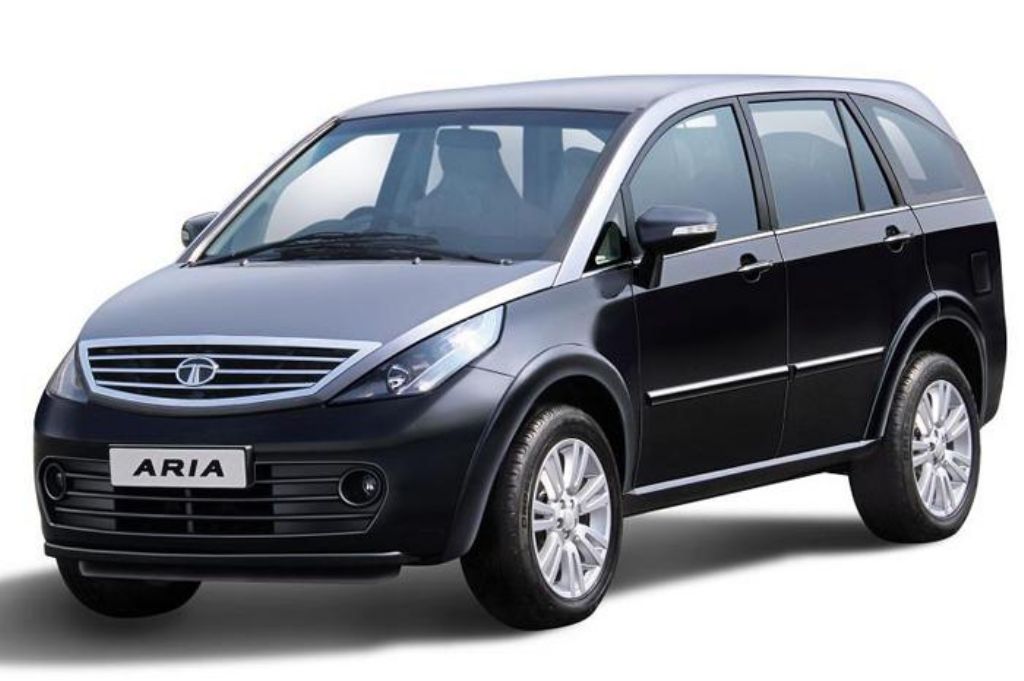 Source – IndianAutosBlog