A Team Of Three Men Are Ready For A Trip Of Their Lifetime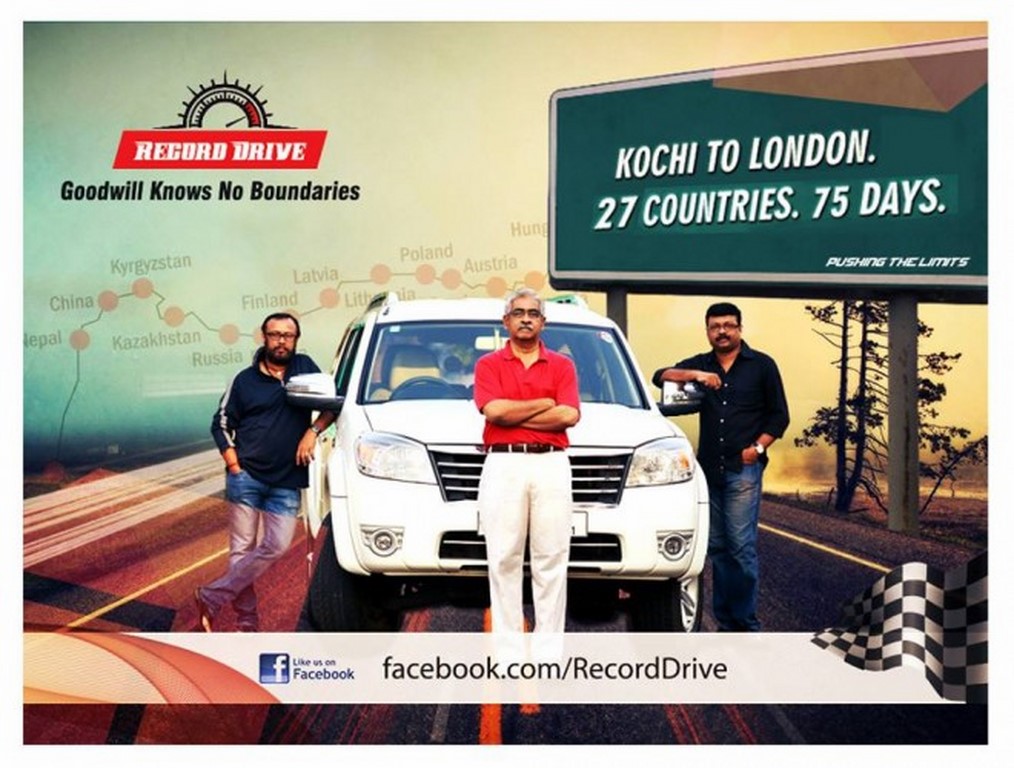 We always have that one huge crazy idea that we want to do at some point of time. Which includes mostly crossing countries or going to a particular destination. These dreams takes years to fulfill once decided. Point is proven by this person who is above the age of 45. Malayalam director Lal Jose has began the "journey of his life". The director is not alone, he is joined by friends Baiju N Nair, an automobile journalist and one more friend. The three-member team plans to cover 24,000 kms in 75 days crossing 27 countries.
From Kochi, the trio will head to Bangalore, then covering Hyderabad, Nagpur, Jabalpur and Gorakhpur in India. They will then cross Nepal and head to Tibet, visiting the base camp of Mount Everest and Lhasa. From there, the journey will begin to enter Europe through China, Kyrgyzstan, Kazakhstan and finally Russia. In Europe they will travel to Estonia, Finland, Latvia, Lithuania, Poland first, post which they will travel through Czech Republic, Austria, Slovakia, Hungary, Slovenia, Italy, Switzerland, Germany, Denmark, Sweden, Norway, Netherlands, Belgium, France, Ireland and finally London, England's capital, which means they will enter through the north via south Russia.
One surprising fact is that they have found out that in all these 27 countries, there is an MG Road (Mahatma Gandhi Road) and Gandhi square and they are planning to visit these particular places. Since these kind of drives are very rarely done (they have been done with particularly London being the Rendezvous point), uncertainty on various aspects and in some areas is expected as always.
The team is planning things in such a way that they would get minimum time to explore and experience the cities that they plan to visit. It will take them at least a week to cross India itself. They are also planning to visit the Mount Everest base camp or travel up to Mansarovar before entering into China. The team also plans to write a book on their journey soon after their return. The trip will be documented in many ways, and a video is also on the cards as they plan to capture it with the help of GoPro cameras.
The purpose of the journey for the team is to carry the message of world peace with the slogan "Good will knows no boundaries". The trio has chosen their workhorse for this tough job which is an underdog in its category. Yup they have chosen the Ford Endeavour for their gruelling journey. The trip is expected to cost them Rs. 75 lakhs. We wish them the best of luck for their journey and hope their peace story is conveyed to many people around the world.