Terra Motors Enters India With Kiwami Superbike Launch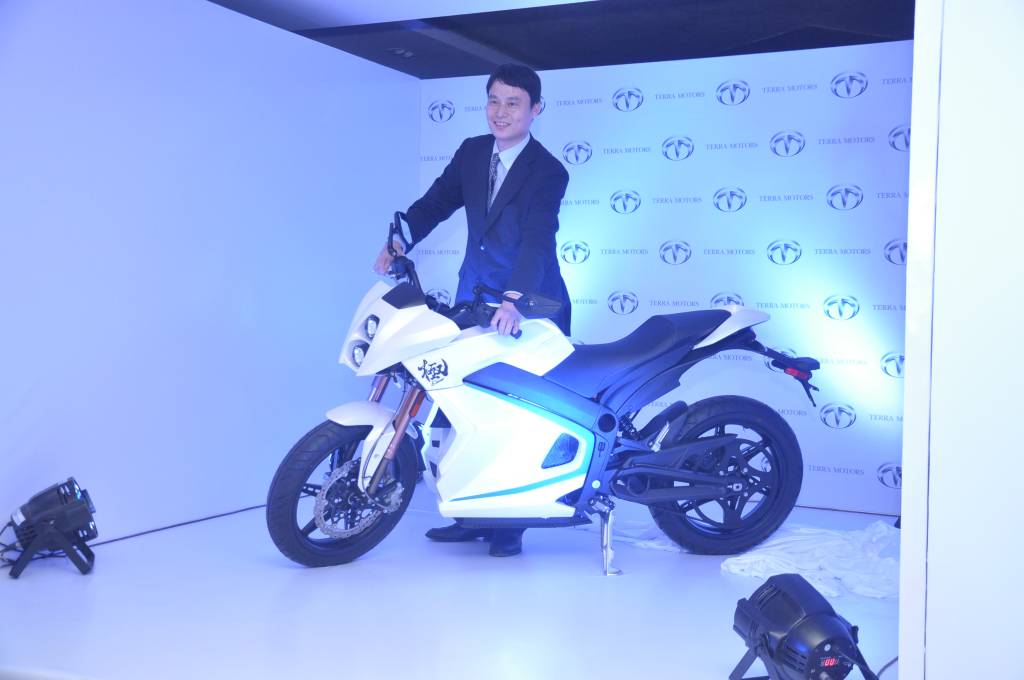 Terra Motors is an automobile company which produces electric vehicles. The Japanese automaker manufactures two and three wheelers and is headquartered in Tokyo. Terra Motors was founded in 2010 and the company has made the global debut of its latest bike, the Kiwami in India. The Terra Kiwami is priced at Rs. 18 lakhs and is the first electric superbike in our country. Kiwami which translates to Ultimate in Japanese, outputs 10 kW (13.41 BHP) of power. It has a top speed of 160 km/hr and is completely hand built in Japan.
This e-superbike charges completely in just 6 hours and has a range of 200 kms, making it the electric motorcycle with the highest range in India. Terra Motors will soon introduce its e-scooters in the country and the automaker will showcase its complete lineup at the upcoming 2014 Auto Expo. Being an all electric motorcycle, the Terra Kiwami has zero emissions which makes you feel less guilty in these times of natural resource depletion. Terra Motors has plans to invest Rs. 30 crores in India and the 1000cc electric Kiwami superbike will help the company to connect with enthusiasts.
Terra Motors is looking at setting up an extensive service network across the country for which the automaker is looking at experienced dealers who will offer customers a quality experience. Terra's optimism for India spawns from the fact that the country is the world's largest producer of 2-wheelers. If the Indian government starts giving subsidies to electric vehicles, the Kiwami can become cheaper by at least a good Rs. 10 lakhs. This will put the bike into the reach of more people letting owners enjoy both sides of the deal – low cost of purchase and very low cost of running.