Third Generation MINI Launch In India In 2014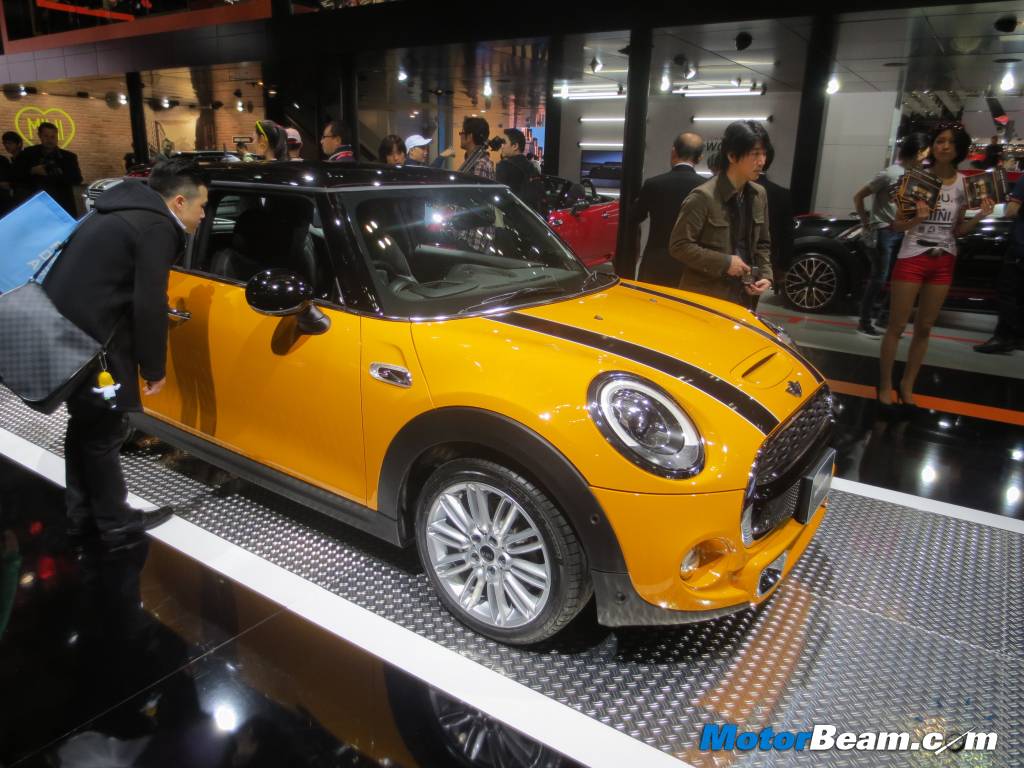 BMW unveiled a more efficient, third generation version of its iconic MINI at the home of the brand in Oxford, Britain to commemorate the 107th birth anniversary of the founding father Alex Issigonis. BMW India is expected to commence assembling operations of the iconic compact car MINI at its Chennai plant at the earliest (currently only the Countryman is locally assembled). This will facilitate increment in sales numbers for BMW in the fiercely competitive luxury car market whilst offering the latest products to the Indian customers.
The new MINI Cooper is moderately larger than the current outgoing model. It is also lighter and more fuel-efficient with 27 percent lower consumption compared to the old models sold in the domestic market. The vehicle is based on a brand new BMW-engineered platform called UKL1. BMW will not delay the launch of the third generation MINI in India considering they sold 300 units last year and are optimistic of selling more units in 2014.
BMW has improvised the new MINI over the previous car in terms of design and technology. The MINI Cooper is the first vehicle to carry the UKL front-wheel drive system which will also be shared with the BMW 1-Series and X1. Besides modifications to the aesthetics, the new MINI also has a new range of engine options in both petrol and diesel variants. It comes with a choice of 3-cylinder or 4-cylinder engines. The new MINI has optional LED headlamps and heads-up display. MINI have, for the first time, a radar cruise control system that maintains a safe distance from a vehicle in front and automatically intervenes or slows down the car as a safety measure to avoid collision.
The new MINI Cooper's dimensions have increased to 3821 mm in length, 1727 mm in width and 1414 mm in height. The wheelbase too gets elongated by 28 mm to 2495 mm. This facilitates increase of boot capacity by 51 litres to 211 litres. The MINI Cooper faces stiff competition from the Mercedes-Benz A-Class and the B-Class while it is almost certain to be pitted against the yet to be launched Audi A3.
BMW has globally sold 2,49,702 units from the MINI stable in the first 10 months this year which is an all-time high. Last year's sales tally comes up to a total of 3,10,000 units for the MINI brand. Currently, there are seven MINI models including a 4×4 option and a convertible. MINI is expected come out with another 8 to 10 variants including a plug-in hybrid and the first will be the diesel variant coming from the Chennai plant. MINI sure is in good hands with BMW.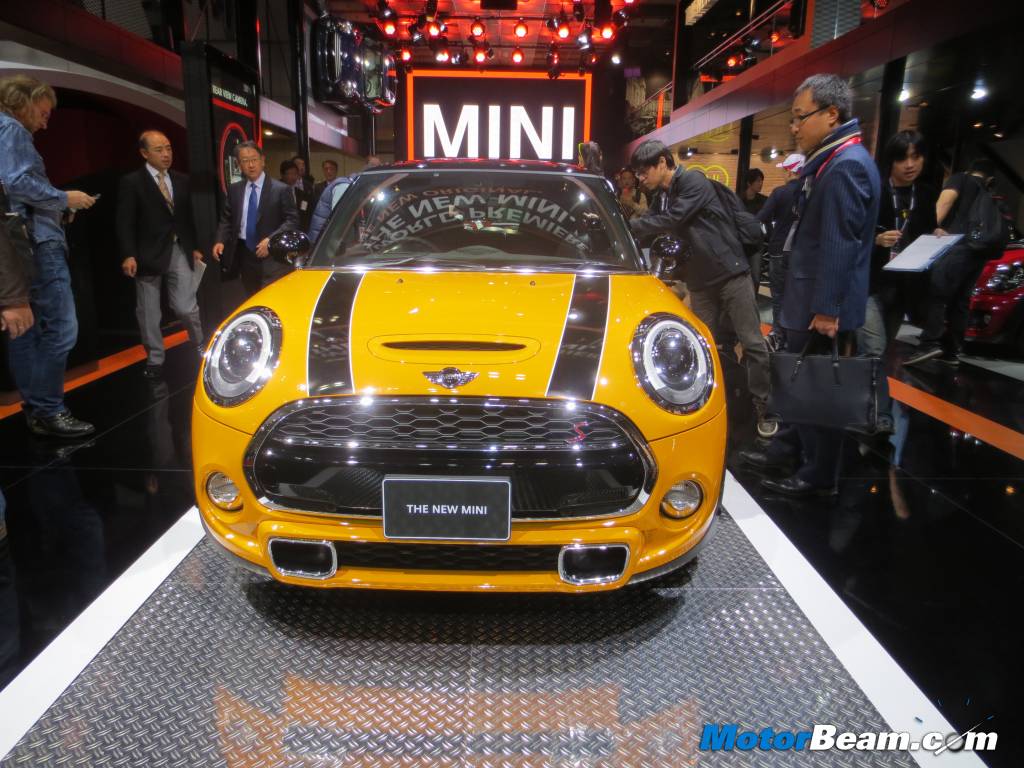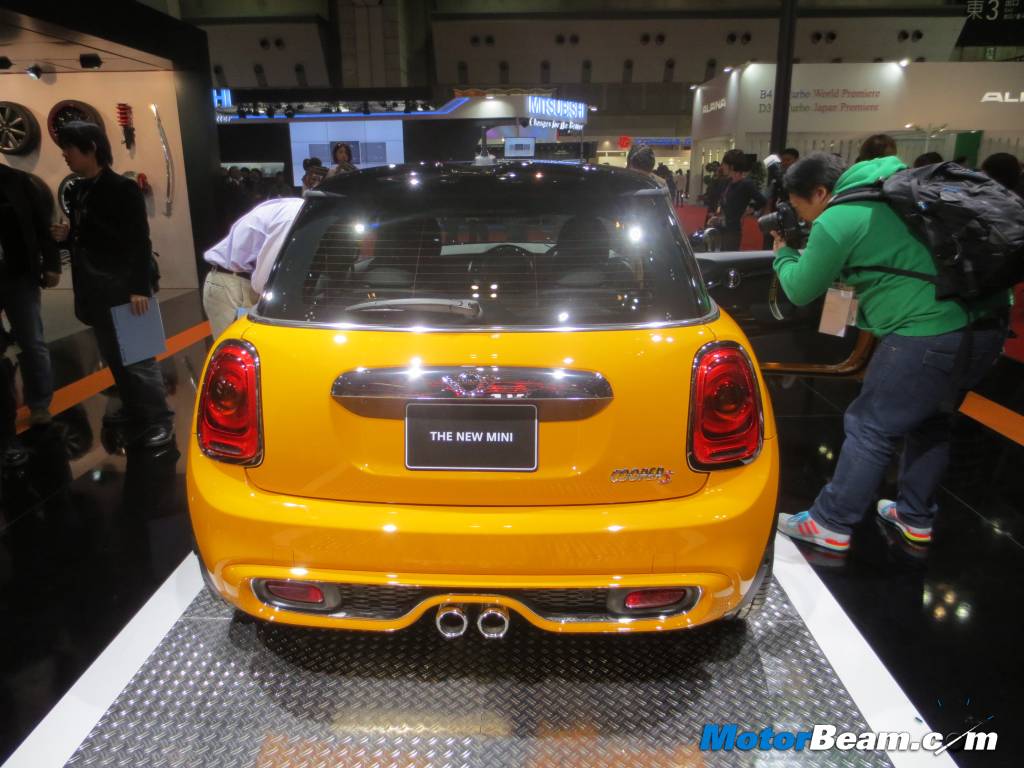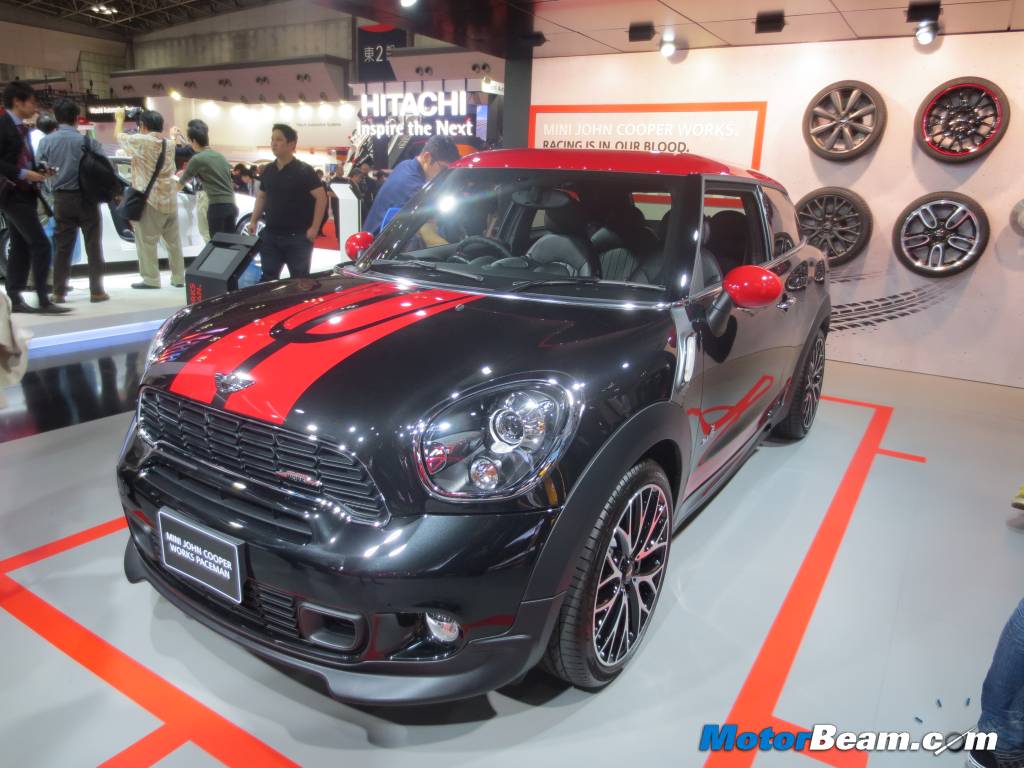 [youtube:http://http://www.youtube.com/watch?v=3IC6jtnUVgY 540 375]