This Is How The Hyundai Brilliant Could Look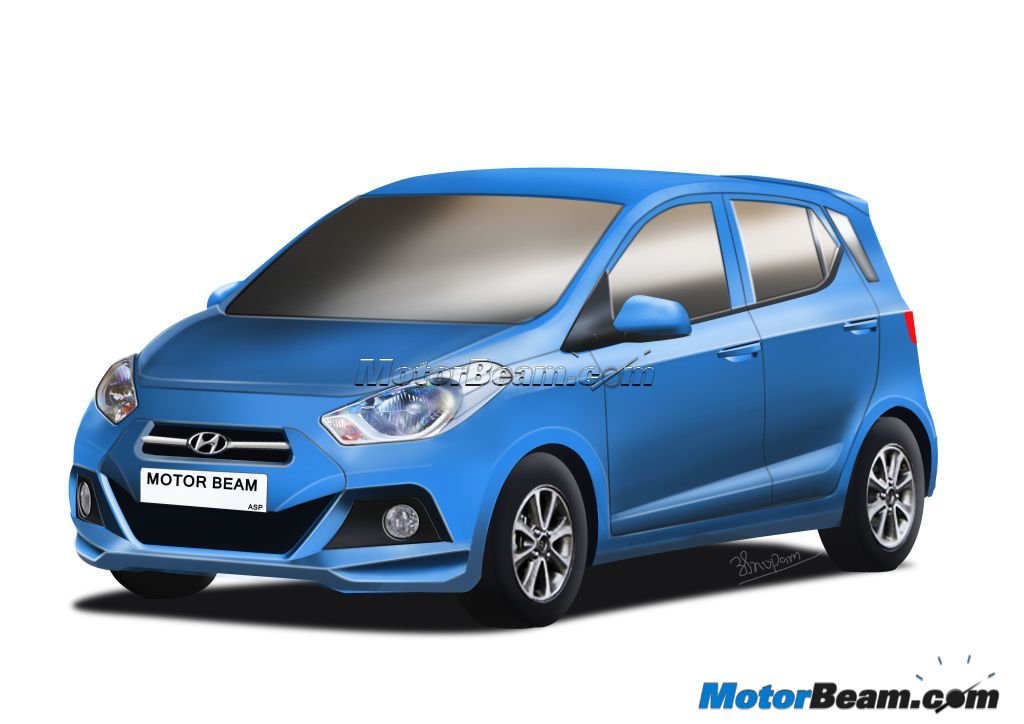 Hyundai is all out testing the next generation i10 on Indian roads, which will co-exist with the current model. The next gen i10 is going to be badged as the Hyundai Brilliant for India, positioned right between the current i10 and i20. This vehicle will mark Hyundai's foray into the diesel small car category. The i20 is a big hatchback and priced quite high for the diesel variants, resulting in little competition to segment leader Maruti Suzuki Swift. However the Brilliant will be available with a diesel heart.
After carefully examining the test mules, we have tried to accurately remove the camouflage from the vehicle to give a picture of what lies beneath. As can be seen in our rendering of the Hyundai Brilliant above, the vehicle has quite a lot of body styling similar to the existing i10. The test mules have been running with an aggressively styled front bumper and the vehicle is going to feature the fluidic design treatment. It is possible that Hyundai might be running the test vehicles with dummy styling to prevent giving away the styling of the car.
Hyundai has altered the platform of the car which will feature a longer wheelbase. Thus extensive tests are being done to ensure the Hyundai Brilliant is mechanically sound. The interiors have been given a thorough makeover as well. To be manufactured in India and Turkey, the second generation i10 will be powered by a range of engines (including a 1.1-litre, 3-cylinder diesel). Hyundai will offer both manual and CVT versions of the hatchback (no diesel Auto though), which will be priced around Rs. 30,000/- more than the current i10.
Do you think Hyundai is following the right strategy to keep the existing i10 on sale even after the new model arrives. This is similar to what the Korean automaker did with the Accent and Verna.