Tivoli Platform Mahindra SUV Under Development
Another Mahindra compact SUV is on the way. The SUV will be based on the Ssangyong Tivoli platform, also known as the X100 platform. The SUV, when launched will probably be priced between the Mahindra TUV300 and the XUV500.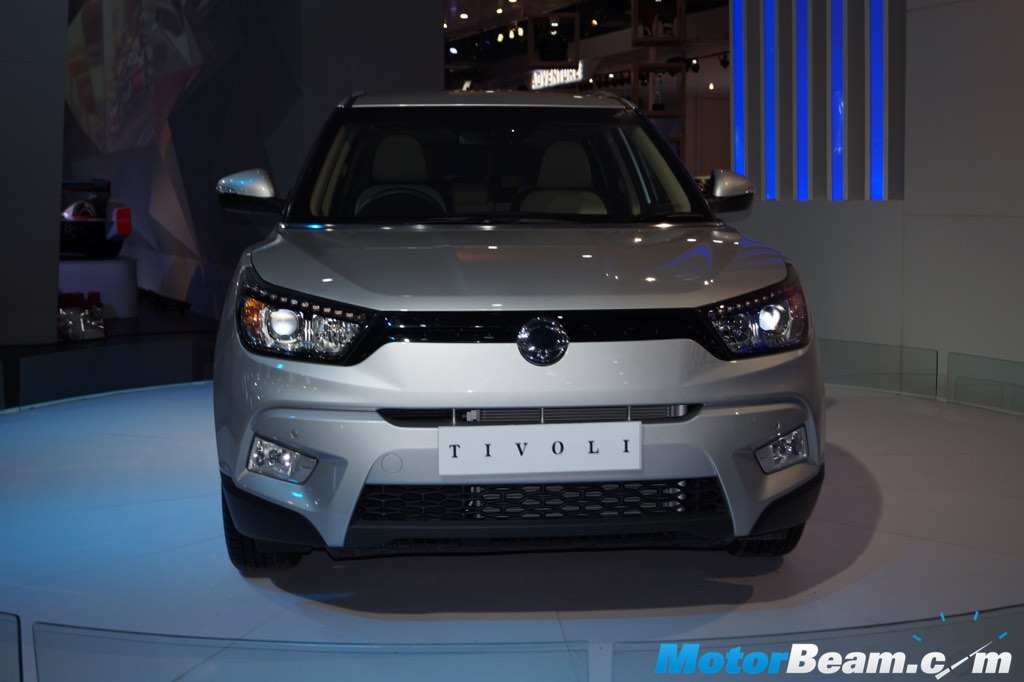 Mahindra has been working with its partner Ssangyong on a new SUV. The SUV will be based off Ssangyong's X100 platform which has already been seen as the backbone of the Tivoli, which was showcased in this year's Auto Expo. Furthermore, the SUV is set to bridge the gap between the TUV300 and the XUV500, so we can expect the name to go something-UV400. The platform will make its debut in India under Ssangyong, which will be launching the Tivoli in a few months' time.
Details regarding the new Mahindra SUV have been kept under wraps. We can however, safely assume that the SUV will get both petrol and diesel powertrains, as Mahindra is trying to expand its line-up to the petrol market as well. The petrol engine is expected to be an all-new 1.5-litre unit, which will also find its way into the NuvoSport. On the diesel front, Mahindra is not too short on options, but will most probably go with the 1.6-litre engine derived from the Tivoli.
While new launches in the market are more than welcome, Mahindra might just be overdoing it now, as it already has two compact SUVs, the NuvoSport and the TUV300, in the market which are leeching off each other's demand. An addition to the already complicated brew might not be the wisest move to make for Mahindra. Also, with the launch of the Tivoli nearing, it will be a challenge for Mahindra to actually place their new SUV where it doesn't go against one of its own.
The Tivoli based SUV is currently under development, and is expected to launch only by the end of 2017. The SUV will probably be priced below its Korean counterpart, around Rs. 9-11 lakhs, and at this price point will go against the Renault Duster, and the Hyundai Creta.
Tivoli Platform Mahindra SUV Under Development
– Mahindra is working on a new SUV based on the Ssangyong Tivoli's platform
– The SUV will be slotted between the TUV300 and the XUV500
– Launch is expected by end of 2017
– The SUV will be priced around Rs. 9-11 lakhs, and will rival the Renault Duster and the Hyundai Creta