Toyota Dealers Give Etios Beige Interiors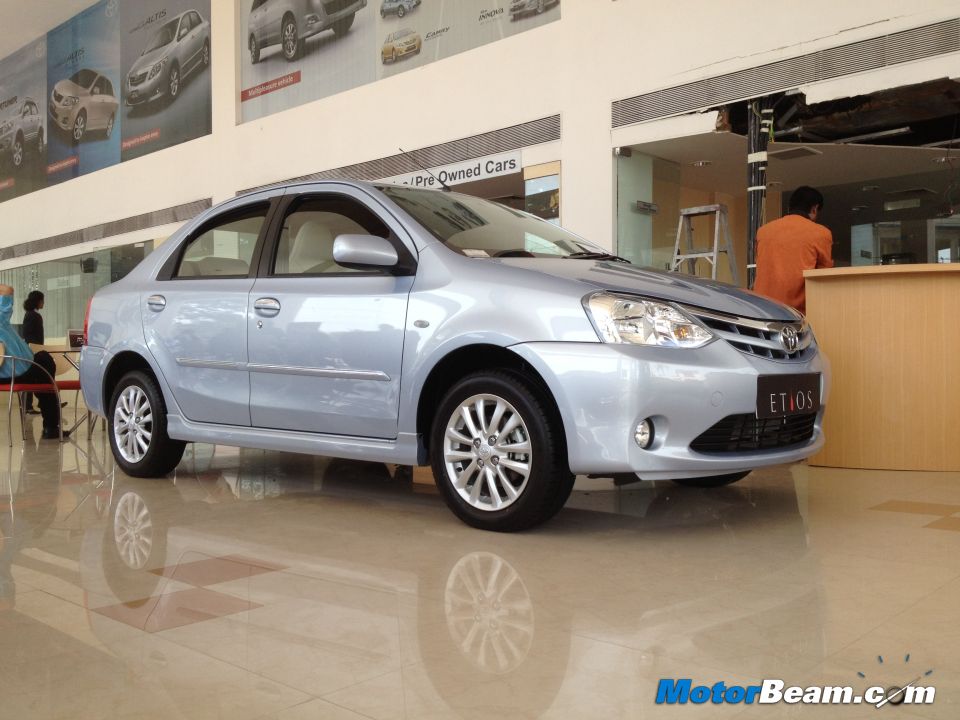 The Toyota Etios is one of the most boring cars (in terms of styling) to have ever rolled out from Toyota's plant ever. The styling is atleast a decade old, while the centrally mounted instrument cluster and the black theme on the dashboard doesn't help matters much on the inside. Sales of the Etios twins are nothing to write about, with Toyota selling 4270 units of the sedan and only 2587 units of the hatchback in the month of May 2012. Remember a majority of the Etios sedan sales come from the taxi segment, which has started to use Etios in its fleet. So how are dealers coping up with the bland Etios?
For starters, many dealers we spoke to are not bothered much about the Etios siblings. The dealers focus remains on the Innova which brings them a major chunk of their profits, while the Fortuner continues to do segment leading numbers. However a few Toyota dealers are trying to push the Etios by offering a range of accessories and upgrades. One such upgrade, which transforms the Etios in a major way is the beige interior treatment which costs Rs. 40,000/-.
So what are the changes to the Etios' interiors? The complete interior gets the beige treatment, right from the dashboard to the seats, roof, carpet, parcel shelf and door pads. There are wood inserts on the dashboard, steering wheel and door. The seats and doors also get dark brown colours, which give the interiors a dual-tone appearance. The quality of the transformed interiors is very good and one won't feel it is an after-market job. The beige treatment makes the interiors of the Etios lively, although its the engines which really need some liveliness.