Toyota Etios Cross Is When Bland Gets Overdone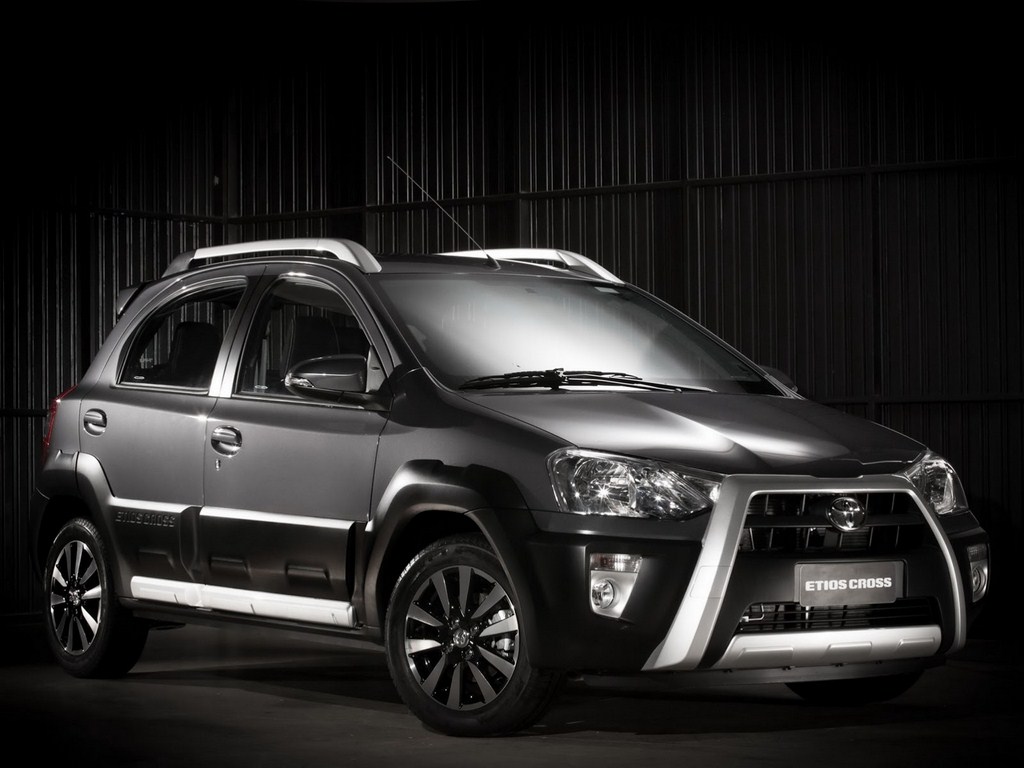 I am not a big fan of crossovers made out of hatchbacks but after looking at the Toyota Etios Cross, I must admit the Volkswagen Cross Polo looks very appealing. The Etios Liva is a bland looking vehicle and now Toyota has taken it and smacked too many things on it to make a vehicle which looks outright overdone. Pardon me for being so critical but the sole reason why I chose these dark images for this post is, I simply can't let you see the Etios Cross in bright light, it can make you laugh vehemently at Toyota, the world's largest carmaker who continues to joke around with us Indians.
Sometimes it's alright to accept your mistakes and move on, Toyota refuses to do so, it continues to sell us the Etios twins by quietly upgrading it with new features and variants (just recently the Etios Liva diesel was given VD and VD SP trims but ssshhh no one is supposed to know about this, it's a secret and hence Toyota made no announcements but quietly slipped the new variant details on its Toyota oh so Bharat website). For the uninitiated, the Etios isn't a grounds-up product, it uses several components from a Toyota car sold in Indonesia but the company has chosen to keep that vehicle out of bounds for us Indians.
With Toyota's master stroke of selling the Etios in India failed miserably, it chose to seek respite in other emerging markets by exporting the Etios to Brazil, where people refused to buy this oh-not-so-Toyota-like vehicle. Toyota engineers talking to self, we sold the ugly Qualis in India so the Etios can definitely sell. You know dear Toyota, times change and we Indians have evolved, we have class and a multitude of options. It isn't the design which puts me off (yes it actually does but there is more), the Etios lacks the quality of a Toyota and I have sat in several Innovas and Etios cabs and it shows, the Etios vibrates and rattles, the Innova doesn't even after 4 lakh kms!
Looks like I am deviating too much from the essence of this post which was to convey more about the Etios Cross, so before my editor pulls me by the scruff, let me quickly brief you on what to expect from the Etios which makes me Cross. So it is essentially a Etios Liva hatchback but gets changes to the bumpers along with plastic cladding running across the car along with roof rails, rear spoiler, 10-spoke alloy wheels and front protection (looking at that crash guard, you are well protected, it looks so out of place that nobody will dare come close to this the pseudo crossover). Minor changes to the interiors in the form of upholstery colours are expected but the engines will remain the same, as is always the case with Toyota.
Toyota will price the Etios Cross at a premium over the regular Etios Liva and that premium should extend to northwards of Rs. 60,000/-. You Toyota never disappoint my sense of disappointment. Give us cars like the Innova, Camry, Corolla and Fortuner and we will love you for it but please never try your luck with vehicles like the Etios. Forget Virat Kohli, the whole Indian cricket team won't be able to make the Etios any appealing.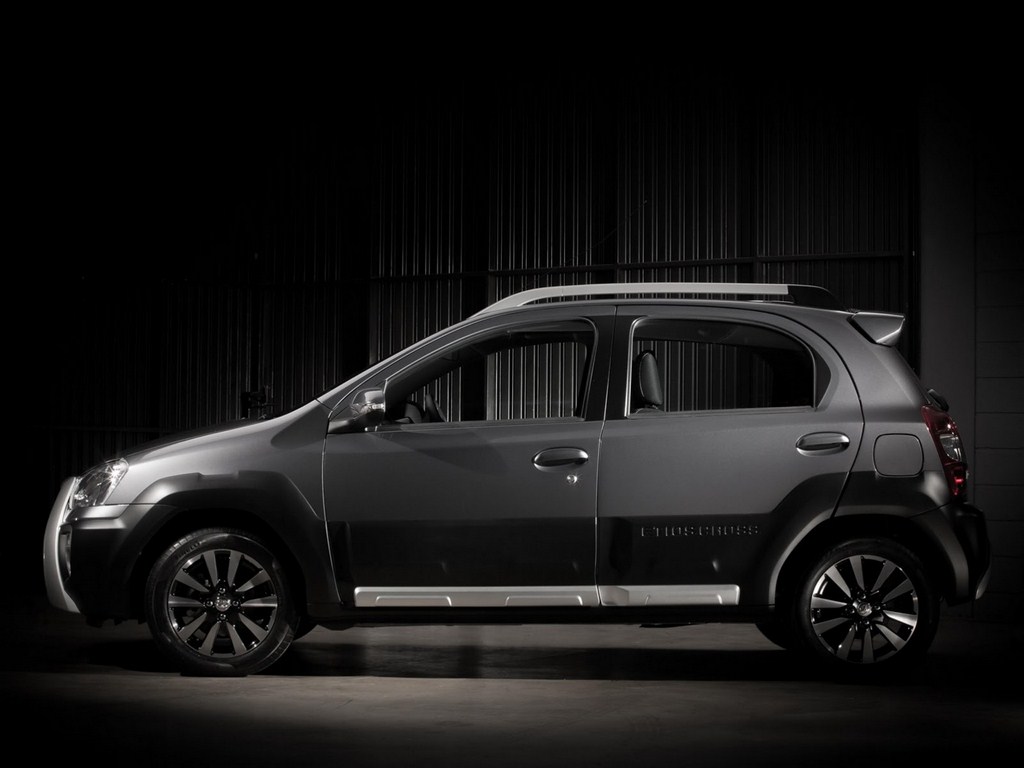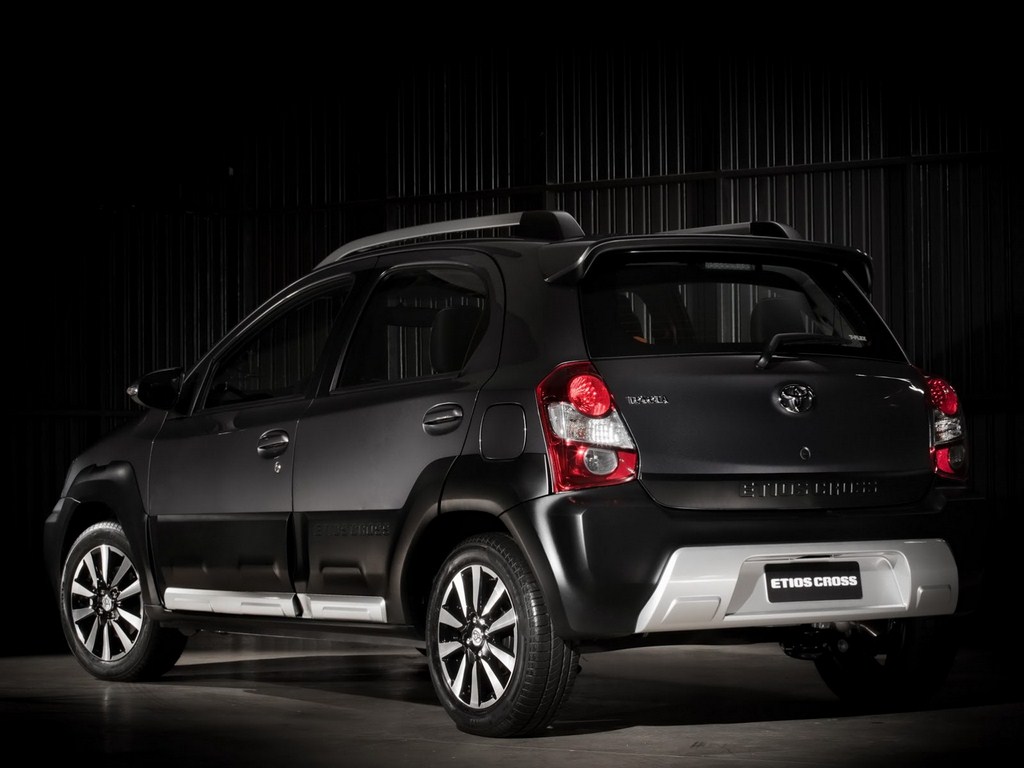 Yes, I lied, since I have gone through the pictures of the Etios Cross, I thought to myself, why should I alone bear the brunt of sleeping with the visuals of this #OverDoneToyota in my mind, thus you can find the bright pictures of the Cross Etios below. You can thank me later.