Toyota Innova Crysta Petrol Engine To Be Manufactured In India
From Toyota's pack of new MPVs, the Innova Crysta petrol variant will hit the roads in Delhi NCR as the region is currently under the ban on new registrations of diesel cars with engine capacity more than 2.0-litres.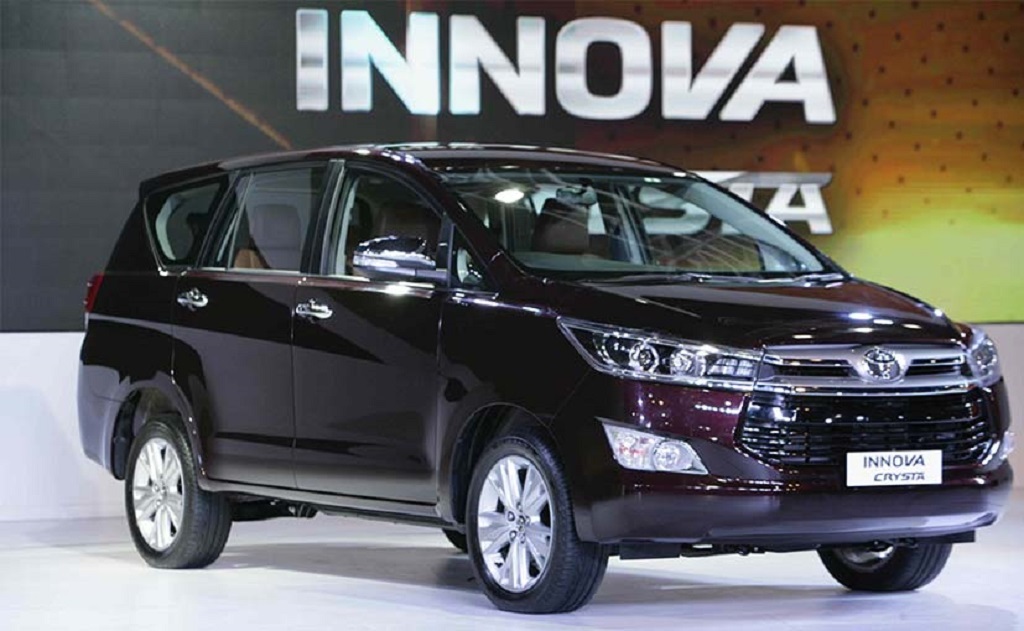 It is certainly a fact that when Toyota launched the Innova in 2003, the model was available in both diesel as well as petrol engines. But the petrol variant was discontinued due to lack of positive response. This time Toyota is launching the Crysta only with a petrol engine in Delhi NCR. It is in the conformity with the ban in Delhi NCR regarding the further registration of diesel cars with engines having capacity of more than 2.0-litres.
The ban in the region is implemented in order to introduce stricter emission norms by 2020. Many leading car manufacturers including Mercedes-Benz have been seriously affected by the stern decision of the government. The auto industry is really looking upon the court's decision on the ban as Delhi NCR has always been a healthy market for sales.
For now, Toyota's strategy is to introduce a petrol engine in Delhi NCR. Sources have reported that Toyota will have to outsource the petrol engine from its global operations. There are fair chances that Toyota may build up a petrol engine manufacturing facility in India itself. Toyota will discuss about this project with its Indian vendors in the upcoming supplier summit.
The Toyota Innova Crysta is supposed to come with a choice of both petrol and diesel engine options. The petrol version will be powered by a 2.0-litre 16-valve DOHC unit with Dual VVT-i and the diesel model will run on a 2.4-litre GD series engine with VNT intercooler. The Delhi NCR sphere which accounts for almost 7% of India's auto sales and is currently under the ban for high capacity diesel cars, will only get the petrol Innova. The new Crysta has achieved a 4-star rating for overall safety in ASEAN NCAP. To be priced between Rs. 12-18 lakh, the MPV will compete with MPVs like the Maruti Suzuki Ertiga, Honda Mobilio and Renault Lodgy.
Toyota Innova Crysta Petrol Variant
– Toyota's new MPV, the Crysta is likely to be launched in May this year
– It may launch only the petrol variant of the Crysta in Delhi NCR
– Toyota's petrol engine manufacturing facility is likely to be set up in India itself
– The Crysta will be launched with both engines in other parts of the country