While Earthlings Drive Toyota Land Cruiser, Moon Dwellers To Get Lunar Cruiser
The Toyota Lunar Cruiser could be launched into space within this decade
Back in March 2019, Toyota Motor and the Japan Aerospace Exploration Agency (JAXA) announced that they will jointly develop a manned lunar rover that runs on fuel cell technology.
Now, the lunar rover has been given an official name – Lunar Cruiser. This moniker has been chosen to pay homage to the Japanese firm's legendary Land Cruiser that earthlings love.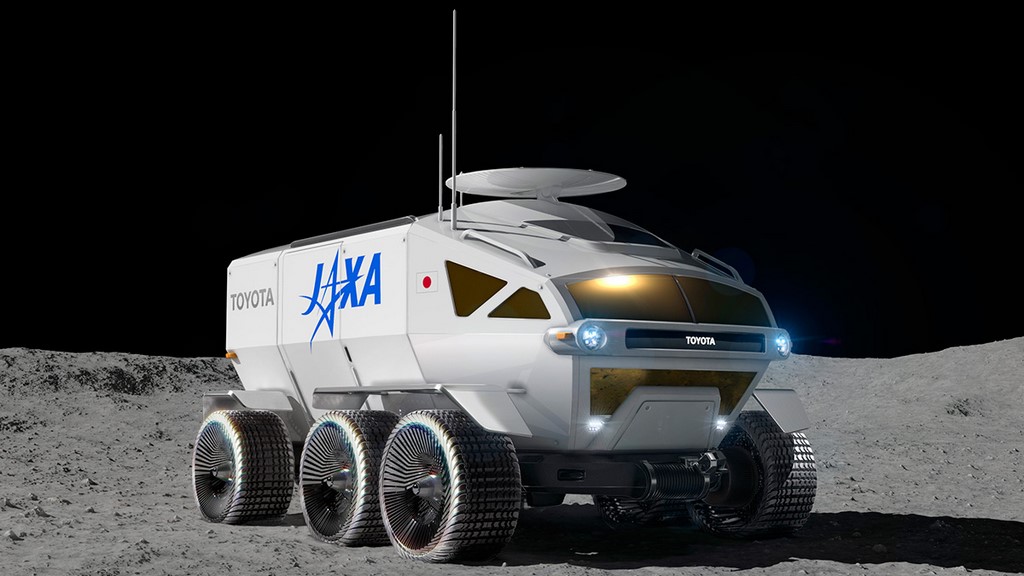 The Toyota Lunar Cruiser is a 6-wheel vehicle that will support human lunar exploration in the future. The Japanese have ambitious plans to make the moon a human habitat by 2040. Once that is achieved, the next destination will be Mars.
According to Toyota, the Lunar Cruiser is based on the idea that people eat, sleep, work and communicate with others safely from within the confines of an automobile. The only difference is that the rover will be used in space.
It will be fitted with a robotic arm with a 'grapple function'. The arm can perform inspection and maintenance tasks and it will be made by Gitai Japan Inc.
JAXA had earlier said it aims to launch the Lunar Cruiser into space in 2029. But that timeline might change based on how the lunar rover project progresses and it also depends on how soon the agency plans to begin manned lunar exploration.
While this project will help Toyota, the world's largest carmaker, to put a vehicle on the moon, it will also help the company test its technologies in outer space and develop telecommunications and other technology that might prove valuable to human life.