Toyota Offering AT In Lower Variants Of Altis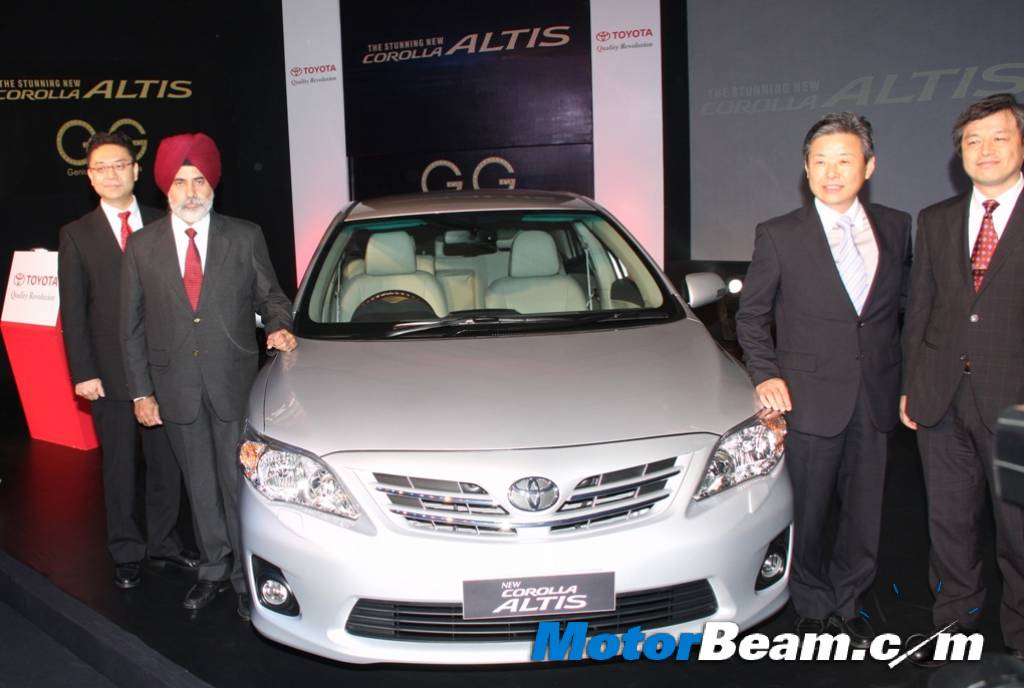 The Japanese auto maker and world's second largest car maker, Toyota is now offering the option of an automatic transmission in the lower variants of Altis as well. Earlier, the company had launched the option of the automatic gearbox only in its highest, the VL variant. The Toyota Corolla has been one of the biggest hit products ever introduced by the company all over the world and in India, the same story follows. The Toyota Corolla Altis gasoline engine is still one of the most sought after cars in the D segment of the Indian auto industry. The diesel, however is not so popular mainly due to its 1.4 litre engine that many feel is hugely underpowered compared to the petrol variant.
In recent times, the D segment has also seen lot of growth in the Indian market and this might have readily prompted Toyota to make the most out of it. Earlier, the VL variant of the Corolla Altis which came fully loaded with all the luxury features you can crave for had the option of an automatic gearbox. Toyota has introduced the same gearbox in its lower G variant, called G(HV). However, the G(HV) variant is stripped off many features like electric seats, leather upholstery, xenon headlamps, retractable rear sun shade, start-stop button, keyless entry without smart entry and half wood trim steering wheel.
However, what you will still be getting is a full leather steering wheel and touch screen audio system with Bluetooth. The G (HV) variant will be retailing at Rs. 1.25 lakhs cheaper than the current VL variant thus standing at Rs. 13.7 lakhs. The VL variant with the Automatic option costs Rs. 14.9 lakhs. The only thing Toyota needs to do now is introduce the same AT option in its diesel variant as well. With diesels seeing an all time high demand, the AT would surely bring some spice back to its low sales of the diesel Corolla Altis.
Source – Team-BHP