Toyota To Launch Cross Etios In 2014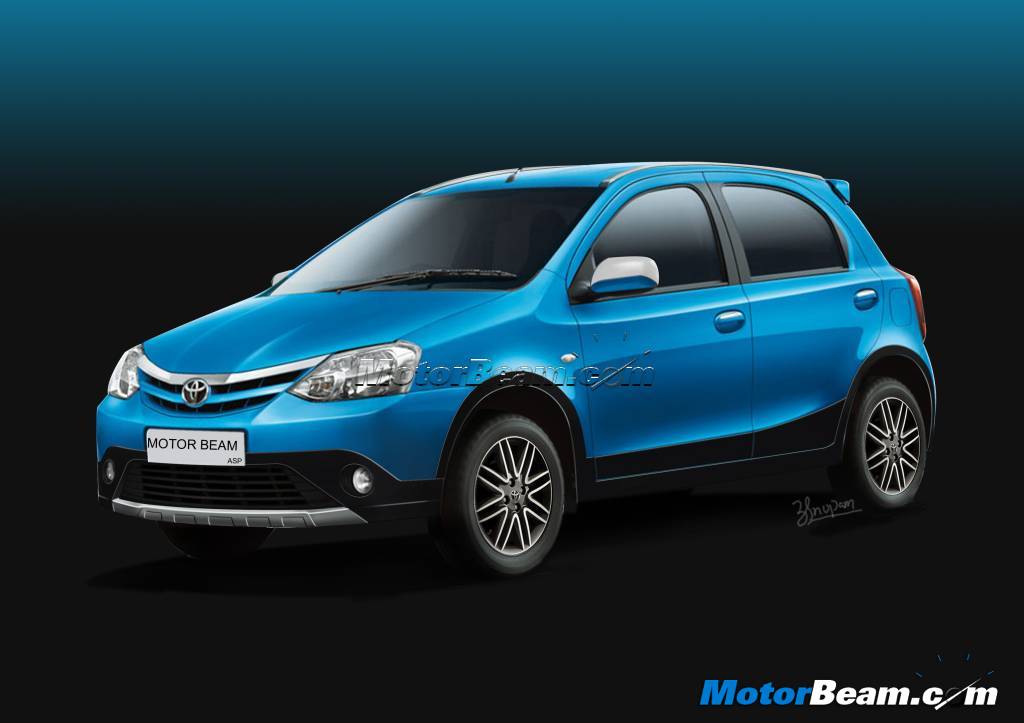 Hatchbacks on steroids seem to be catching good attention in emerging markets like India and Brazil, or so it seems. Skoda was the first to experiment with the Fabia Scout, which did dismal sales in the Indian market. However that hasn't stopped Volkswagen from launching the Cross Polo, another pseudo crossover in the Indian market. Soon Tata Motors will be launching the Vista D90 Xtreme and Fiat will be launching the Punto Crossover in India. In Brazil, Honda offers the Jazz Twist while Hyundai offers the HB20X. All these vehicles are hatchbacks which take design cues from crossovers for that muscular appearance.
Next in line is Toyota, which will launch a crossover variant of the Etios Liva in the Brazil market next year. Called the Toyota Cross Etios, like all other vehicles in the segment, this too will be a cosmetic job (just like our above rendering shows). Toyota will make changes to the bumpers, add a side running board and roof rack to the vehicle's exteriors. New alloy wheels and Cross Etios badging will also be added to the vehicle. On the interior front, minor changes to the trim and colour will be the major differentiators.
However Toyota will make absolutely no changes to the mechanicals of the car. In Brazil, the Cross Etios variant is based on the top-end XLS variant, which is powered by a 1.5-litre flex fuel engine, belting out 96 BHP of power. The price difference between the cross variant and the regular variant will be around Rs. 1 lakh, which is considerable as the vehicle will have the same ground clearance as the regular model. If the Cross Polo does well in India, expect Toyota to launch the Cross Etios in our country next year.
[flickr size="center" float="medium"]http://www.flickr.com/photos/motorbeam/8959265539/[/flickr]