Toyota To Launch Innova Facelift Soon, Z Variant Spied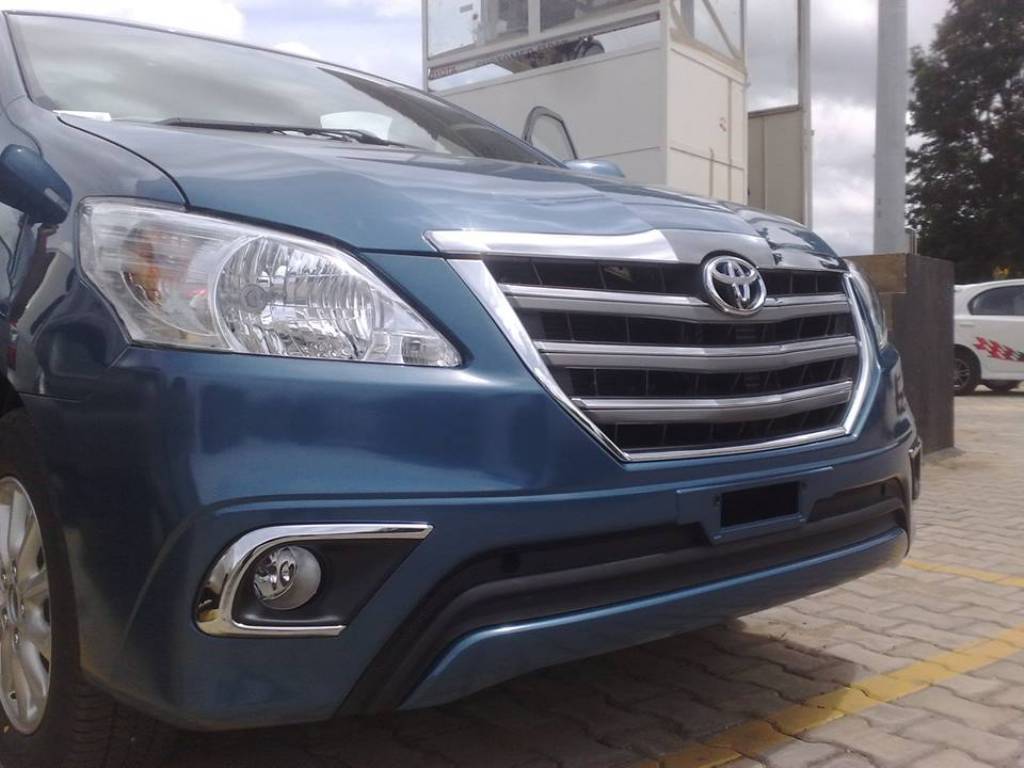 There is an old idiom which says "if it ain't broke, don't fix it". The same applies to Toyota, which have gone ahead and ruined the appearance of the Innova. The latest facelift to the MPV seems to be done just for the sake of it. Just look at it, what was Toyota thinking? After being launched in Indonesia last month, Toyota is all set to launch the facelfited Innova in the Indian market later this week. The facelifted Toyota Innova will be a soft launch and dealers have already started to receive cars.
There is not much new on the 2014 Toyota Innova but the Japanese automaker is certain to hike prices, blaming the depreciating Rupee leading to rising input costs. The company has already hiked prices last week so another price hike won't go down well with prospective buyers. The front-end design goes from average to hideous with the large new front grille looking like an after market job. Lots of chrome bits have been added to the front (foglamp surround) and rear (chrome strip running between the tail lights with added reflectors).
Toyota is introducing a new Z variant on the Innova, which is the new top trim on the MPV, sitting above the VX model. This new variant will mean the Toyota Innova will touch Rs. 18 lakhs, on-road Mumbai, which is considerably expensive for a car which hasn't seen any major mechanical update in the past 9 years. The Z variant of the Innova gets a rear spoiler and a touch-screen infotainment system. Mechanically the Innova remains the same as its predecessor, belting out 102 PS of power and 200 Nm of torque from its 2.5-litre diesel engine.
Toyota's idea of premium positioning the Innova seems ridiculous, especially when buyers can opt for equally practical cars like the Maruti Suzuki Ertiga and Nissan Evalia for 40% lesser price. Last month Toyota sold 5075 units of the Innova in the Indian market, which makes the MPV its highest selling product in our country. Since its launch in 2005, Toyota has hiked prices several times. When launched, the top-end Innova V was priced at around Rs. 10 lakhs. Today, the price is going to touch Rs. 16 lakhs for the top variant (all prices ex-showroom, Mumbai), a 60% hike in a matter of 8 years.
Spy Pictures Source – Fly-Wheel