Toyota To Launch New Fortuner In 2012
Toyota is working on a new and updated version of the Fortuner. The 2012 Toyota Fortuner will be launched after the Etios Liva and will feature cosmetic upgrades along with an automatic transmission. The 4-speed auto box will be same used in the Thailand Fortuner and is nothing to write home about. The company also plans to improve the ride quality of the popular SUV to make it more comfortable. The top of line 2012 Toyota Fortuner AT will be priced around Rs. 30 lakhs, making it lose the value for money proposition which makes the car so much in demand. The reason for the upgrade is to hike the price to counter the high demand, which is not such a good strategy. With the new pricing, Toyota will be competing with premium brands including the BMW X1. The increased pricing will also bring the Fortuner in direct competition with the Hyundai Santa Fe, which is one of the most powerful SUVs in the Indian market today.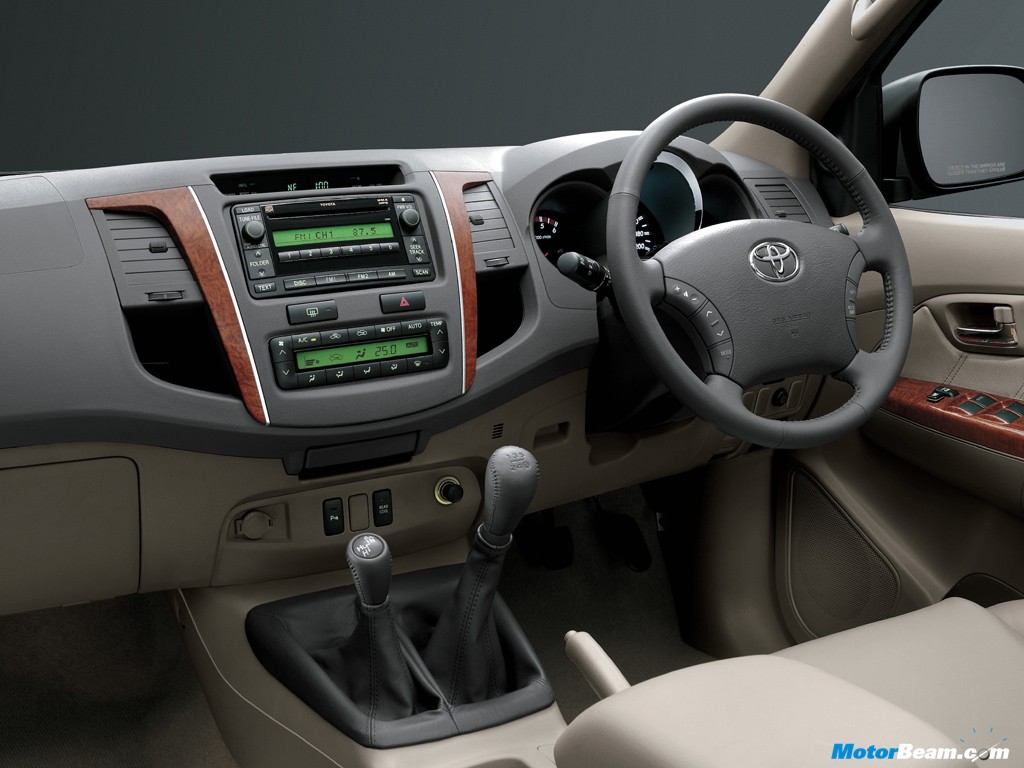 The Toyota Fortuner's interiors would be given a slight upgrade to justify the new pricing. A more modern audio system will be present on the upcoming version.
2012 Toyota Fortuner Features :-
New front grille
Xenon head lamps
LED tail lights
Rain sensing wipers
Electronic sunroof
New head unit with iPod support
Ambient cabin Lighting
Improved ride with minor tweaks to the suspension
4-speed automatic transmission
Source – Team-BHP