Tuned Renault Duster From Elia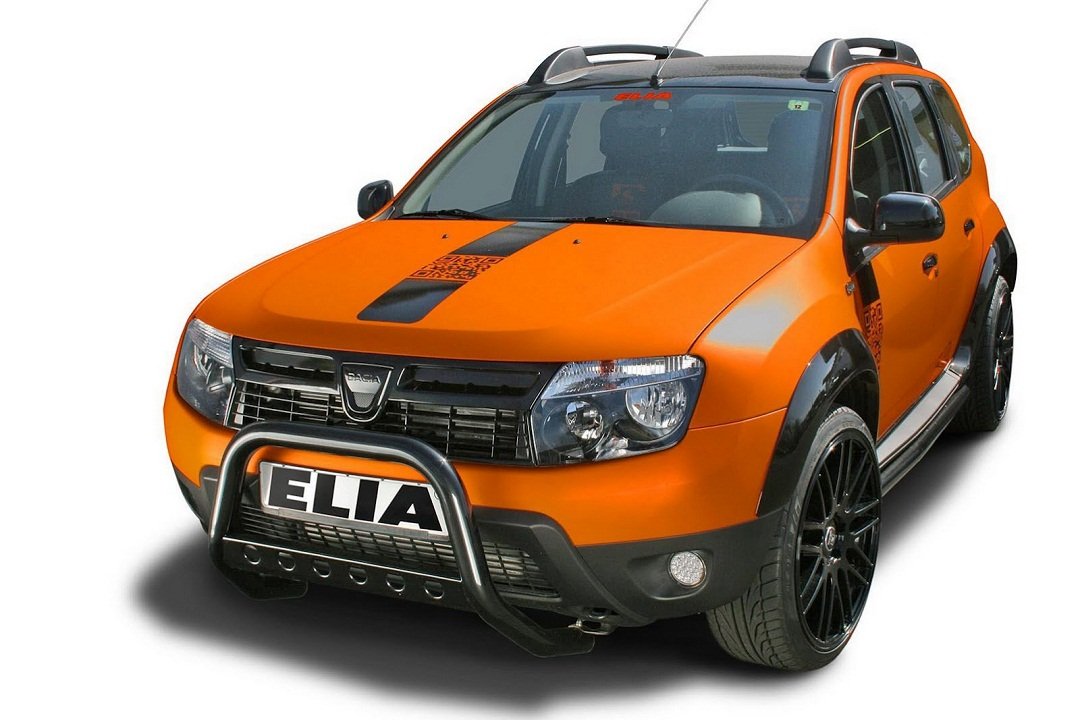 Aftermarkets changes to the vehicles is definitely one of the in-things. Changing the looks, the features of the vehicles based on ones liking and mood gives the final satisfaction to the owner of that vehicle. Brands exist which provide such services. One such company is Elia which is based out of Germany. Elia is one of the premier aftermarket brands in Europe. Any tuning required in the cars from Renault-Nissan Alliance, Elia is the name that flashes ones mind first. And now, the German tuner provides lot of options to the owners of Renault Duster, the compact SUV.
Two of such options are the new "Color Concept" and the "Darkster" programs. The options indeed are luring. First let's look at the "Color Concept". In this option, the 4×4's body is covered in a matte orange foil wrap where as the the wheel arch extensions, racing stripes, new alloy wheels, the roof, front grille, mirror caps, rocker panels and the bull bar are all in gloss black. Totally a new look your Renault Duster can get. The orange-black theme extends to the interiors as well. Upgrades are available on the exhaust and the engine.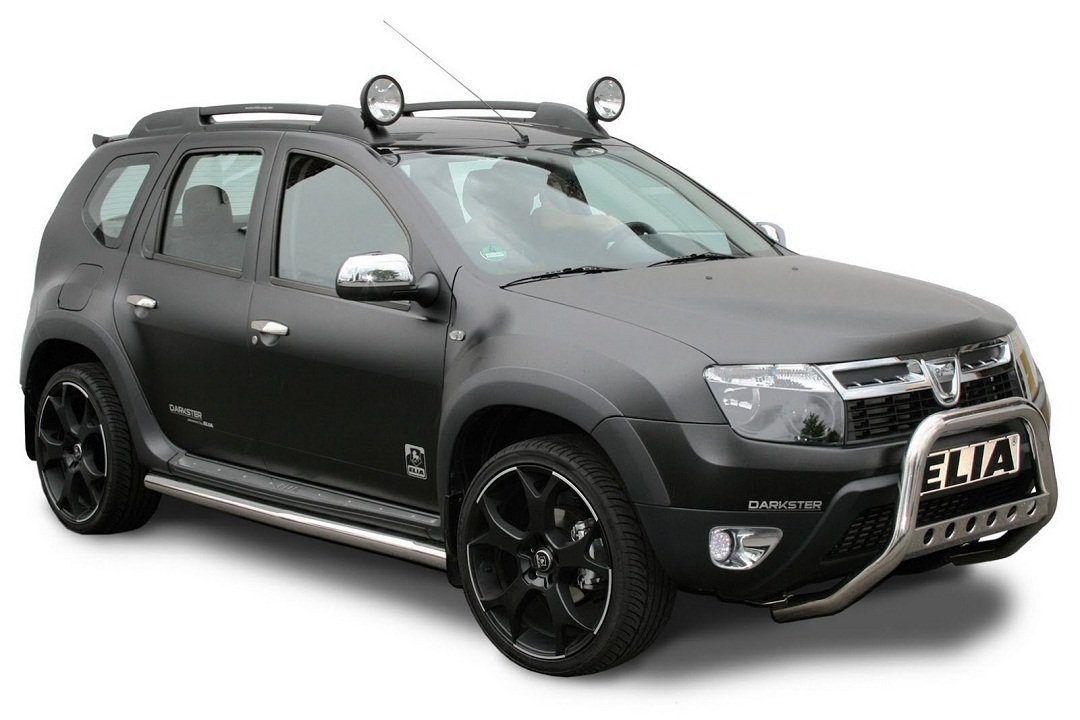 The second option called "Darkster" covers the body and the trim pieces with a matte black wrap while the door handles, rocker panels, front and rear bull bars, and grille come in Chrome. The body rolls on matte black 20-inch wheels wrapped in tires size 245/35 20. Yet another theme that has potential to gain onlookers attention. Few other upgrades and features include the quad pipe sports exhaust system, LED daytime running lights that replace the regular fog lamps, LED tail lamps, a leather interior and an ECU upgrade that adds 16 BHP and 28 Nm.