TVS Launches Clutchless Bike Jive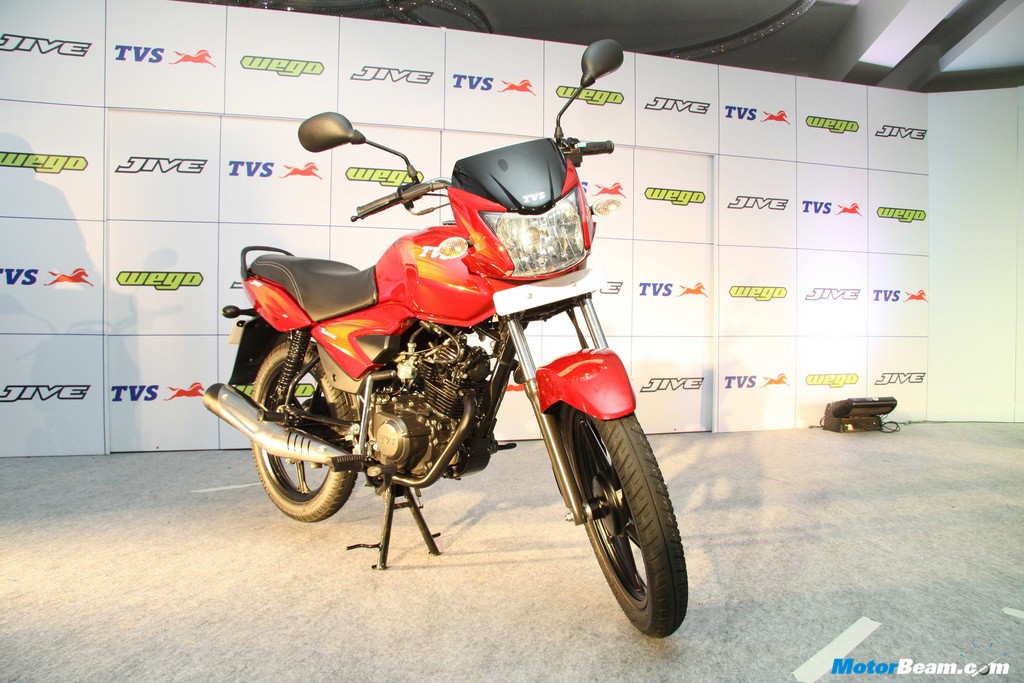 TVS Motors has launched India's first auto-clutch motorcycle which is set to transform the very definition of city commuter biking. Christened TVS Jive, the new motorcycle is propelled by a 110cc engine which features T-Matic technology featureing a rotary gear technology coupled with an automatic clutch. The bike's four speed engine with 8.1bhp @ 7500Rpm and a torque of 8.1Nm @ 5500Rpm and a light weight at 110 Kgs makes it convenient to handle. Alloy wheels complement the bikes wheelbase of 1260mm which has a fuel tank capacity of 12 litres with two litres as reserve. TVS Jive is priced at Rs 41, 000 (ex-showroom, Chennai) and is available in red, blue and black colours.
One of the major features of the TVS Jive is the absence of the clutch lever, making riding on this motorcycle a hands free gear shift experience. The bike therefore can be ridden by almost anyone who has a sense of balance as there is no need for manual clutch-gear co-ordination while shifting. A unique feature of this motorcycle is its anti-stall mechanism which makes smooth riding possible at low speeds even in high gears, without the engine shutting off. The downward rotary gear system enables the rider to reach neutral straight from top gear. The bike can be started in any gear and is fitted with an electric start for convenience. It is also the first motorcycle in the country to have an under seat storage space which can hold a water bottle, vehicle documents and even a small umbrella.