TVS Launches Special Edition Of XL Super To Celebrate 1 Crore Sales
TVS has achieved a remarkable feat by selling one crore units of its popular moped, the XL Super since its launch in 1980. It has launched a special edition to mark the occasion.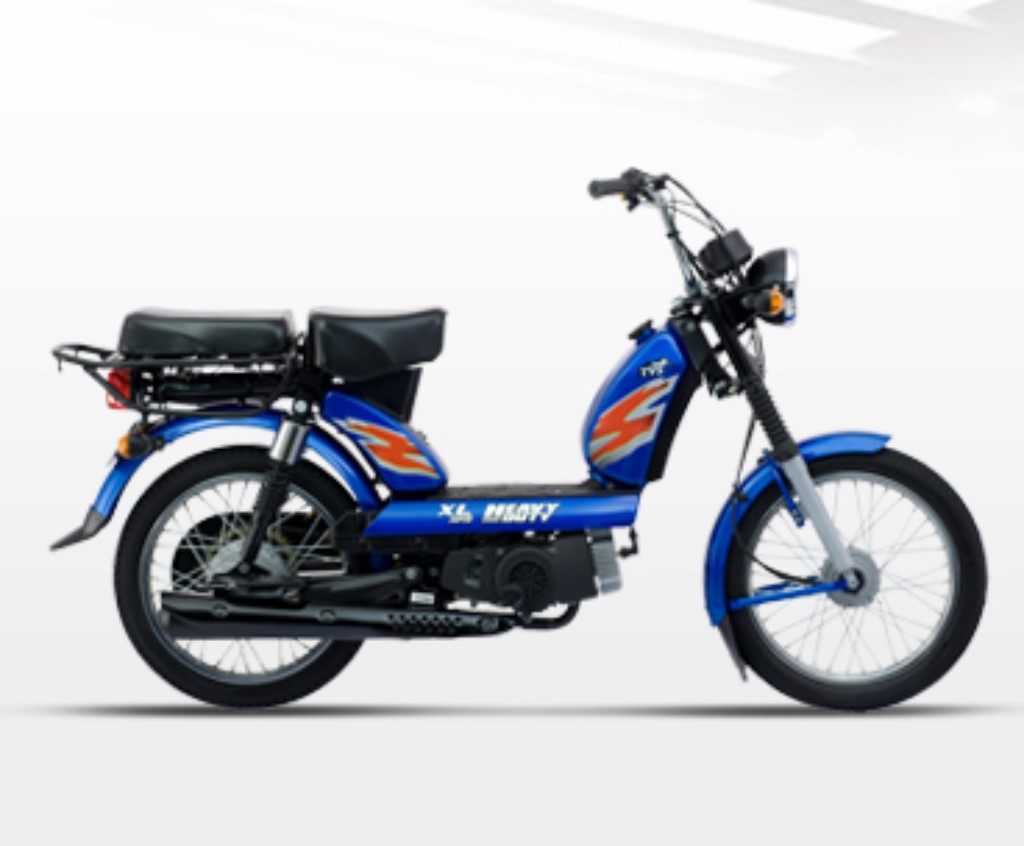 Those born in the 1980's and early 1990's would clearly remember the TVS XL Super along with the Hero Puch running down the streets. These vehicles were immensely popular during those times in most parts of India and were the first choice of anyone who had a small shop. They used it to transport goods since it had a foldable rack for luggage which could take quite a bit of load. Over the years, the popularity of these mopeds has gone down due to the introduction of gearless scooters but, TVS still hasn't stopped selling the XL Super. It has made very small tweaks to the same over the years and sells the two-wheeler in smaller towns across India.
The target audience for the TVS XL Super still remains the same. Small shopkeepers love the thing for its sheer load carrying capacity and good fuel efficiency. Feather light weight of the moped makes it easy to ride too. All this combined has ensured the sales of one crore XL Super's over the past 35 years making it one of the oldest 2-wheeler in the country which is still in production and one of the very few to have crossed the sales figure of one crore. The company has launched a special edition to mark this occasion which comes in two special colours and gets some other unique elements.
Painted in Silver Grey or Titanium Grey, colours exclusive to the limited edition, the XL Super also gets new graphics, dual texture seat and a chrome plated grab rail (yes, Indians love chrome!). A specifically designed one crore celebration sticker would also feature on the moped. Ever since the launch, the vehicle has been a very reliable, abuse-friendly, efficient and affordable means of transportation for a family. The special edition would only be sold in Tamil Nadu, Andhra Pradesh, Telangana and Karnataka. We appreciate the fact that the Chennai-based bikemaker has kept the XL Super alive till now in a time where companies are axing old models to reduce costs.