TVS' 6th July Launch Might Not Have The Zeppelin Concept's Design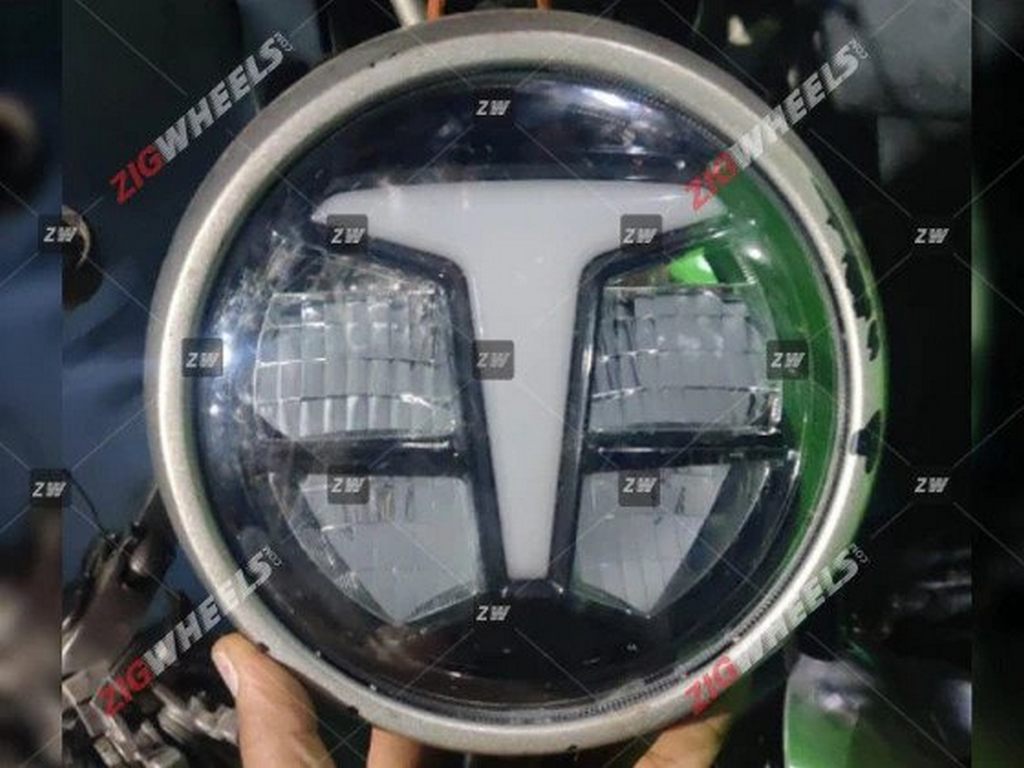 The upcoming retro bike from TVS could be named Zepplin R or Retron or even Fiero 125, round LED headlight revealed
TVS is all set to launch a new bike on 6th July and it's confirmed that the upcoming model is going to be a retro motorcycle. All this while, we told that you that TVS' next bike might be the Zeppelin cruiser concept. But, now, things have got a little confusing.
The upcoming bike's round LED headlight with a T-shaped DRL has been leaked ahead of launch and the Zeppelin concept doesn't get a round unit. Back in 2020, TVS trademarked Zepplin R, Retron, and Fiero 125 names.
So, the new bike should sport any of these names and, interestingly, all the 3 suit the round-headlight well. We included even the Fiero 125's name cause TVS had a 150 cc bike named Fiero FX in the 2000s with a round headlight.
Last year, a test mule of a TVS bike was spotted on test on our roads. It was heavily camouflaged to the point that there was little room for making out the design. And we believe the upcoming launch could be the same bike and not the Zeppelin concept.
The test mule has nothing to co-relate with the Zeppelin concept. It features a design that's something like a mix between a cruiser and a roadster. The seating is upright with the handlebar as raised and close as possible and there's a single pod cluster on top.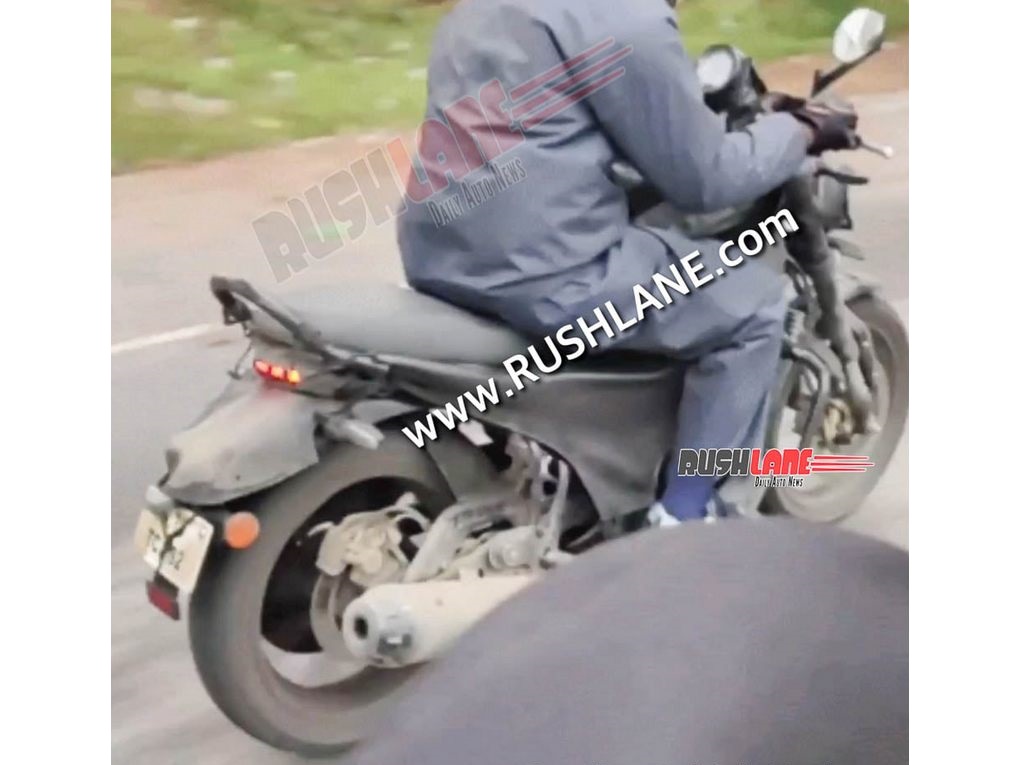 There's a single piece seat ending in a grab rail that looks like the now discontinued TVS Champ moped's curved unit. There are disc brakes at both ends with an exhaust that looks similar to that of the 2-valve Apaches' units.
So, the bike might be a new retro variant of the Apache borrowing the engine from the streetfighter. As far as other details are concerned, the rear gets a slim LED taillight while the rear fender looks quite big.
With this new update, the excitement has gone for a toss and we hope TVS surprises with something quite revolutionary for the time.