Twenty Two FLOW Electric Scooter Unveiled
Twenty Two Motors have unveiled the FLOW smart scooter in India.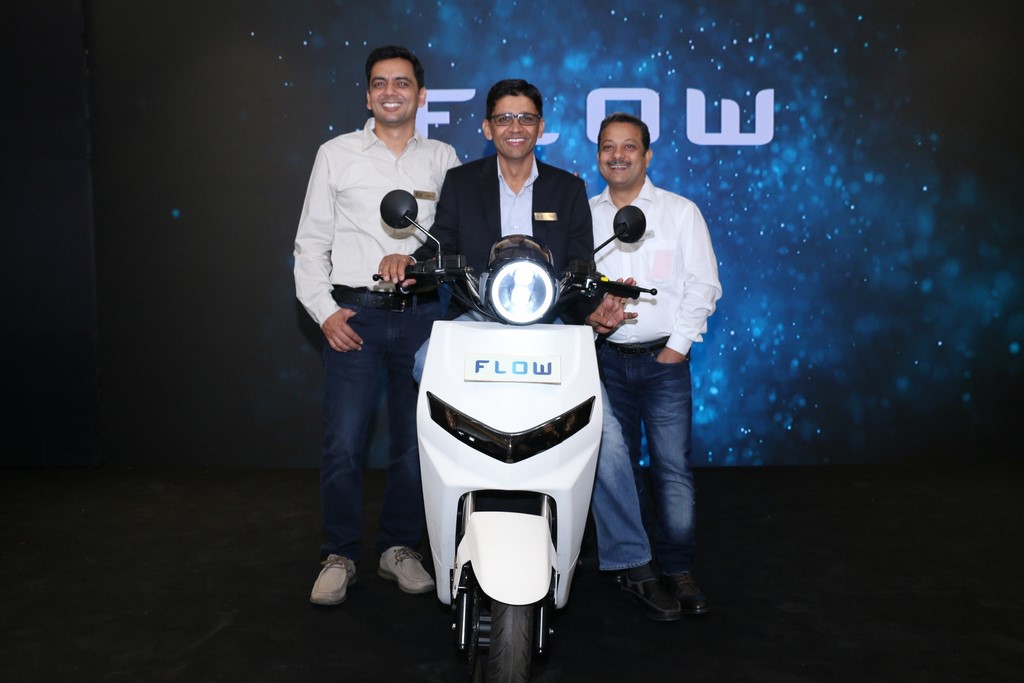 The Twenty Two FLOW smart scooter has been unveiled in India. Twenty Two Motors is an electric vehicles startup established in 2016. The company focuses on making advanced and connected electric vehicles.
The FLOW smart scooter is equipped with a DC motor which is powered by a lithium-ion battery. A full charge takes a short span of two hours which enables a range of over 80 kms with speeds of up to 60 km/hr. The electric scooter will also be available with an option of a dual battery. The vehicle uses a telescopic suspension up front and also gets a disc brake for the front wheel.
There is an in-built mobile charger and adequate storage space for 2 helmets. The FLOW comes connected to a cloud server throughout. Servers analyse data through complex data analytic algorithms and suggest for any upcoming service requirements. There is also a touch dashboard display which shows aggregate rider and vehicle data updates, in-built Geo-Fencing which allows security against theft and remote vehicle tracking.
The smart app also enables the vehicle owner to shut down the vehicle once it crosses the defined geographical boundaries. The FLOW weighs approximately 85 kgs and is expected to be priced around Rs. 65,000-70,000/-.
Twenty Two FLOW Electric Scooter
– Twenty Two Motors have unveiled the FLOW electric scooter
– The electric scooter uses a DC motor which is powered by a lithium-ion battery
– The company has invested a sum of Rs. 5 million for the manufacturing facility in Bhiwadi