Upcoming Twenty Two Motors Electric Scooter Launch In 2019
Twenty Two Motors and KYMCO announced their partnership officially.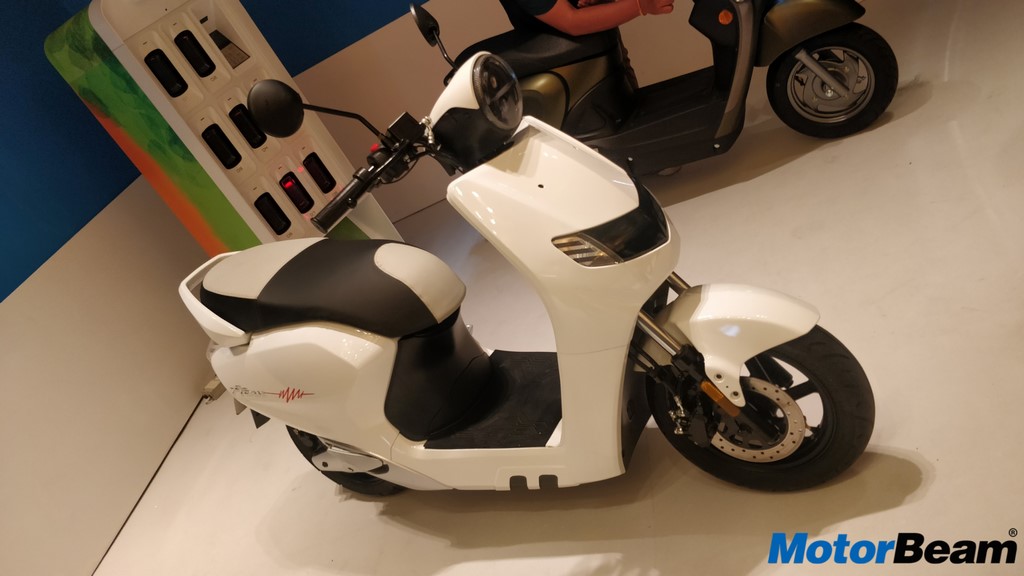 Indian electric scooter maker Twenty Two Motors announced their partnership with KYMCO, which is a Taiwan based company, today. KYMCO made their first electric vehicle two decades ago. Today, Twenty Two Motors in partnership with KYMCO revealed the launch of their electric vehicle in India.
This electric vehicle will be available in India by 2019. It will be powered by the iONEX battery, adopted by KYMCO from Taiwan. This battery can be replaced anytime in case of a failure and it weighs just 5 kgs.
Twenty Two Motors had launched the Flow in India earlier at a price tag of Rs. 74,740/-. The price will continue to remain the same and it now gets one main battery and one lightweight swappable battery with a 5 Amp charger. It gives a range of about 160 kms on a single charge and gets charged up to 70 percent in one hour.
iONEX will save the periodic battery replacement cost because this battery is now available on hire. The battery comes with a lifelong quality, with this the resale value of the battery gets increased. The company claims that this battery is even reliable with modern technology. Performance has been calibrated to increase the range of the Flow.
The Flow gets an LED projector headlamp and Bluetooth connectivity. This scooter gets three modes – Reverse, Cruise and Drag to make it easy to ride in the city environment. The vehicle gets CBS with both front and rear disks.
This partnership will bring in the Taiwan technology to the Indian EVs at an affordable price. With this action, we can expect Twenty Two Motors to sell more units of this electric vehicle.
Upcoming Twenty Two Motors Electric Scooter
– Twenty Two Motors scooters will be powered by the iONEX battery by KYMCO
– This electric scooter will be available in India by 2019
– It gets a range of 160 kms in a single charge and charges up to 70 percent in one hour