UM Xtreet 250X Is KTM Duke 200 Clone
UM Xtreet 250X is KTM Duke's 200 clone and yet the company claims that the former is 'all-new', 'sexy' and 'most attractive motorcycle of its class'!
Chinese automaker UM unveiled the 2018 Xtreet 250X recently and the design of the motorcycle candidly resembles that of the older KTM Duke range. Starting from the tank design and its extensions, seat cowls, seats and even the rear tailpiece, everything is a direct lift from the KTM Dukes. The frame design is carried over and that too is painted in orange!
The engine guard also has been similarly styled while the inverted forks have been finished in dark golden colour. Even after such levels of imitation, UM is calling it as a 'new type' of motorcycle, 'sexy', 'most attractive motorcycle of its class' on its website. Fortunately, the automaker has given the bike differently designed alloy wheels and an exhaust muffler. The official website doesn't list the specifications of the Xtreet 250X but claims that it is 35% faster and 15% more fuel efficient (than the earlier Xtreets probably!).
The company has been trying to portray itself as a non-Chinese manufacturer and hence you see a lot of US flags in their promos and pamphlets. The real reason for such mimicking is unknown yet and it will be interesting to see how the Austrian bikemaker responds to this! What do you guys think KTM might do? Drop your comments below.
UM Xtreet 250X
– UM Motorcycles copy KTM Duke's design for the Xtreet 250X
– Reason for such business practice not known yet
– Fuel tank design, extensions, tailpiece, seats and the trellis frame lifted from the Duke 200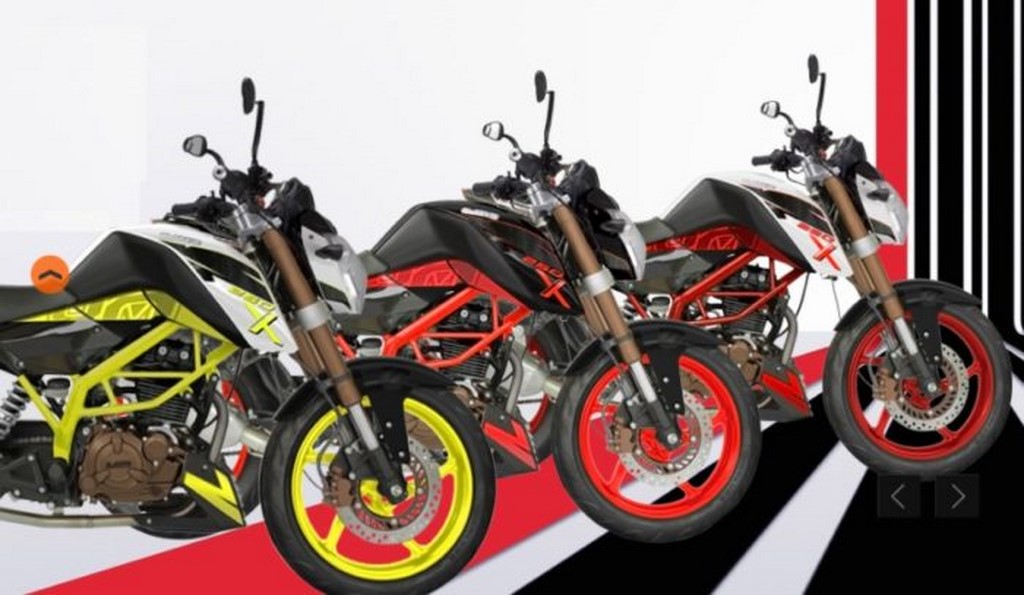 Source – BikeAdvice.in