Uniti One EV Launched, Price Starts At Rs. 7.14 Lakhs
Uniti, a Sweden-based EV maker has exhibited the One EV at the 2018 Auto Expo, prices start at Rs. 7.14 lakhs.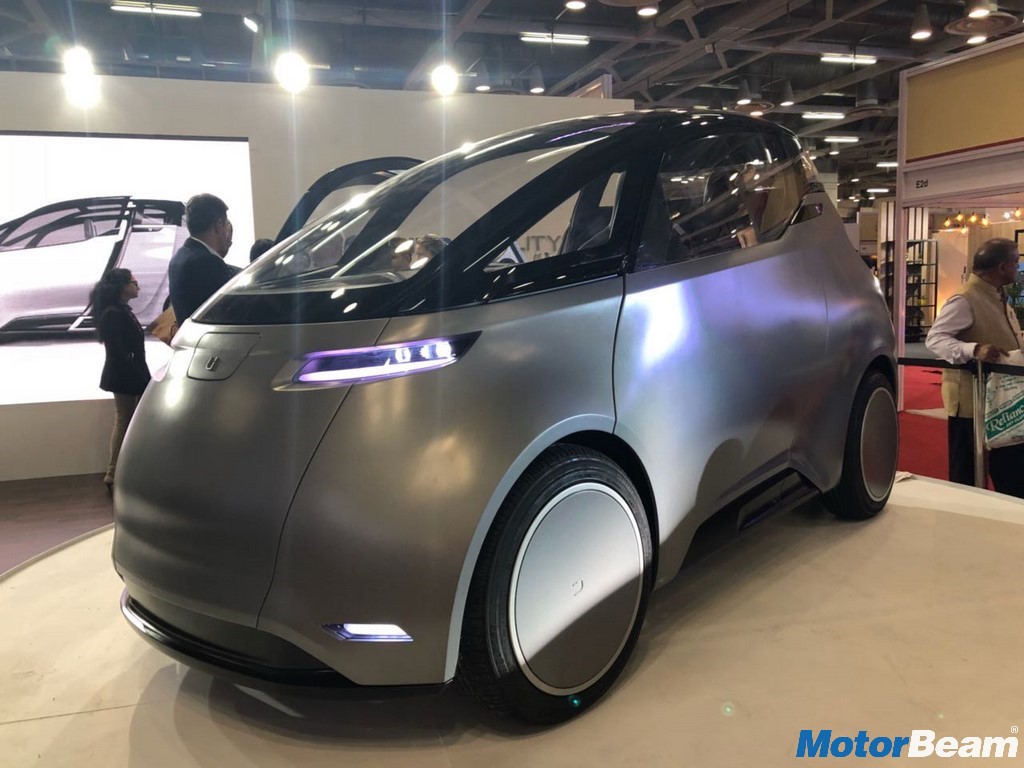 Uniti, Sweden's newest electric carmaker and India's Bird Group have announced their intentions to enter the budding EV segment in India. Both the companies plan to develop an affordable yet stylish pure electric city car for the Indian market. A concept of the same is being displayed at the 2018 Auto Expo named Uniti One. Tentatively priced at Rs. 7.14 lakhs, the Uniti One is a 5-seater pure electric car aimed primarily for city driving.
Initially unveiled in December 2017, the One EV's design is rather interesting. The EV sports slim headlights (LED probably), joystick steering, smartphone-like human-machine interface and a glass roof. Likely to be powered by a 22 kWh battery, the company claims a range of 200 kms on a single charge which is sufficient for the city runs. Via fast charging (AC), the EV takes 3 hours and 10 minutes for a full charge. The first batch of deliveries will commence in 2020 and people interested can pre-order the EV for a token, refundable amount of Rs. 1000/- at Uniti's official website. Pre-ordering the EV will give the customers an access to the online vehicle configurator, eligibility for the pending beta test program and also early delivery. The online vehicle configurator will be released in mid-2018.
As EVs start to gain paramount importance in India courtesy the government's aim to make our country an all-electric-car nation by 2030, players like Uniti pitching in the Indian EV scenes doesn't come as a surprise.
Uniti One EV Price
– Uniti ties up with Bird Group to make EVs for India
– One EV showcased at the Auto Expo
– India is the first among Asia to witness the EV up close
– Priced at Rs. 7.14 lakhs, One EV of their 1st offering for India