Mercedes Concept EQ Showcased At 2018 Auto Expo
After its initial unveil at the 2017 Paris Motor Show, the Mercedes Concept EQ has been showcased at the 2018 Auto Expo.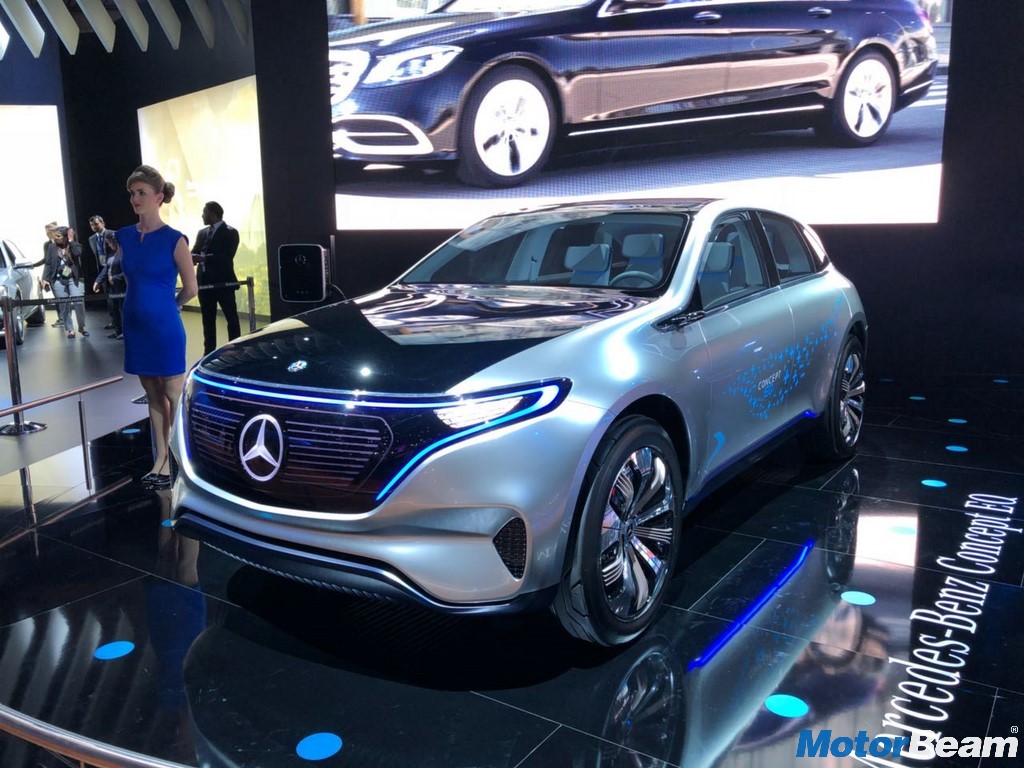 Mercedes has showcased the Concept EQ crossover at the 2018 Auto Expo. This isn't exactly the first electric car from the German carmaker, electric versions of the B-Class and SLS AMG have already been in and out of production and there are few other plug-in hybrids in its portfolio that can run on electricity for short distances. Wearing a crossover design theme, the Concept EQ aims to cash in on the huge and growing demand for utility vehicles.
Starting with the design, there are blue highlights all around the car that signifies it is environment-friendly. The grille, side body panels and even the interior get the blue accent. Talking of interior, this is an extravagant and futuristic-looking cabin, just the way we have come to expect with concept cars. You have a large rectangular single screen atop the dashboard and one in between the seats just below the dash.
The production-spec EQ, the EQC will be equipped with two motors that generate 408 PS of power. The vehicle is capable of hitting the ton in under 5 seconds and the car will have a range of around 400-kilometres on a single charge. The EQC is set to roll off the automaker's plant in Bremen, Germany in 2019 while a smaller EQ will be made at the Rastatt facility. The Sindelfingen plant is tasked with to work on higher-end EQ models. So it's safe to assume that the EQ range could follow that A, C, E and S nomenclatures similar to other cars in the line-up.
Mercedes Concept EQ
– Concept EQ, an all-electric crossover showcased at 2018 Auto Expo
– Can be charged via induction or wall box; charging time yet to be revealed
– Mercedes tight-lipped about its India launch