Upcoming Hyundai Kona, Kona N Line SUVs Teased
The carmaker has given its SUVs "sporty" styling updates this time around.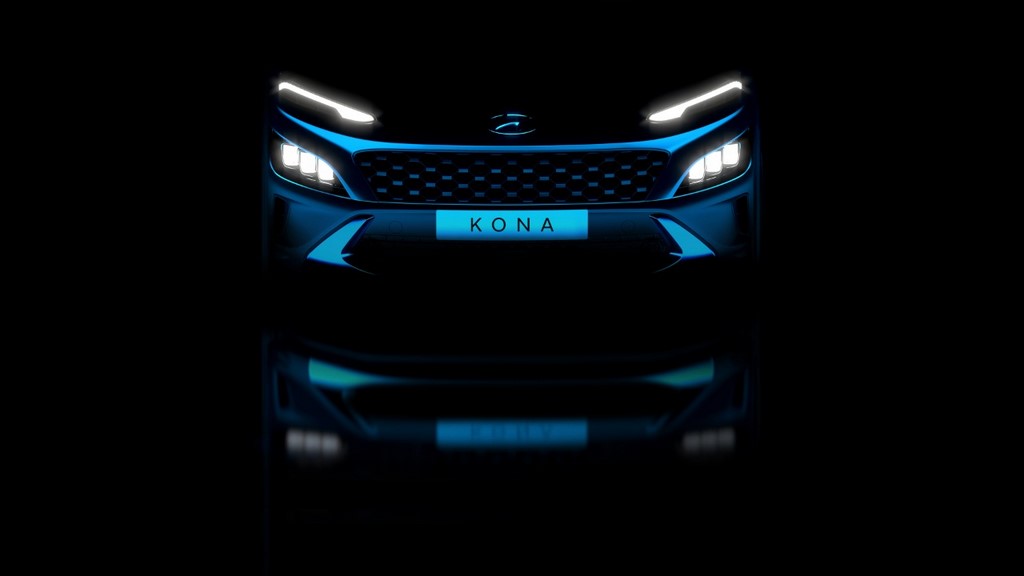 Hyundai has teased the upcoming Kona and the Kona N Line SUVs today, showing a glimpse of the new cars' front-end design.
The carmaker says the SUVs express its "Sensuous Sportiness" global design identity. In line with that, Hyundai says the Kona receives sporty styling updates.
Looking at the Hyundai Kona teased image, we can see that it gets a wider stance and a sleeker nose that its manufacturer says is inspired by sharks. Further design changes include the upgraded DRLs, tweaked front skid plate and bumper.
Kona N Line on the other hand, says the South Korean carmaker, doubles down on sportiness with additional aerodynamic exterior detailing.
It is the latter that grabs the attention with a low-set air intake, three slats atop the grille, an aggressive-looking front bumper which is complemented by corner fins and crease lines.
According to Hyundai, the N Line model will be an attractive entry point to the "N" brand, while subsequently appealing to a broader range of customers.
More details on the Hyundai Kona and Kona N Line will be revealed in the near future. The new Kona likely to be introduced in India after its global debut.
Hyundai Kona Teased
Hyundai reveals teaser images of the new Kona and Kona N Line
The SUVs get a redesigned front end with sharp looks
Kona N Line will form the entry-point to the N brand