Updated Chevrolet Cruze Gets No Facelift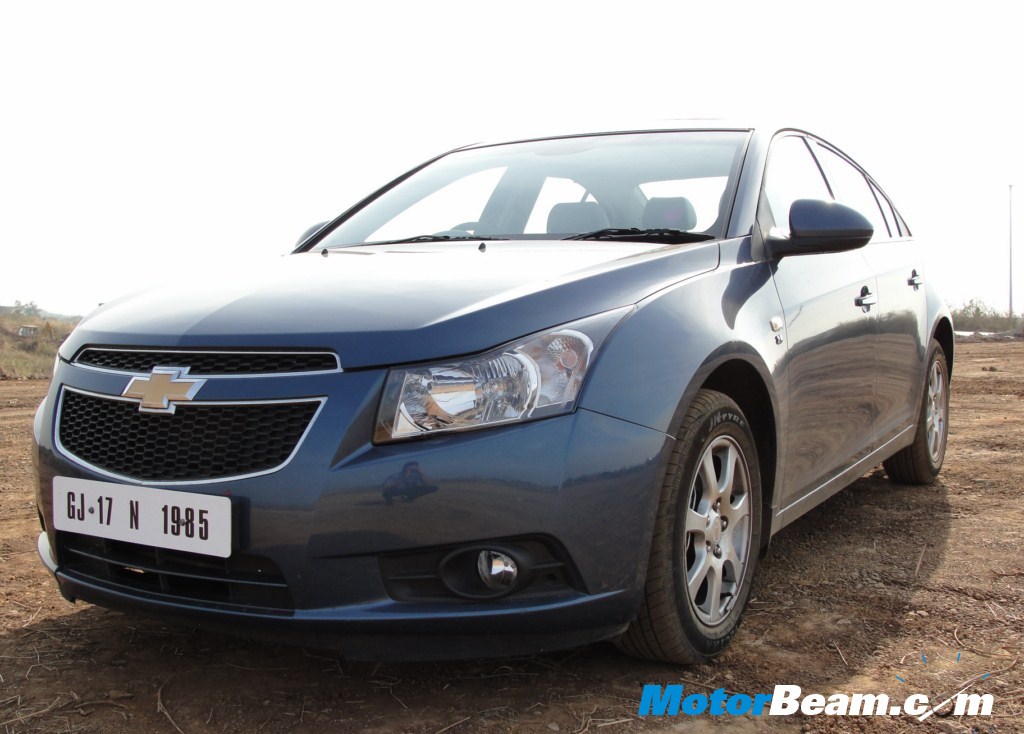 General Motors will launch the new Chevrolet Cruze on the 27th of June, 2012. The facelift of the Cruze has been much awaited as the vehicle has not got an update for quite some time now. More over, GM has unveiled the facelifted model in international markets, so it was natural for India to get the facelifted Cruze. However the American automaker thinks otherwise and has decided to make no changes whatsoever to the interior and exterior of the car. The Cruze will continue to look the same as before and GM have not even given the mild changes to the updated model shown earlier this year, which is quite shocking.
Then what is the Chevrolet Cruze update all about? Well GM has slipped in a new Z-Series diesel engine which replaces the VM-Motori unit. The new engine is not only more powerful, producing 163 BHP of power against 148 BHP of the old one but is more refined as well. Low end output has increased and the Chevrolet Cruze now has reduced turbo-lag. Torque has been increased by 33 Nm as well, which results in better drive-ability. All this has resulted in the Cruze getting faster in in-gear acceleration, but 100 km/h is slower now at around 10.5 seconds. Top speed is around 210 km/h, while the fuel efficiency is expected to increase marginally. The Cruze now gets a 6-speed manual gearbox, against the 5-speed box which the old model carried. A 6-speed automatic is available as well.
Sales of the Chevrolet Cruze have dropped drastically in the past few months. GM sold 722 units of the Cruze in March, while sales decline marginally to 455 units in April and to a very low 188 units last month. Clearly people have been waiting for the facelift to arrive at Indian shores. Last month, GM Korea officially unveiled the facelift version of the Cruze sedan, calling it the 2013 Cruze. It remains to be seen what strategy GM plans to follow with the Cruze and when it brings in the facelifted Cruze to Indian shores.