USA To See Hyundai Electric Vehicle Soon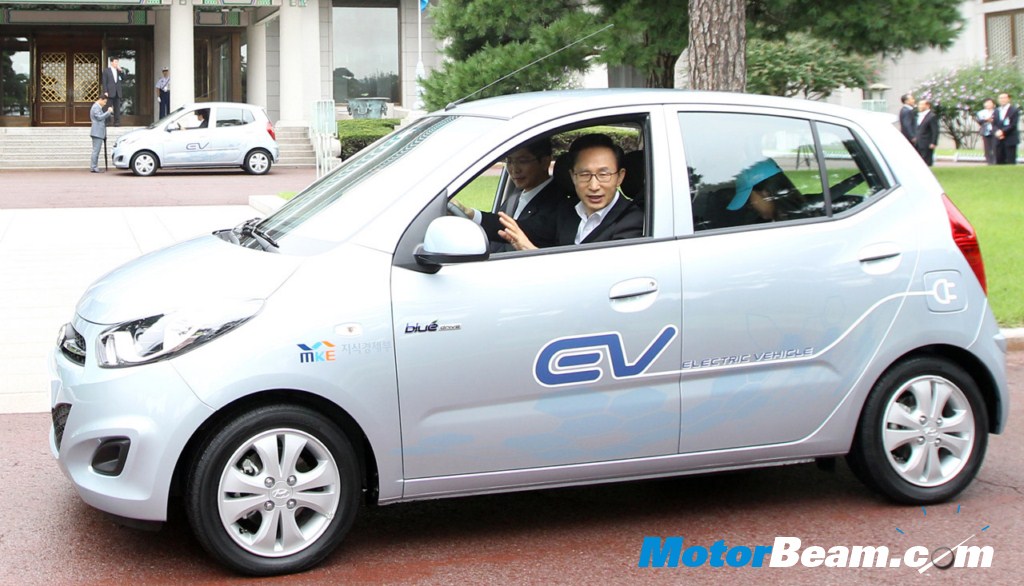 Electric cars are something that is seen in news more often now a days. The demand for these cars are growing as they offer zero emissions which is very environment friendly given that the effect of global warming is on most people's head. The most important factor for customers going for these electric vehicles is the fact that it runs on battery power. Prices of petrol has seen a steep rise recently. It is also expected that the world fuel reserves would only last till 2050. Therefore automakers are trying to launch their cars which runs on alternate power.
The US has always been a market which has the highest demand for electric vehicles. More than 1,07,000 units of plug-in hybrid vehicles have been sold in this part of the world since 2008. It constitutes 46 percent of the global electric vehicle sales. This year the sales chart of all electric vehicle in the US is led by the Chevrolet Volt at 38,615 units followed by the Nissan Leaf with 27,126 units and Toyota Prius with 16,380 units sold so far. Special tax exemptions are also offered for these electric vehicles by the government to encourage customers to buy them and go the environment friendly way.
This has initiated Hyundai to think upon the matter as it do not have a electric vehicle in the US market. Hyundai has been facing some intense situation due to this reason. Though the automaker provides gas electric versions of its popular Sonata and Elantra, yet it it is unable to go any further. So, it has no other options left. It is however not sure which car is going to the USA market. It has the BlueOn battery electric vehicle which it sells in South Korea and the Hydrogen powered ix35 which it launched in Europe last week. The fact that hydrogen is available in few places only may restrict it to go with a battery powered car.