Valentino Rossi Commits To Yamaha Till 2016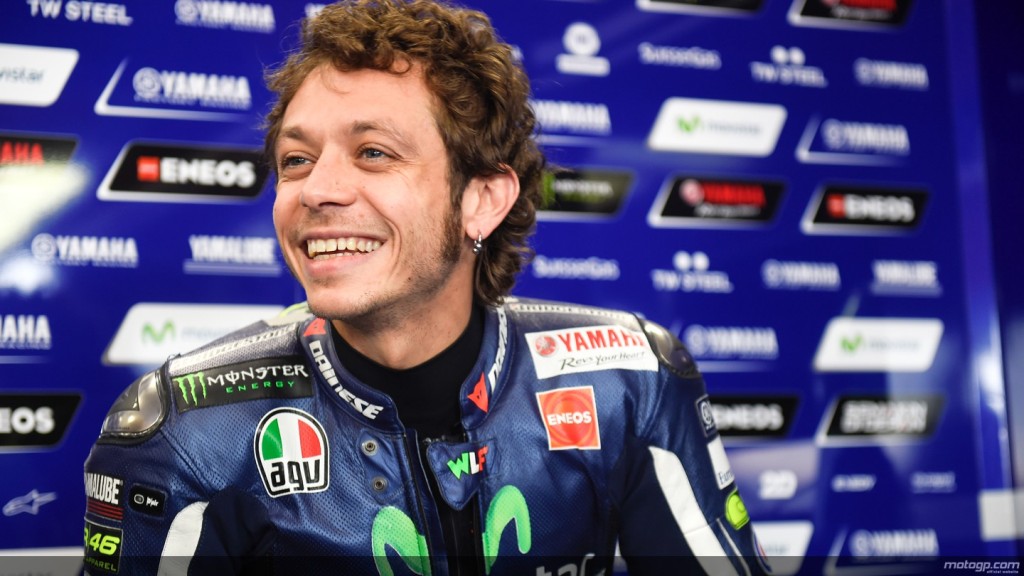 Nine-time world champion Valentino Rossi has extended his contract with MotoGP outfit Yamaha and will continue for the next two seasons until 2016. The announcement which came yesterday was an official confirmation to what was being speculated over the past month. Moreover, the announcement has silenced all rumours and reports that the iconic rider was planning to retire from the sport at the end of this season. The announcement also comes midway through an excellent season for the MotoGP rider.
In a statement issued on Yamaha's MotoGP team website, Rossi stated that that he is proud of the announcement and is looking forward to work once again with the Japanese and European crew that have been there since the beginning of his career. Rossi also seemed happier to have come back to his YZR-M1, which has been his ride for years and will continue with the same for the following two seasons as well.
The new contract for Rossi comes as a result of a very strong performance this season, and a major improvement over 2013. The Italian rider is currently tied for the second position in the champion standings with Honda rider Dani Pedrosa, and has had a total of five podium finishes out of eight races so far this year. Currently, both Rossi and Pedrosa are trailing behind Spanish rider Marc Marquez of Honda by 72 points, who has won all eight races this season.
Valentino Rossi first won the 125cc world title in 1997, before moving to global fame in the 250cc category in 1999. The 35-year old rider has since added seven world titles to his name. While Rossi has been known for his association with Yamaha, the rider had teamed up with Ducati in 2011. But after two disappointing seasons, the MotoGP veteran made a comeback to Yamaha and has had a fair share of success on the track. Yamaha too has been excited about the extension and is looking forward to work with Rossi for the next two and a half years.
Check out the official contract renewal video announcement with Valentino Rossi in the video.
[youtube:https://www.youtube.com/watch?v=nhsdCNbCLW8 540 375]