Venucia E30 Revealed, Rebadged Kwid EV
The new Venucia E30 is based on the Renault Kwid EV, however, it gets a lot of changes externally.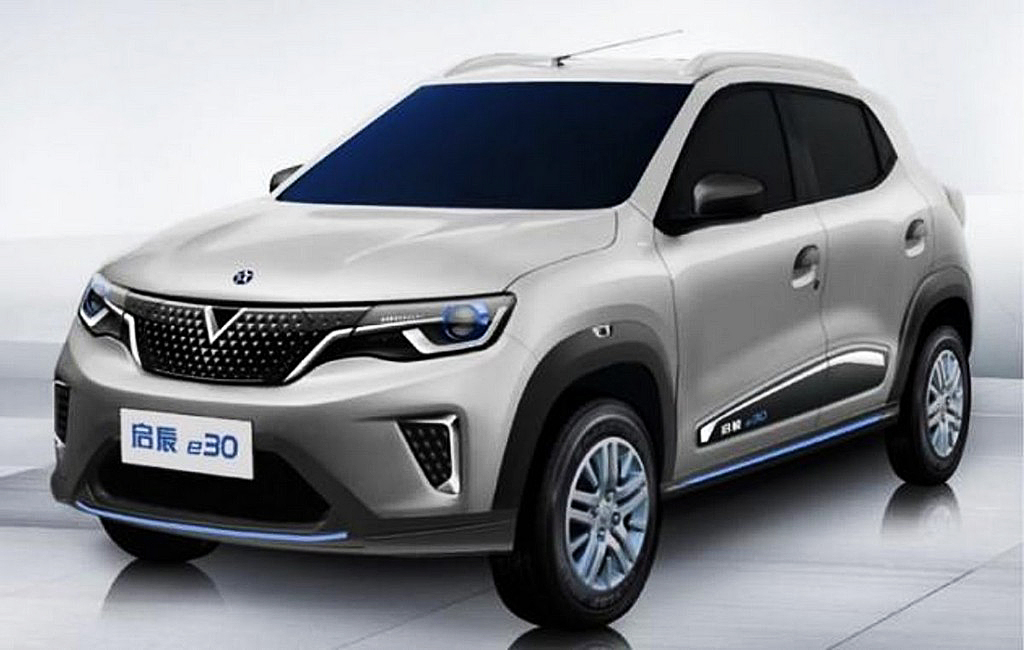 Venucia, a China-based subsidiary of Dongfeng Motor Corporation, has revealed the E30 electric hatchback. The company has been selling the E30 already in the Chinese market which is the rebadged version of the first generation Nissan Leaf. However, sales did not meet the expectations and the company did not go ahead with the second generation of the Nissan Leaf. The new Venucia E30 revealed is a rebadged version of the new Renault Kwid EV. However, both vehicles have a lot of external differences.
In terms of dimensions, both the vehicle models are similar, but the design seems to have been drawn from the X concept. The front gets a new design for the grille and newly designed headlamps which are a projector set up. The company also redesigned the bumper with new inserts for the fog lamp. The vehicle also gets blue coloured faux skid plates and black plastic cladding around the body. The wheels appear to be slightly larger than the Kwid EV and it also gets a small Venucia logo at the front.
The overall specifications of the E30 are not known yet but expect it to share its powertrain with the Renault Kwid EV. The Kwid EV is expected to have a range of 250 kms which could also be similar for the E30. Renault could also add fast charging to their electric hatchback. The development of the Kwid EV is taken care of by eGT New Energy Automotive which is a joint venture of Renault and Nissan for the Chinese market.
The Venucia E30 EV will be built at the Dongfeng plant where the Kwid EV will be built as well. This will also ensure a reduction in costs. It is expected to be priced aggressively and might undercut the Kwid EV. The Renault Kwid EV's India launch is also on the cards.
Venucia E30 Revealed
– Venucia revealed their second generation E30 electric hatchback
– The vehicle is basically a rebadged Renault Kwid EV and shares its underpinnings
– It gets different external design compared to the Kwid EV and might undercut it in pricing too