Vespa LX125 Spied At Baramati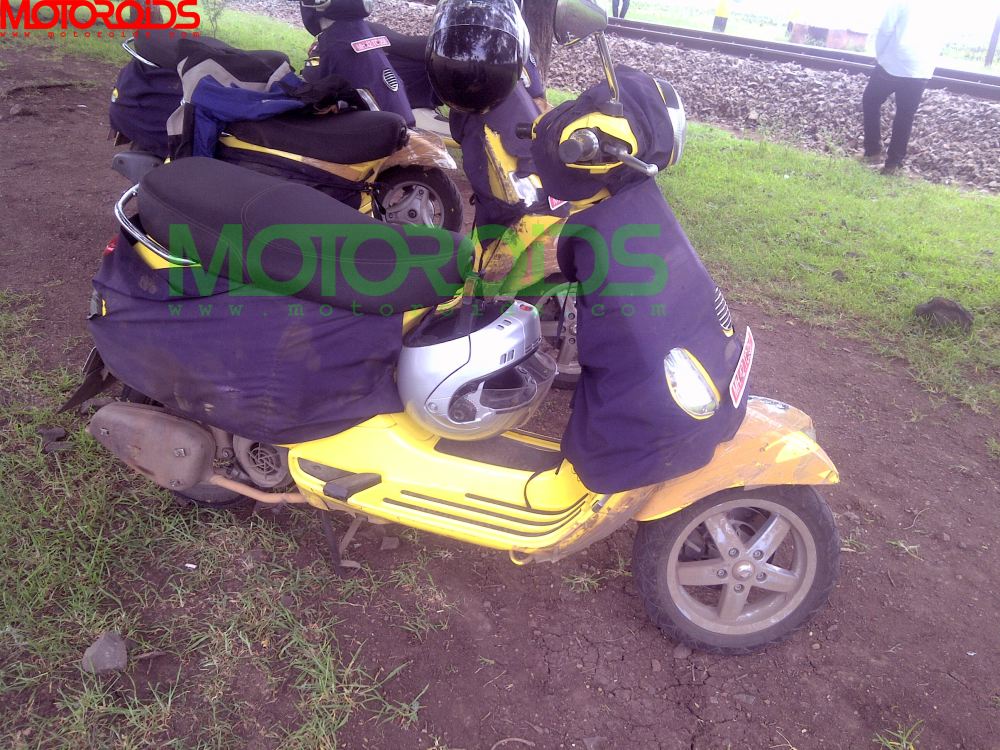 If you are following us you will surely know that we reported to you about Vespa making a re-entry in the Indian Market and will soon come out with their range of scooters for India. Our friends at Motoroids have caught hold of the test mules being tested at Baramati which is 100 kms away from Pune. These test mules which are covered to hide their identity are indeed the LX125. Vespa is testing both the base and high end version which can be made out from the spokes of the vehicle. The three spoke one is the base model while the five spoke one is the top end model which features disc brakes.
The LX125 is a right blend between retro and urban styling. With chrome thrown at the right places the LX125 is a sure shot head turner on the city roads. There are wide and comfortable seats, the spare wheel looks missing, the brake levers are classy and wrapped in aluminum. The LX125 will give a city rev happy 10bhp and 10Nm of torque. The production plant for Vespa will be set up at Baramati itself where the company will be producing 1.5 lakhs and targets to sell around 1.1 lakh. Pricing will still be a crucial point for the Vespa to survive as Honda Activa has become a synonym with scooters at least with the urban crowd. What do you think about the Vespa LX125.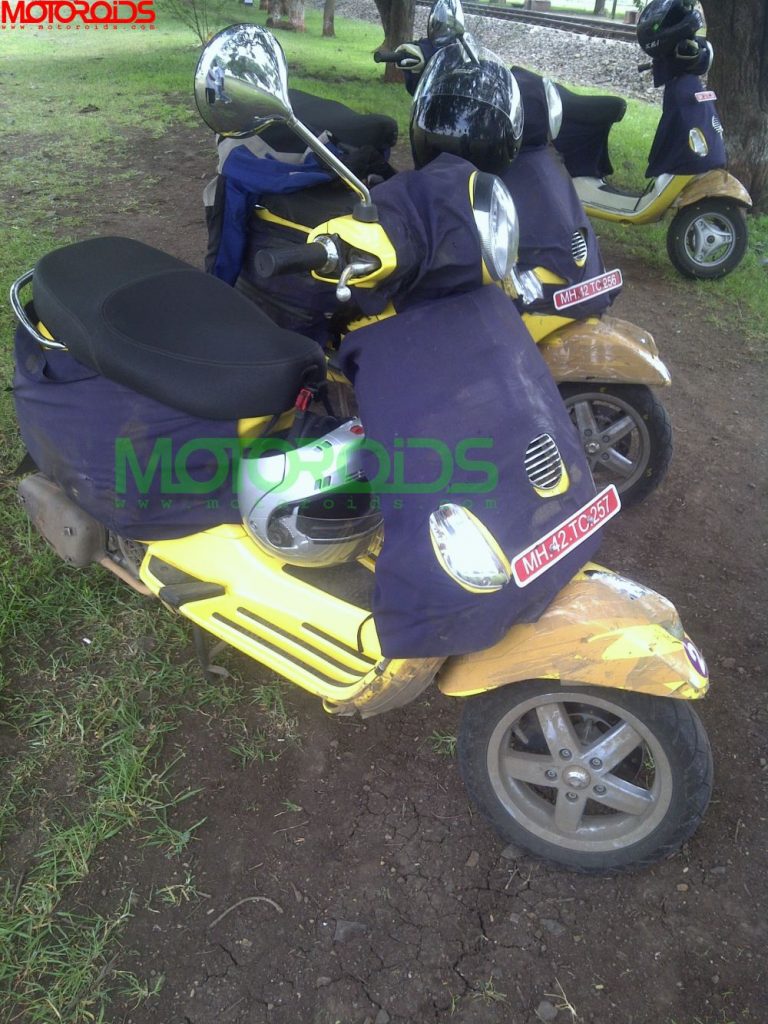 Spy Pictures Source – Motoroids